Pad a Dress Form to Your True Body Shape
Learn these tips to pad a dress form to your body's true contours.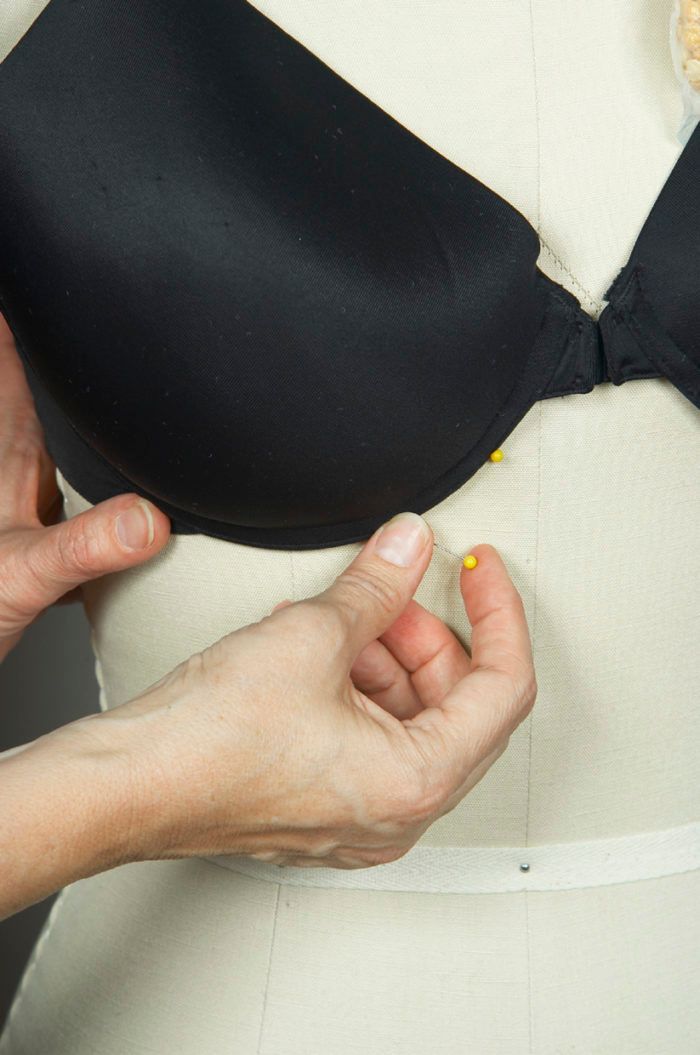 Dress forms have lovely firm shapes, with perfectly lifted breasts—which is wonderful if you have a similar build. However, they are not like real bodies, especially those with any extra body weight.
When making custom clothing for clients, I realized I needed to add padding and shape the dress form to something that was closer to a human shape. If the client had a large bust, I would ask for one of her bras to put on the form, then stuff the cups with fiberfill batting. Still, I was unhappy with the shape and weight. Real breasts usually have some weight to them. I added dry beans with the padding and achieved a more realistic shape. Fitting on a rigid dress form, even if it is the exact shape as the body, is misleading: The firm breasts on the form don't need support, unlike the bustline of most human women.
Another issue is that few women are the same size as a dress from. Most women have different sized bottoms and tops. Usually women buy a form to fit their shoulders and bust. It is easy to pad the bottom of the form to a shape that resembles your own, even simply adding some volume to the waist.
Supplies
Paper and pencil
Clear plastic wrap (I prefer the type that sticks to itself, like Glad Press'n Seal)
4 cups dry beans (small legumes, like lentils, work best), rice, or unpopped popcorn (More may be needed if you are large-busted, or large bellied.)
Bonded batting (If you are only one or two sizes larger on the bottom, a crib-size quilt bat should be enough. If you are four sizes bigger on the bottom, you will likely use a twin-size bat.)
Small bag pillow stuffing, to fill the cups of a bra or add volume to the belly and derrière areas
Pad Your Dress Form
Measure yourself
Take your measurements, in a well-fitting bra with cups, not a sports bra. Remember to take more than just your full-bust circumference. Measure across your back, side seam to side seam, and across your bust, side seam to side seam. This is particularly important if you are full busted. Your front measurement will be larger than your back measurement. Measure your waist, and high and low hip. Again, measure the front and the back of your body, side seam to side seam. If you have a belly, your front high hip will be larger than the back high hip.
Shape the bust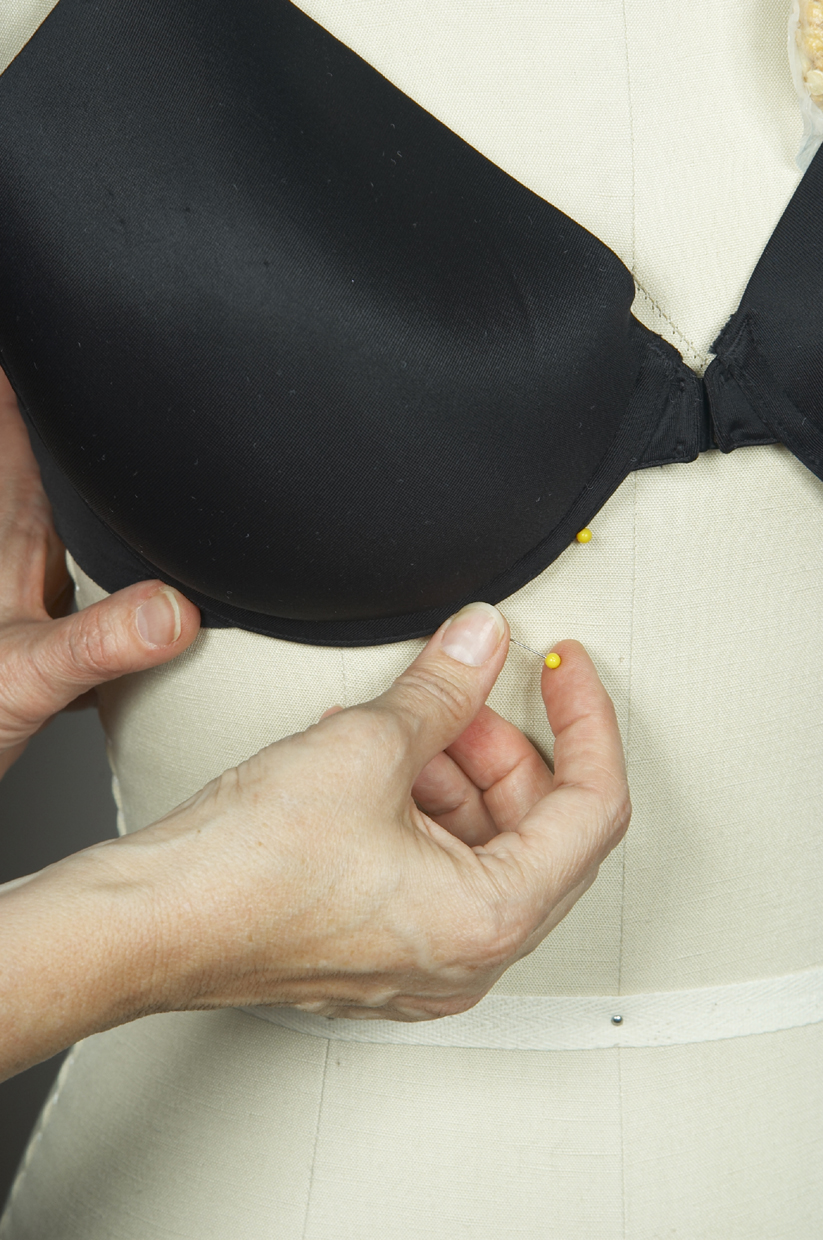 For a body with a bigger bust than the dress form: Put one of your own bras on the dress form. Pin the lower edge of the bra band to the form to anchor it and support the weight of the padding.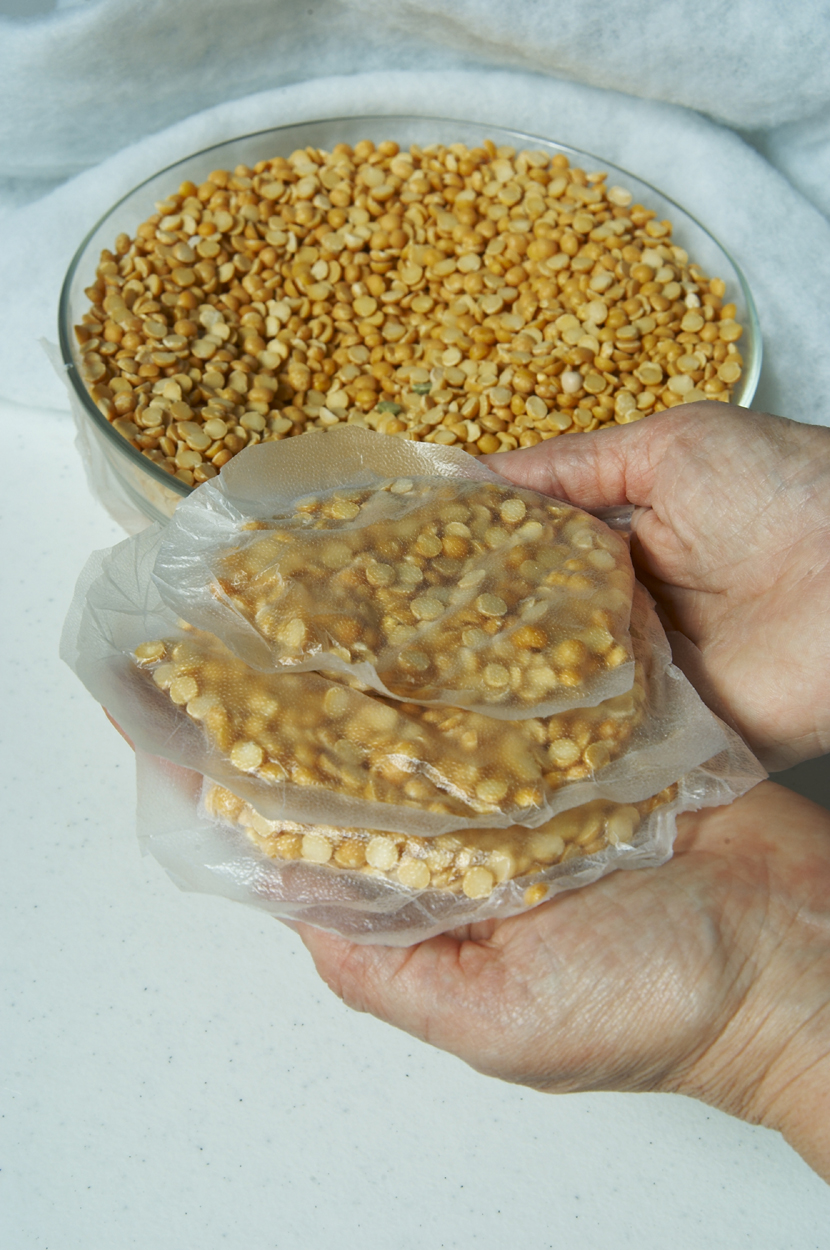 Make several pancakes of dry beans secured between two layers of self-sticking plastic wrap; make them in graduated sizes so you can layer then to form dimensional mounds.
Cut some circles of batting and alternate layers of beans and batting until the cups are full. You can use bits of fluffy stuffing to smooth the contours of the bra cups. Notice how the dry beans give shape to the bra, much like a human breast. You can take photos of your own torso, with front, back and side views, so you have a better understanding of your own unique breast shape. Add more dry beans if you need to angle the breasts on the dress form toward the floor.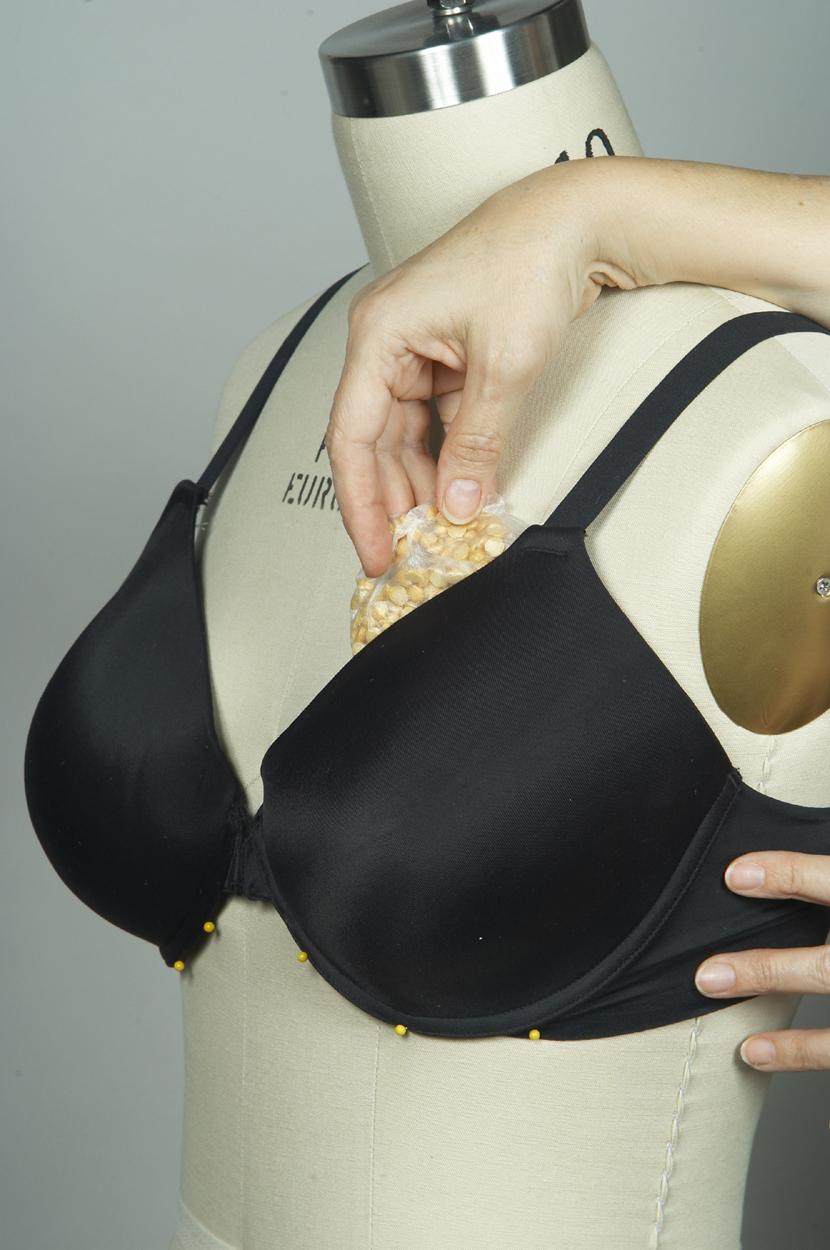 You can spend a long time creating a close replica of your body, or you can just make the dress form similar to your own body.
Shape the lower torso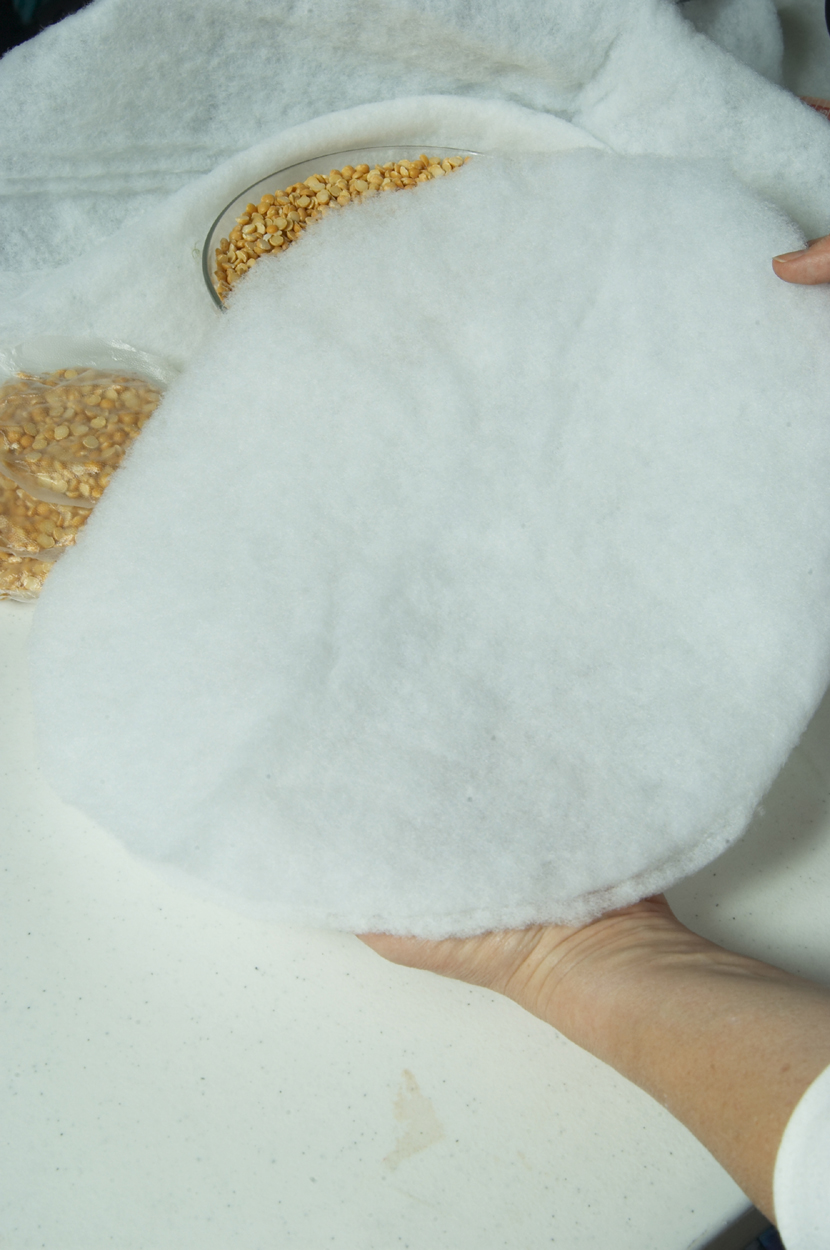 To add volume to the waist, hips and belly: Cut circles from the bonded batting. Cut several in smaller shapes to pile up to make belly or buttock shapes.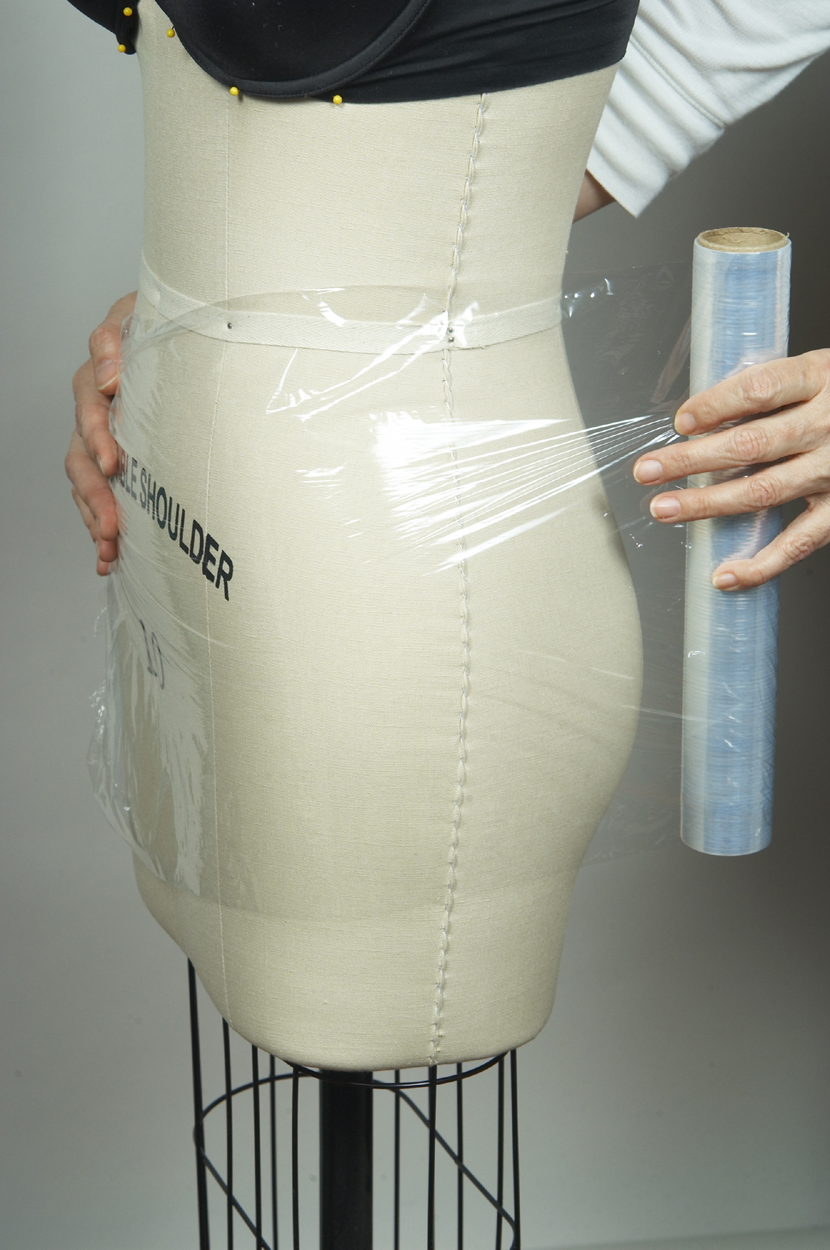 Wrap plastic wrap around the form so it clings to itself.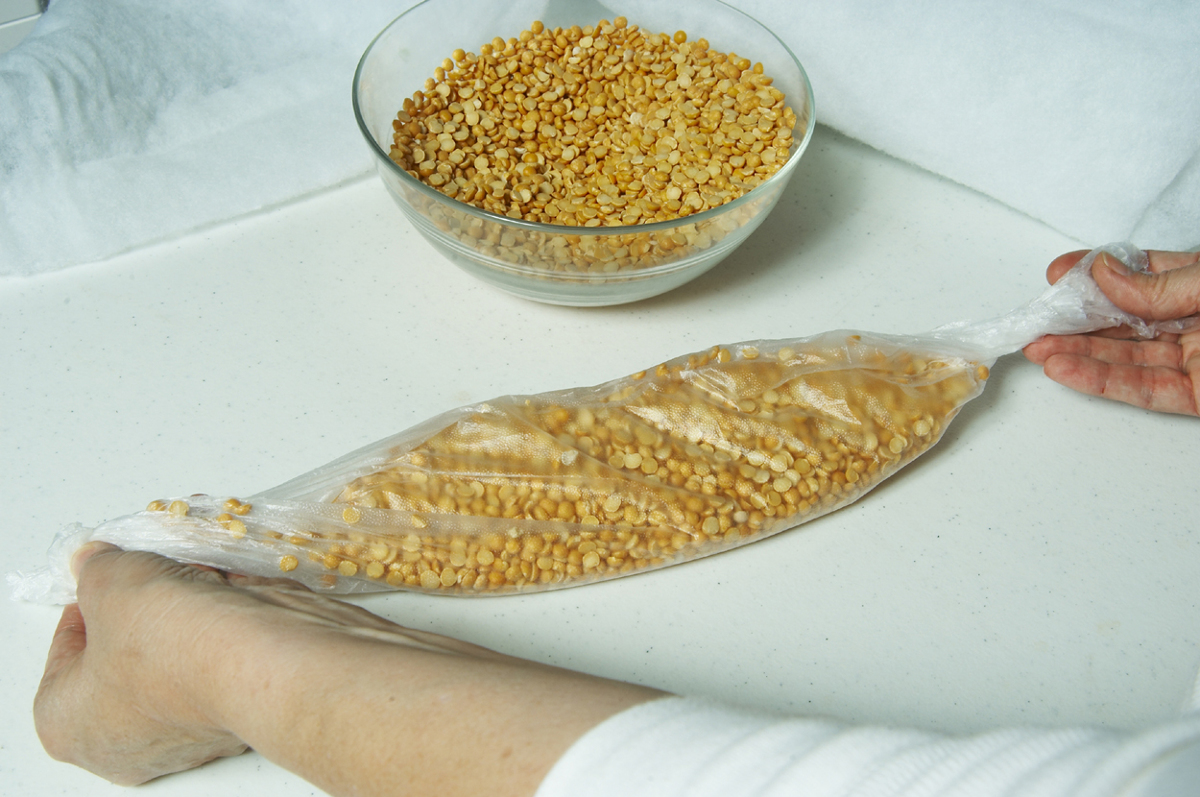 Now add a piece of batting or a couple of pieces at a time, wrapping with plastic wrap to hold the layers in place. Add a few banana-shaped rolls of dry beans.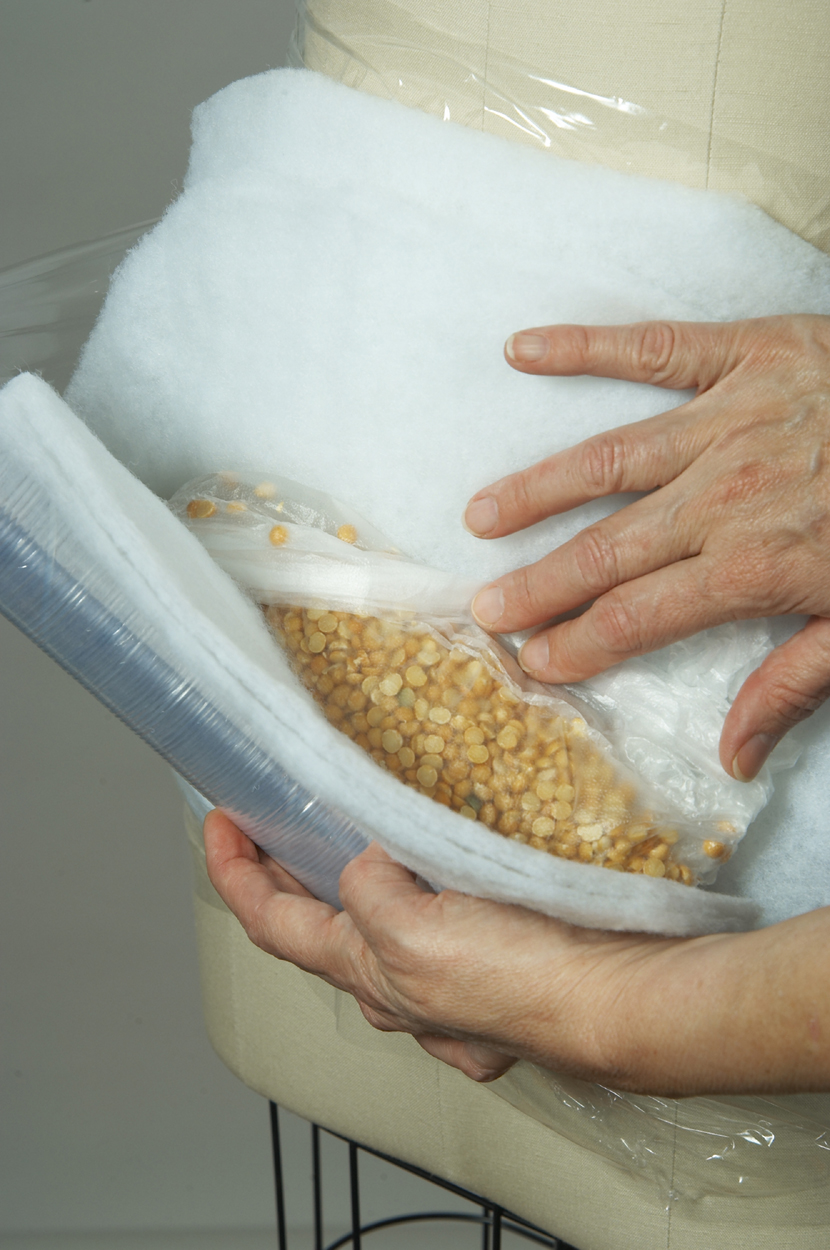 Bellies and buttocks typically have a drape to them.
Measure after every few layers to see how close you are to your measurements. I don't cut the plastic wrap, I just keep wrapping in one continuous piece. To define areas, you can twist the plastic wrap into a thin rope shape, and wrap the "rope" around the body to define the waist, love handles, or derrière.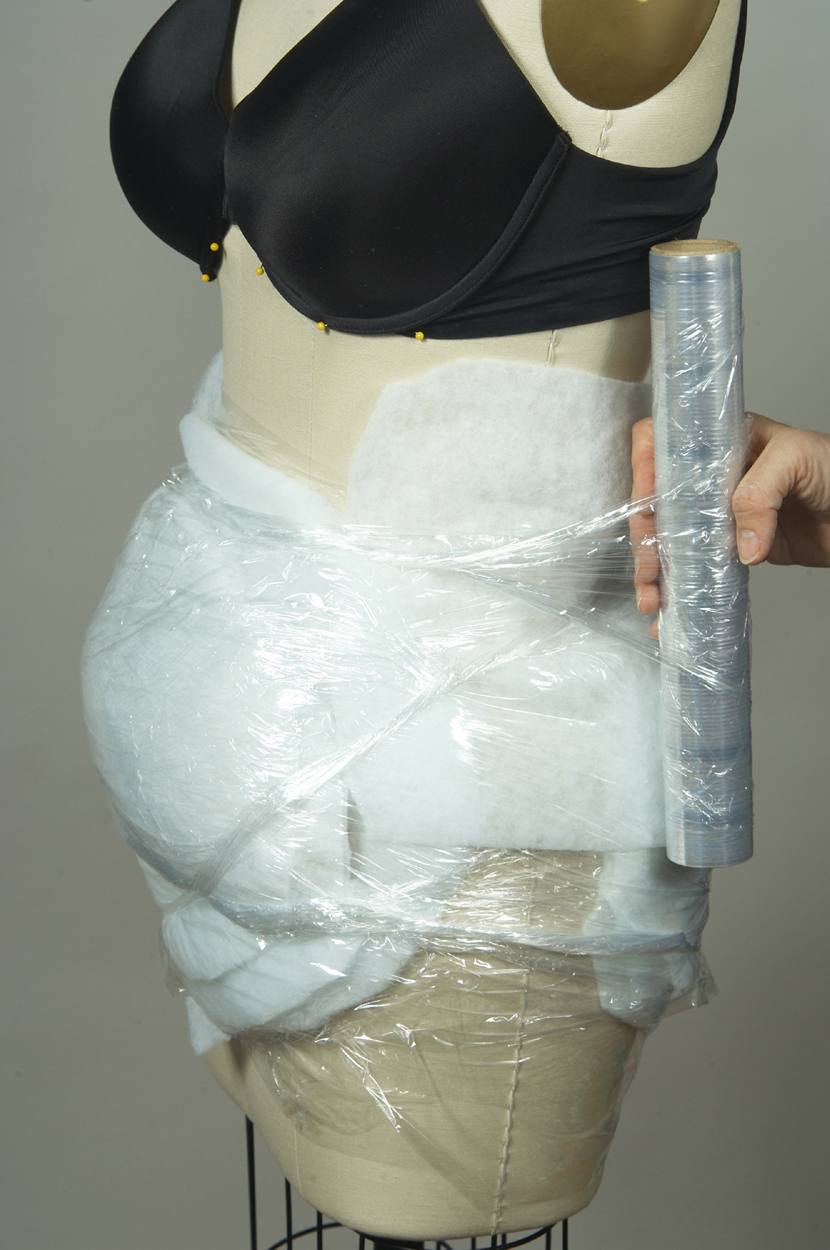 If you have padded the body and it is too big, you can simply add a couple of tight layers of plastic wrap to make it smaller.
Working with your customized dress form
To sew flattering garments you really need to understand your body shape, and just taking the time to pad your dress form will help you understand your true body type.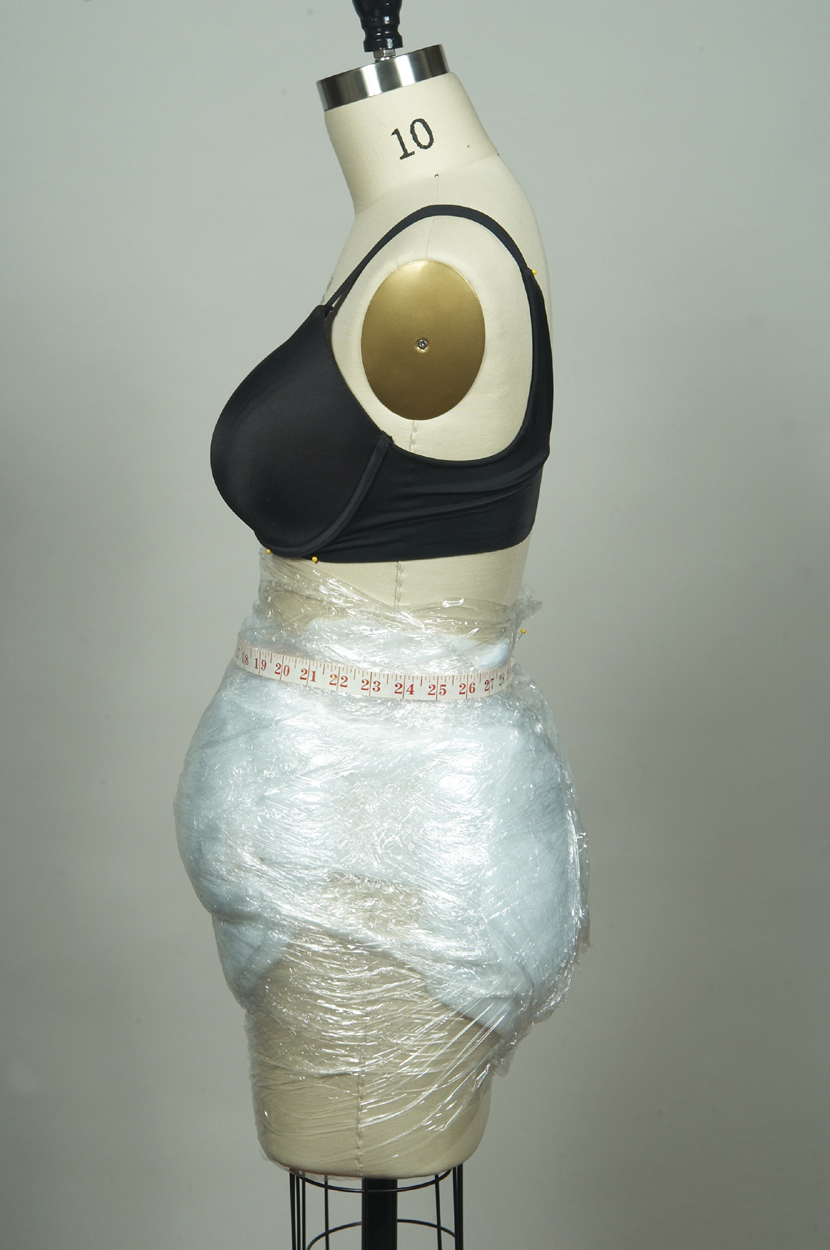 It is invaluable to have a dress form similar to your own body.
The plastic-wrapped dress form allows clothing to hang freely on the form as it is slippery, and it can easily be pinned. If you tear the plastic wrap, simply add a few more layers to patch it. This is why I like the plastic wrap that sticks to itself.
Tip: Enlist the help of a friend to build your padded dress form, and to take some reference photos of your body from the front, side, and back.
Do you customize your dress forms? If so, what techniques do you use? Will you try any of the ones I've demonstrated? Share your thoughts in the comments section.