Spring and Summer Events and Exhibits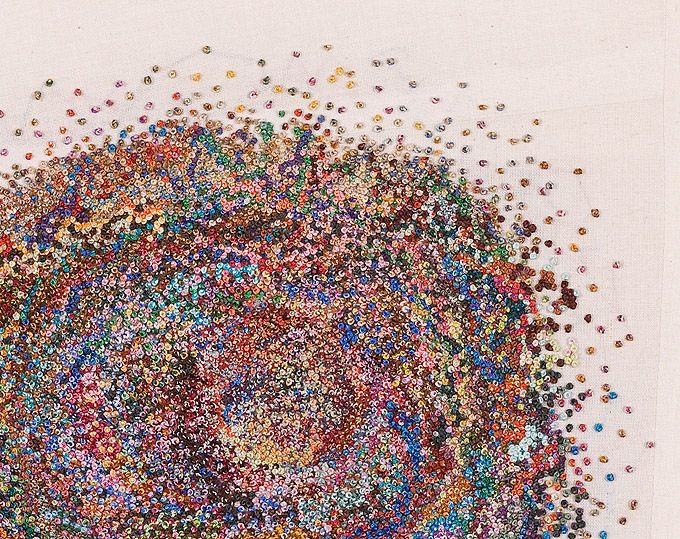 Exhibits, shows, conferences, and seminars are a great way to expand your sewing and fashion knowledge and get inspired for future projects. We've rounded up a selection of events taking place during spring and summer 2015. If you're nearby and attend one of these events, we'd love to hear about your experiences!
May 27-30
Costume Society of America Annual Meeting & Symposium, San Antonio, Texas.
The theme for this year's CSA Annual Meeting is "Alamo a la Mode: Defending the Importance of Dress." The keynote will be given by renowned costume designer Paul Tazewell. The conference includes speakers, workshops, special events, and tours. The brochure is now available at the society's website. Cost: varies.
CostumeSocietyAmerica.com
June 5 – September 7
"Italian Style: Fashion Since 1945," The Frist Center for the Visual Arts, Nashville, Tennessee.
Organized by London's Victoria and Albert Museum, this exhibition is the most comprehensive ever to examine Italy's influential contribution to the international fashion world. It explores the development of both womens- and menswear, highlights key designers, and focuses on the outstanding techniques, materials, and artisanal expertise for which Italy is renowned. More than 90 garments and accessories by leading Italian fashion houses are displayed, many next to the original design sketches, personal letters, maps, photography, and other archival materials.
FristCenter.org
June 6-7
"Trimmings: Adorning the Fashionable Figure in the 17th Century," Plimoth Plantation, Plymouth, Massachusetts.
Discover the processes and purpose behind the extravagant sartorial embellishments of the 1600s through scholarly presentations, demonstrations, mini-exhibits, and workshops. Topics include: costuming for stage and screen, native mineral paints, and recreating knitted garb, among many others. Cost: $240 (member); $300 (non-member).
Plimoth.org
Open now through July 5
"The Great War: Women and Fashion in a World at War," Kent State University Museum, Kent, Ohio.
This exhibition explores how women's fashions changed during the first World War, 1914-1918, as their activities and roles changed. The exhibition is organized into sections focusing on women at work, play, and home. Nearly 30 ensembles from the period, along with wartime propaganda posters, are on display.
Kent.edu/museum
Open now through July 5
"A Common Thread," San Jose Museum of Quilts and Textiles, San Jose, California.
An exhibition of the artwork of 17 contemporary artists from across the U.S. who examine and sometimes subvert centuries-old needlework traditions. The subjects are personal, political, formal, conceptual, and often surprising. Pieces on display include work by Emily Barletta, Gwenn Beope, Aubrey Longly-Cook, Joetta Maue, Jeana Eva Klein, Hadar Sobol, and many more. You'll see embroideries, large-scale works, sculptures, video, and installation pieces.
SJQuiltMuseum.org
Open now through July 19
"Deboutonner la Mode," Musee de la Mode, the Louvre, Paris, France.
For those traveling abroad, this exhibition was recommended by a Threads reader who visited it herself. More than 3,000 buttons and 100 related clothing items are on display on two floors of the museum. Our tipster says: "I will never look at buttons the same way again."
LesArtsDecoratifs.fr
July 25-26
Tailoring Details with Kenneth D. King, Janie's Sewing Corner, Cleveland, Ohio.
Kenneth will teach a two-day workshop on tailoring details, focusing on old-school techniques the first day and more modern techniques the second day. Cost: $90 one day/$170 both days.
JaniesSewingCorner.com
July 29 – August 1
Sassy Southern Sewing, San Marcos, Texas.
This four-day sewing event offers hands-on classes for all skill levels and a range of sewing topics, including fine machine sewing, heirloom sewing, home decor, fiber arts, quilting, machine embroidery, and garment construction and tailoring. Specially targeted children's classes are also offered. Cost: $675 (adults); $550 (children).
SassySouthernSewing.com
August 6-9
Jacket Workshop Intensive with Sarah Veblen, Sparks, Maryland.
During this three-day workshop, participants will develop a perfectly fitting jacket in one of two styles: classic or softly structured. Sarah will also discuss styling cuffs and collars, fabrications, inner structure, linings, and finishing methods, and she will teach how to streamline the traditional methods for making a French cardigan-style jacket. Cost: $505; add optional day for $185.
SarahVeblen.com
September 18-20
Gail Harker Center for the Arts 20th Anniversary Celebration, La Conner, Washington.
This is a full weekend full of activities includes a kick-off evening reception with a keynote, lectures and demonstrations, and an artwork display. The event is concurrent with the "Celebrating 20 Years of Art" exhibition of graduate work at the nearby La Conner Quilt and Textile Museum.
GailCreativeStudies.com
September 21 and 23
Hand & Lock at the Williamsburg School of Needlework, Williamsburg, Virginia.
The English purveyor of traditional hand embroidery and beading has partnered with the Williamsburg School of Needlework to offer several tambour beading and monogramming classes: Haute Couture Intensive, Mongramming level one, and Tambour Beading levels one and two. Cost: varies by class.
HandEmbroideryShop.com
September 25-27
Sew and Sew Retreat, Milwaukee, Wisconsin.
This creative weekend getaway offers a relaxed environment at the ALOFT Hotel in Milwaukee for sewing, with workshops, speakers, excursions, and group activities, plus free time for sewing. Cost: $395.
SewAndSewRetreats.com
September 25-27
American Sewing Expo, Novi, Michigan.
Three days of sewing and textile art classes, demonstrations, make-and-takes, contests, give-aways, and shopping all in one location. Daily admission: $14; workshop prices vary.
AmericanSewingExpo.com
September 26
Cañada College Fashion Department's Artistry in Fashion Designer Sale, Redwood City, California.
This scholarship fundraiser for the college's fashion students is an annual shopping extravaganza featuring dozens of designers selling clothing, jewelry, and other fashions. Tour the fashion department's open house to view student projects. Pattern designer Linda Lee will present a fashion show in the auditorium. Event time: 10 a.m. to 4 p.m. Cost: $10 donation requested.
ArtistryInFashion.com
Get the latest including tips, techniques and special offers straight to your inbox.