Notions: Japanese Specialty Needles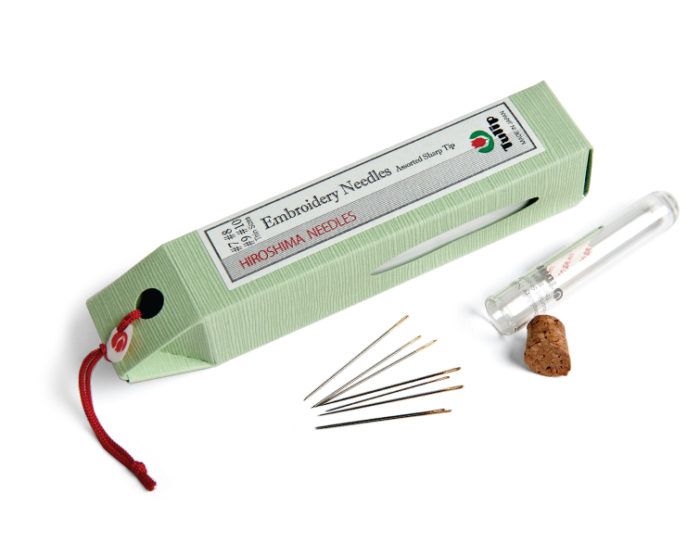 This was originally featured in the Notions department of Threads #180 (August/September 2015).
Tulip's new collection of Japanese-made hand-sewing Hiroshima Needles features high-quality, long-lasting varieties that glide through fabric and have large, smooth needle eyes for easy threading without snagging. These nickel- or gold-plated needles are available in 56 specialty types, including quilting, embroidery, tapestry, appliqué, and sashiko. All varieties are rust-resistant and are packaged in clear, stoppered tubes. The number per pack depends on the needle type and size.
Available from Hancocks-Paducah.com. Search "Tulip Hiroshima Needles" – $7.64 per pack.