Notions: On-the-Go Sewing Case
A tacky surface secures your tools inside this sleek box.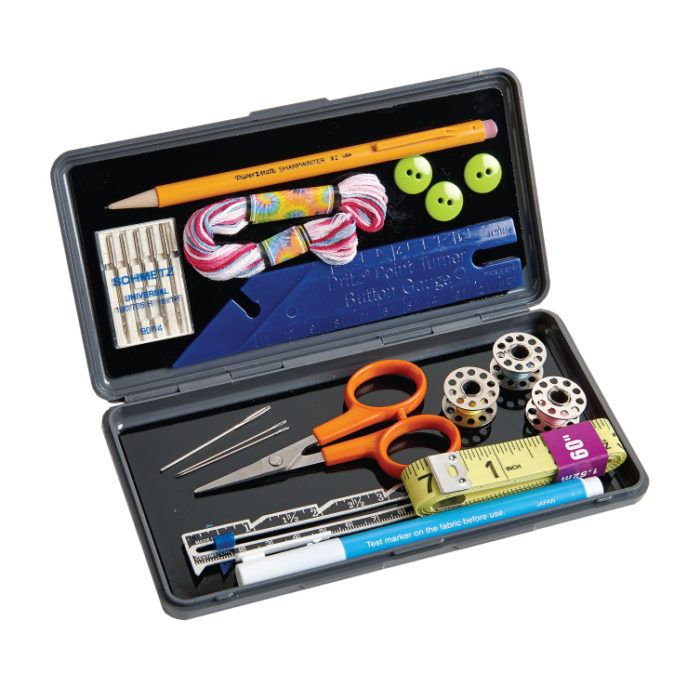 The Stick With It palette is convenient for carrying small sewing tools on the go. The 7-inch by 4-inch case is 1/2 inch deep and opens flat to reveal a sticky surface that holds small items firmly in place. The state-of-the-art sticky surface does not leave a residue on supplies when you remove or reposition them. Use the palette to transport needles, buttons, bobbins, beads, and more, all in one place. This plastic case is lightweight, durable, and impact-resistant.
This was originally featured in the Notions department of Threads #180, Aug./Sept. 2015.
This palette is available from Naimies.com (notions not included).
A similar version is available from Amazon.com (notions not included).