Notions: Precision Cutter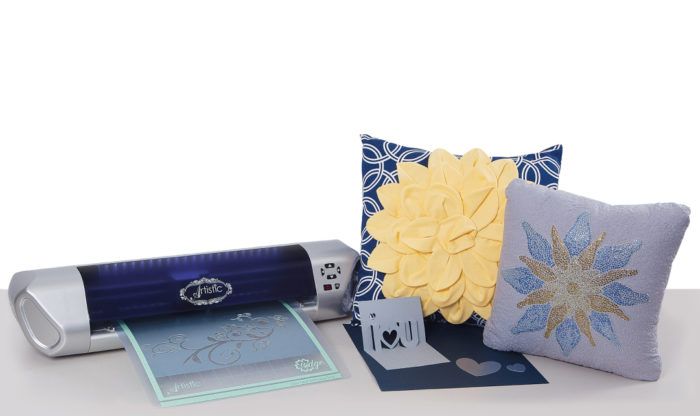 This was originally featured in the Notions department of Threads #180 (August/September 2015).
Save time cutting detailed paper and fabric designs with Janome's Artistic Edge Digital Cutter. This printer-like machine is available with a 12-inch or 15-inch cutting width so you can easily cut designs for paper crafting, quilting, and embellishing. The included Artistic SimpleCut software enables you to choose from a library of 3,500 designs, or create custom works of art to add to any project. Easy-to-follow YouTube videos are accessible to help you get started.
Visit JanomeSpecials.com/edge to find a dealer. The Edge 12 is priced at $799.00, the Edge 15 is $899.00.