Q&A: Sewing Machine Prices Then and Now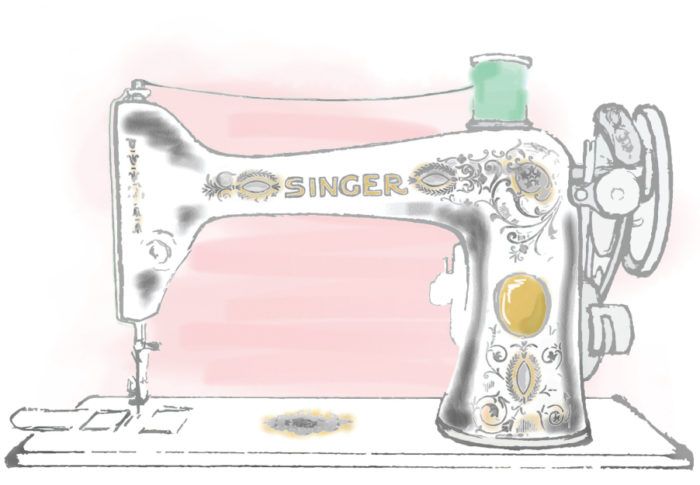 READERS' QUESTIONS – EXPERT ANSWERS
Q: Sometimes it seems as if a modern sewing machine can be very expensive. How expensive were they, comparatively, when they first became household items?
-Ruth Raymond, Darien, Connecticut
A: Carol Fresia, Threads associate editor, answers:
The price range for sewing machines these days is wide – from less than $100 to more than $12,000. High prices reflect the incredible features some of today's machines offer, such as hundreds of decorative and utility stitches, embroidery capability, and a wireless connection for downloading embroidery designs from the Internet.
I did some research into the price of a domestic sewing machine from the mid-19th century to the 1950s. In 1856, a treadle machine cost $125, which is around $3,470 in today's dollars. (Inflation calculators give different answers depending on the data they use to figure inflation.) The average annual household income at the time was $500 ($13,900), so this new technology equaled a full quarter of the average family's yearly income. Rent-to-own plans made it possible for families to buy a Singer sewing machine.
By 1951, the desirable Singer 301 Limited Edition, with a cabinet and stool, plus an enviable assortment of accessory feet, was priced at $348, which was less than 10 percent of an average family's annual income. This translates to $3,152 in 2014. The 301's main features-in addition to the furniture-were electric power, a light, up to 1,500 stitches-per-minute sewing speed, and the ability to sew backward as well as forward. Compared to what a $3,000-plus machine today can do, this doesn't seem like much.
In the 19th century, the sewing machine changed American women's lives, making their household chores more efficient and providing them with a potential means of income. For today's sewers, our machines enrich our lives as an essential tool for self-expression. It's difficult to put a price on that.
This post was originally featured in the Q&A department of Threads #180 (August/September 2015).
---
Have a Question? Send it to us and we'll find an expert's answer.
via mail: Threads Q&A, PO Box 5506, Newtown, CT 06470-5506
via email: ThreadsQ&[email protected]
via the Contact the staff page to submit your entry