Tip: Portable Sewing Supply Station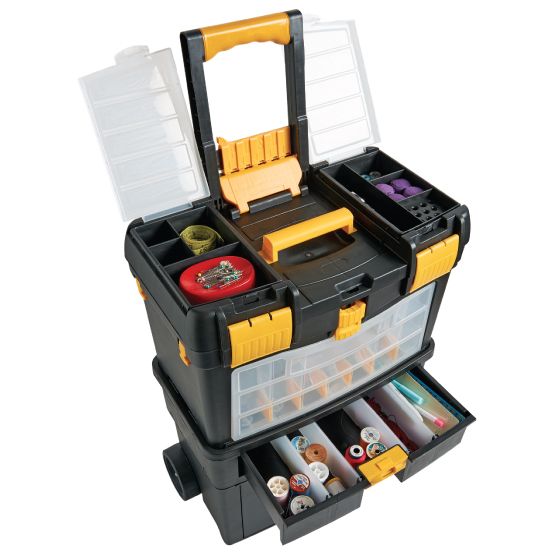 This reader-submitted tip was originally featured in Threads #180 (August/September 2015).
I don't have a dedicated sewing room; the kitchen and living room are where I sew. My supplies were stuffed in a closet corner or in multiple baskets. I knew that if only I could store my sewing supplies in a single, yet mobile, place, I would save time and energy locating and storing everything.
To solve my problem, I purchased a heavy-duty plastic toolbox on wheels (Trademark Tools 75-2050 Mobile Workshop, Amazon.com). It has small and large compartments and drawers, and operates like a tall rolling suitcase. I can roll it from one location to another while its contents remain undisturbed. All of my supplies-from pressing tools to standard notions-fit neatly inside. 
-Diana Perinacci, Concord, Ohio


---
Submit your tip!
At Threads magazine, we're always on the hunt for smart tips, tricks, and solutions to help you sew smarter, better, and faster. Send us your great ideas for a chance to be featured in the magazine's Tips department.
Tips can be emailed directly to Threads or mailed to Threads Tips, P.O. Box 5506, Newtown, CT 06470.
We pay for any tips published in our magazine.