Hong Kong Armscye Finish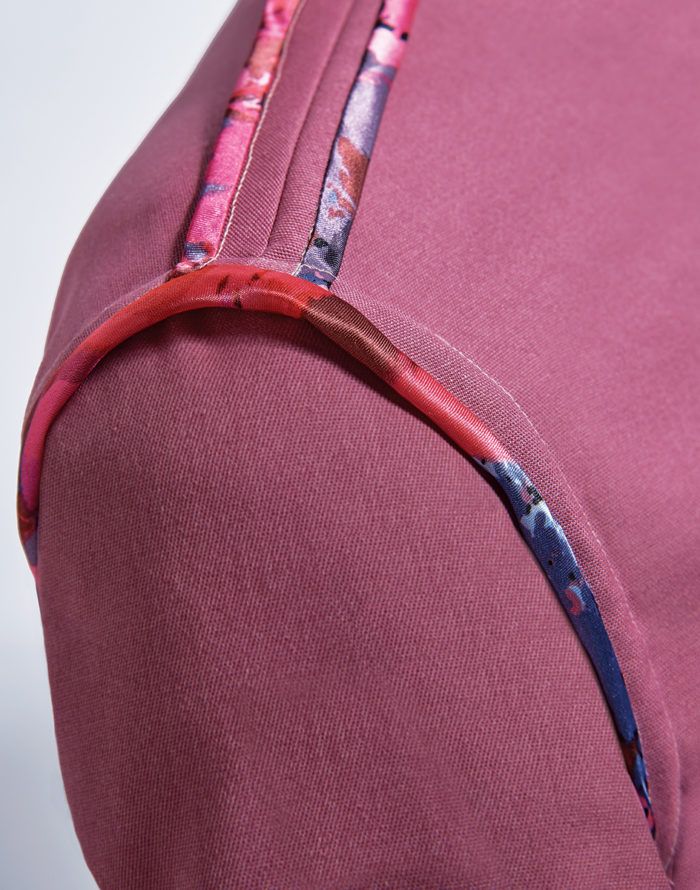 With this technique, excerpted from Threads #181 (October/November 2015), you can sew seam finishes for armscyes that are as attractive as they are durable. For additional armscye finishes and other great articles, you can get your copy of Threads no. 181 now, or download it to your mobile devices.
A Hong Kong finish binds seam allowances with bias strips. Both armscye seam allowances are enclosed in the same bias strip to reduce bulk. This is an ideal seam finish for heavy or thick fabrics in an unlined garment. Choose lightweight cotton or silk for bindings. The process assumes a 5⁄8-inch-wide seam allowance; if the pattern's seam allowances are different, adjust measurements accordingly.
1. Prepare the garment front, back, and sleeve cap as the pattern directs. Sew the sleeve into the armscye, right sides together. Trim the seam allowances below the notches to 3⁄8 inch.
2. Cut the binding fabric into 1-3⁄4-inch-wide bias strips. Place a bias strip along the bodice armscye seam allowance, both wrong sides up. Pin through the strip and seam allowances. Sew through all layers using a 1⁄4-inch-wide seam allowance.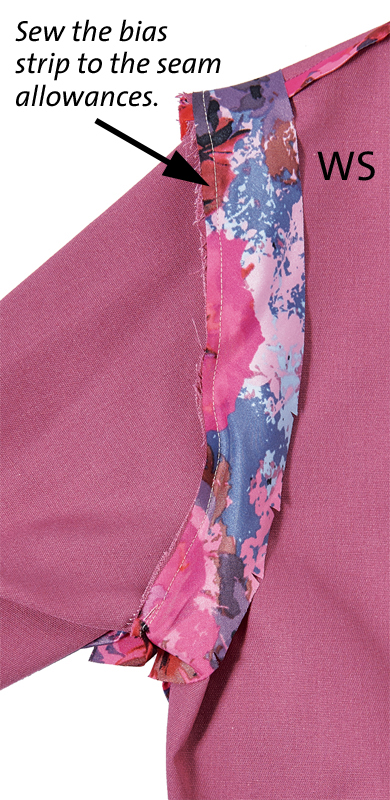 3. Wrap the strip around the seam allowances. Pin the strip along the previous stitching line. Do not turn under the strip's raw edge. Sew through all layers along the previous stitching line. Trim the strip's excess fabric to 1⁄8 inch from the stitching line. Press the armscye seam away from the bodice.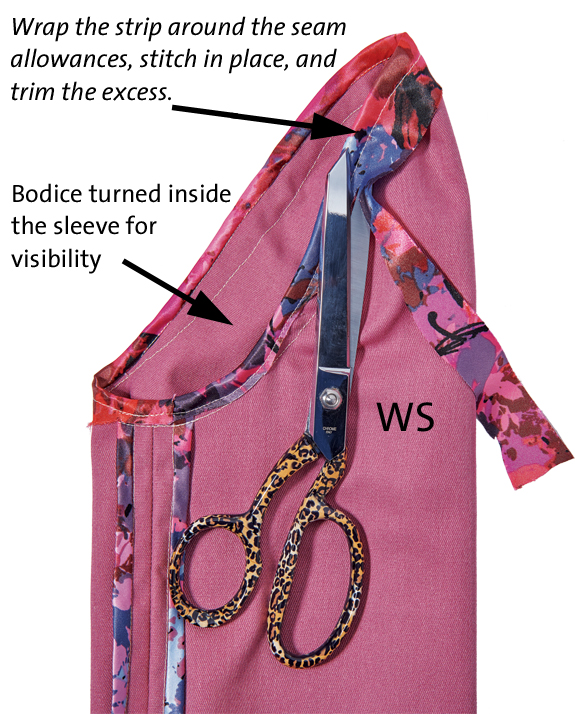 Happy seam finishing!