Simplicity Offers Print on Demand for Out-of-Print Patterns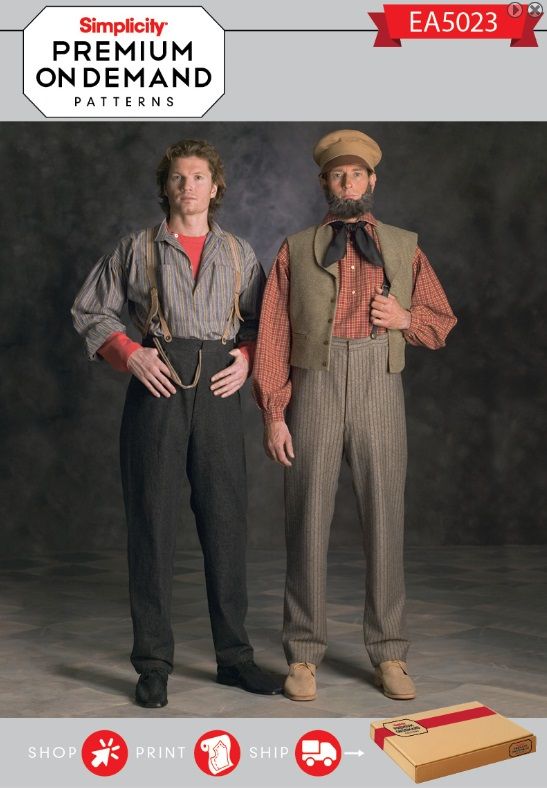 Simplicity Creative Group has recently launched a new service for its Simplicity patterns brand that many sewers might be excited to learn about: Premium On Demand Patterns. This custom printing service offers a curated selection of the most popular and highly requested patterns from Simplicity's archive of out-of-print patterns.
To use the service, browse the Premium On Demand Patterns collection at Simplicity.com, choose a pattern, and order it, and Simplicity will print the pattern sheet and instructions on durable white paper, rather than standard pattern tissue, pack it up, and ship it directly to the buyer.
Most pattern companies sell discontinued patterns on their websites; however, once the stock of patterns is gone, they don't print more. Once a pattern goes out of print, it can be difficult to locate an uncut copy in the correct size range through online pattern vendors.
The cost for Simplicity's Print On Demand service is $24.99–which could be a bargain if you've fallen in love with an out-of-print pattern and have been scouring the Internet for it.
Simplicity says that the Print On Demand service is limited to the most frequently requested and popular out-of-print patterns at this time; currently the collection comprises 20 of Simplicity's historical costume patterns. However, the company hopes to expand the collection to include more categories of its archived patterns. The collection will be consumer-driven, according to Simplicity's representatives, and it will evolve over time based on what its customers want to sew.
Simplicity is taking requests for patterns to add to the Print On Demand collection. Email your favorite out-of-print pattern number to [email protected].
What do you think about a custom-print service for out-of-print patterns? Would you prefer a downloadable PDF for out-of-print patterns to reduce the product's cost, or is the print-on-demand cost worth it to eliminate the hassle of printing at home and taping pages together?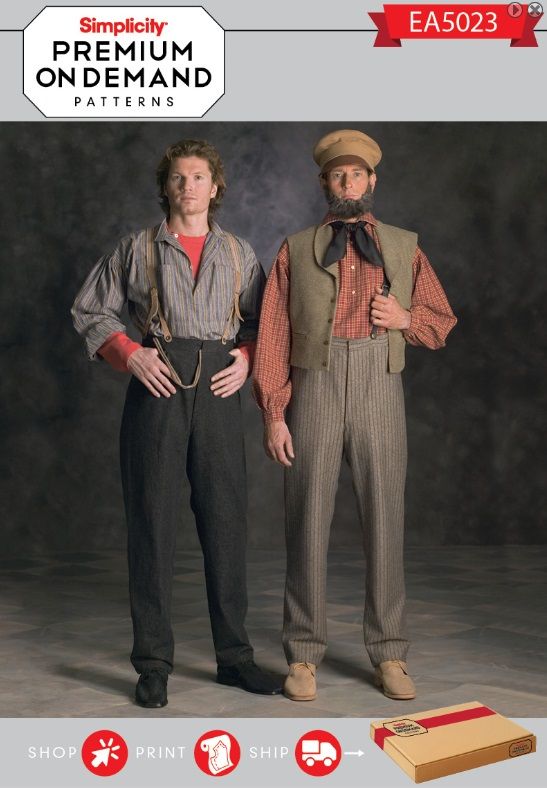 Simplicity EA502301, one of the out-of-print men's costume patterns currently available through Simplicity's Print On Demand service.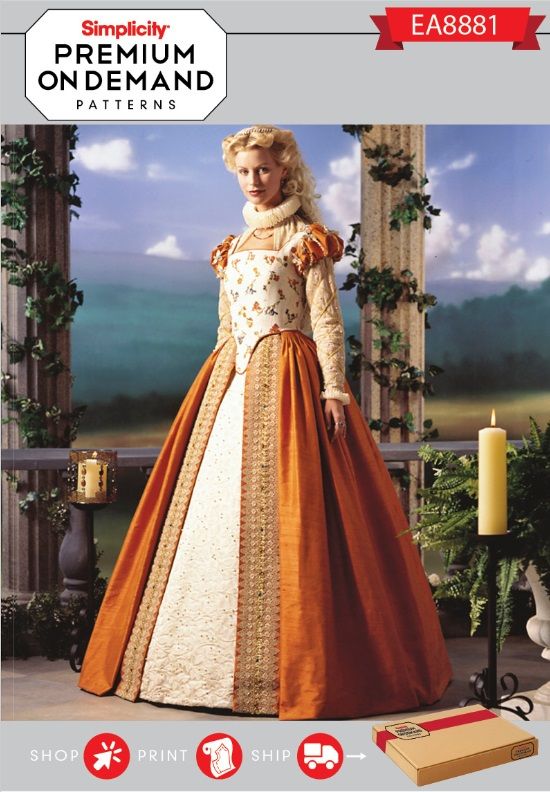 Simplicity's popular take on an Elizabethan-era theatrical costume based on one from the movie "Shakespeare In Love" is now coded EA888101 for the Print On Demand collection.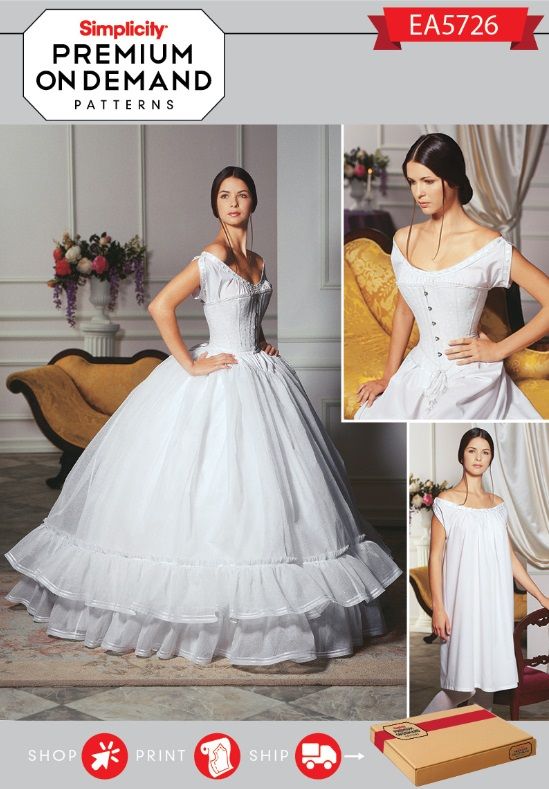 Simplicity EA572601 in the Print On Demand collection is a set of Civil War-era undergarments.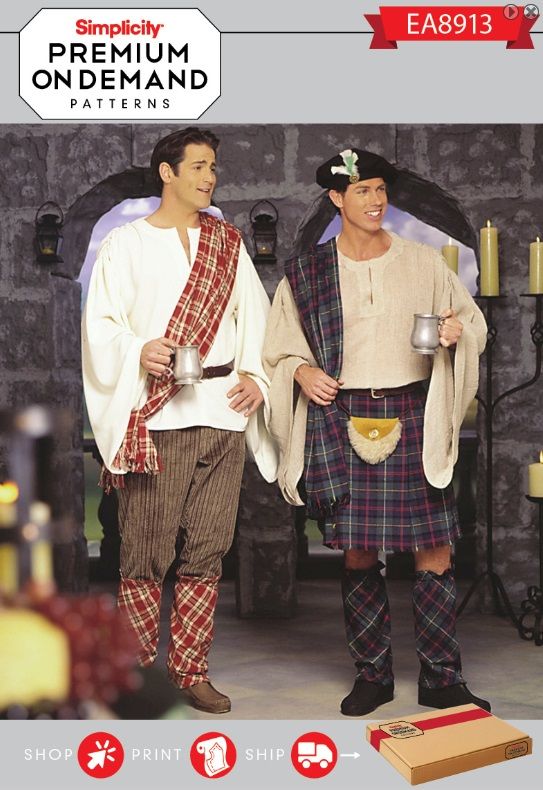 Simplicity EA91301, one of the 20 patterns in the Print On Demand collection, is a historically inspired, Celtic-style men's pattern.