Screening of "Men of the Cloth": a Film About Master Tailors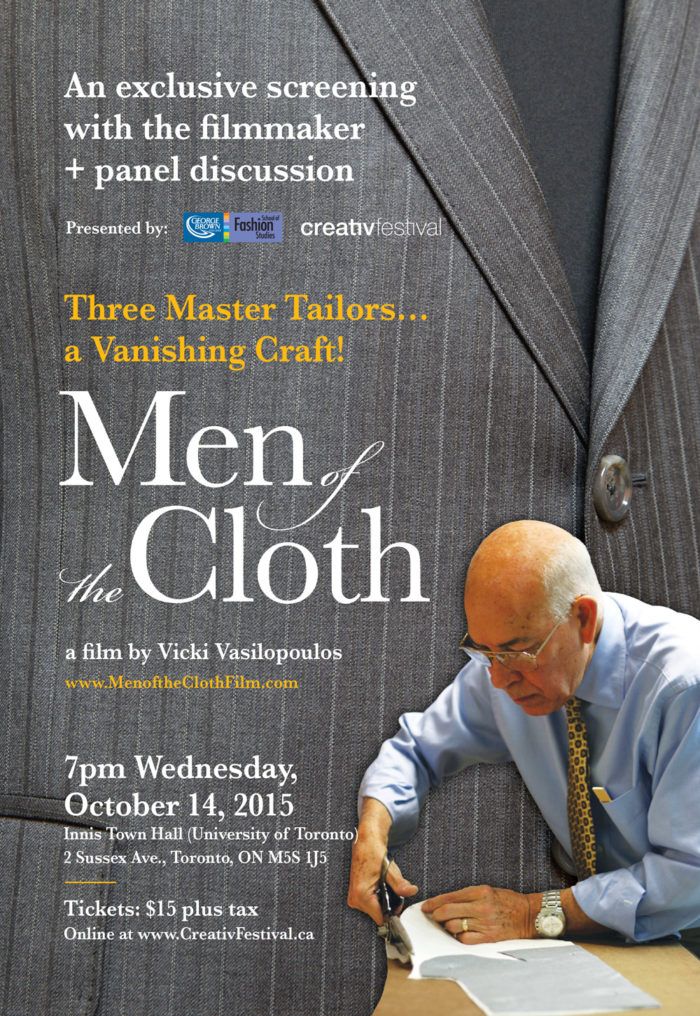 In the modern age, true master tailors are becoming rarer by the day. Vicki Vasilopoulos' documentary Men of the Cloth offers insight into the lives of three Italians whose devotion to their craft is unparalleled. With a lifetime of experience under their belts, these tailors are capable of making custom suits with incredible skill. This window into their world will allow you to marvel at their passion and learn from their expertise.
Men of the Cloth is being screened on October 14 in Toronto, Ontario, at the Creativ Festival. Tickets are available here for $15 each. The filmmaker will be present at the screening, and it will be followed by a panel discussion. More details are available on the Creativ Festival website.