Examine Museum Fashions Online, Courtesy of Lasell College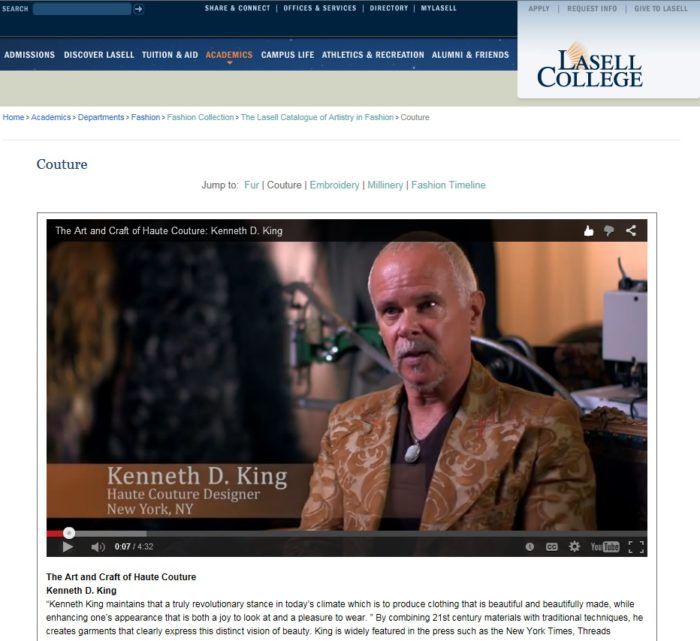 Threads contributing editor Kenneth D. King is involved in so many fascinating aspects of fashion design and couture sewing. Recently, he worked with Lasell College's fashion department to contribute to a new online multimedia educational resource called The Lasell Catalogue of Artistry in Fashion. 
The Catalogue highlights significant techniques in American fashion design from a 200-year period (1800-2007), and draws from two fashion collections: The Lasell Fashion Collection, comprising about 1,000 clothing items and accessories; and the collection of the Smithsonian-affiliated American Textile History Museum in Lowell, Massachusetts, one of the largest of its kind in the world. The project was made possible through a National Education Association Art Works Design grant.
The Catalogue features four design categories: fur, embroidery, couture techniques, and millinery. On each category page you can find museum-quality photographs of vintage and contemporary designs that highlight each category's artistry. Each category page also offers three-dimensional images, video demonstrations, and interviews with artists and designers.
An interview with Kenneth King anchors the Couture Techniques page (watch the video below), and he explains the brilliance and innovations contained within several museum garments in additional videos.
Ernie Smith and Andrew Marlay, both at New York City embroidery atelier Penn & Fletcher, review several stunning embroidered garments in videos on the Embroidery page. Boston-based Irish hat designer, Marie Galvin, describes the art of hat making and embellishment on the Millinery page. And Watertown, Massachusetts, furrier Suphi Calisir, along with Massachusetts College of Art and Design fashion professor, John DiStefano, describe unique and artistic fur garments and accessories on the Fur page.
All the videos can be viewed on the Lasell page, or on Lasell's YouTube channel. The Lasell Catalogue of Artistry in Fashion is a wonderful resource for anyone interested in the last 200 years of fashion history, high-fashion construction techniques, and high-end embellishments. (Plus, we can never get enough of Kenneth!)
What do you like best about the Catalogue?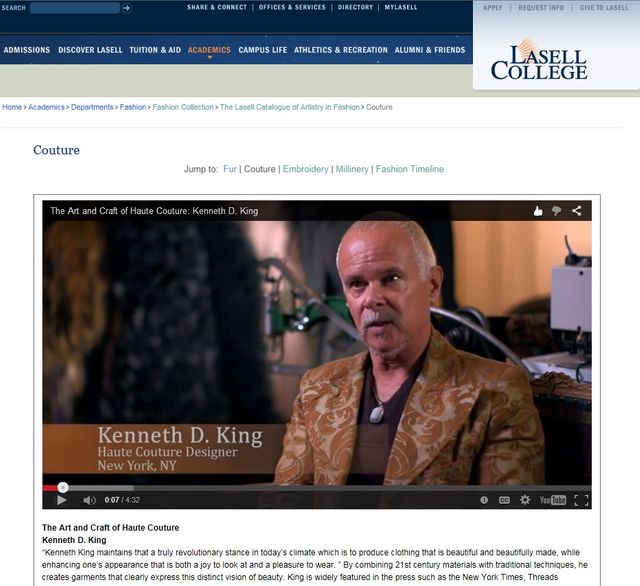 Kenneth D. King talks about couture fashion design and his work as a couturier for The Lasell Catalogue of Artistry in Fashion.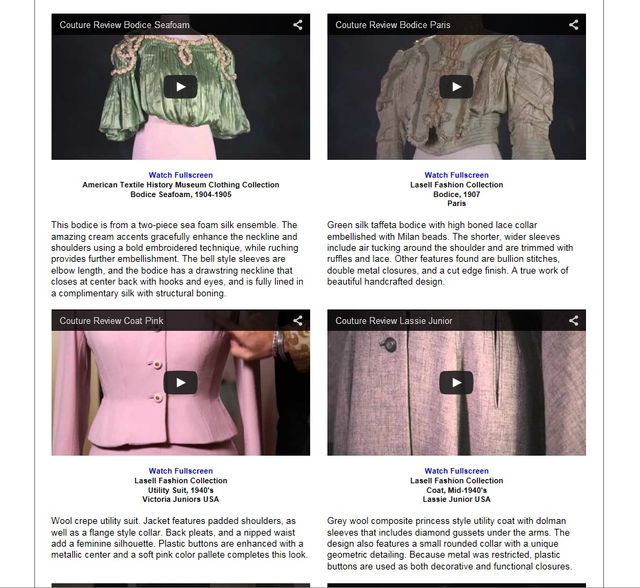 Featured videos on the Couture page of Lasell's Catalogue of Artistry in Fashion.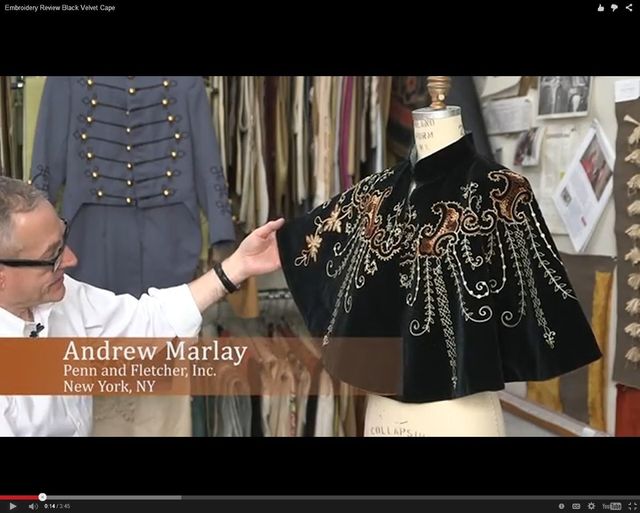 Penn & Fletcher's Andrew Marlay describes the embroidery on a 1900s-era capelet in a video on the Embroidery page of Lasell's Catalogue of Artistry in Fashion.