[Closed] 2015 Threads Halloween Costume Contest Sponsored by OttLite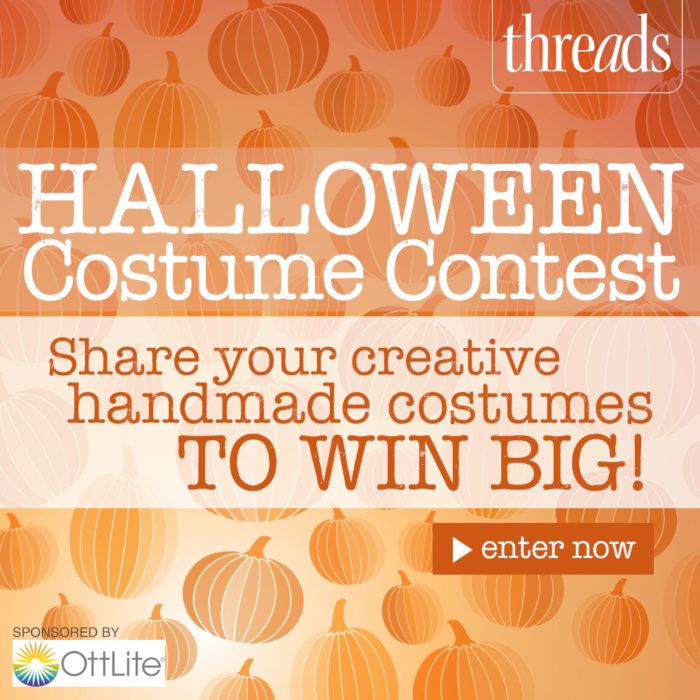 The crunching sound of fallen leaves underfoot and chilly temperatures can only mean one thing: its time to enter Threads Halloween Costume Contest!
Share your creative, festive, or just plain spooky costume in our Halloween Costume Contest Gallery, and you could win a prize package worth more than $300 from OttLite and Threads.
HOW TO ENTER

Share clear, detailed photos and a description of your home-sewn costume to the Halloween Costume Contest Gallery by 11:59 p.m. EST, November 3, 2015. Please include any techniques, materials, patterns used, or other information about the costume that will help us understand how your submission was made. This information is critical in the preliminary judging process.
There is no limit to the number of costumes you can enter. Although each costume must be sewn by you, it does not have to be created specifically for this year's contest.
WINNER SELECTION

The winner will be selected in a two-step process.
Submissions will be reviewed and judged by Threads editors who will select five (5) semifinalists. The semifinalists will be judged on creativity and construction. Online members will then vote for their favorite costume in an online poll. The winner will be contacted via email and announced the week of November 16, 2015.
PRIZE DETAILS
3-in-2 Craft Lamp by OttLite: The OttLite 24-watt 3-in-1 Craft Lamp is designed for ultimate functionality. The lamp features an adjustable magnifier (up to 5x optical grade) and a sturdy clip to hold patterns, charts and instruction. Three lamps in one, it comes with a conversion kit so you can easily convert from a floor lamp to a sturdy clamp-on or table top lamp to meet your lighting needs. Great for sewing, needlepoint, quilting or any activity that requires clear visibility of details, the OttLite 3-in-1 Craft Lamp helps you do what you love, longer.
Create a Master Skirt Pattern: Fitting instructor Sarah Veblen walks you through the process of making your own master pattern for a basic, darted straight skirt. Then, you can use this master to quickly and easily sew skirts in a number of different styles.
Create a Master Bodice Pattern: With this video workshop, you'll learn how to create a basic darted bodice and a princess-seamed bodice that fit perfectly using a grid-based approach that works every time.
No purchase is necessary to enter. Open to legal residents of the United States, who are at least 18 years old, and to legal residents of Canada (except Quebec), who are at least 18 years old.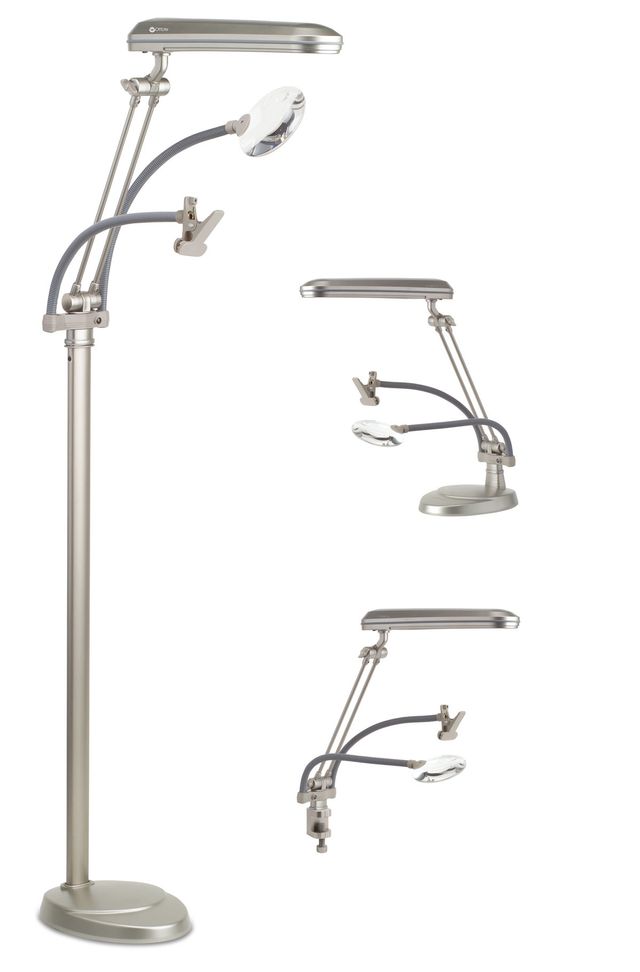 The winner will receive the OttLite 24-watt, 3-in-1 Craft Lamp. This lamp designed for ultimate functionality and great for sewing.