Make It With Wool 2015: Junior Creative Embroidery Winner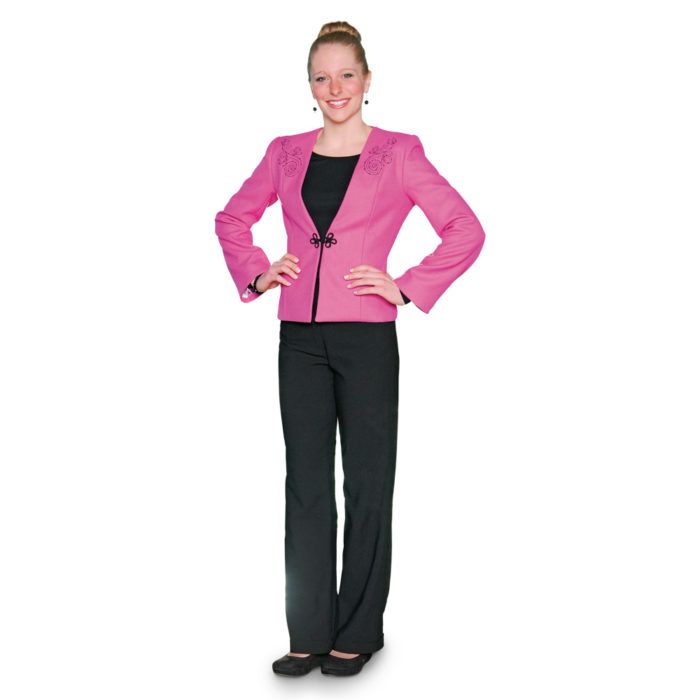 The Make It with Wool competition (MIWW) recognizes excellence and innovation in wool garment design and construction. Every year, sewers compete in age groups and in special award categories, and the state winners advance to the national judging round in January. Garments must be made from fashion fabrics or yarns containing at least 60 percent wool fibers. Judges consider each entry's appropriateness to the contestant's lifestyle, the coordination of fabrics and yarns with the garment's style and design, as well as the presentation, construction quality, and creativity.
Threads highlights National MIWW winners each year to recognize their hard work and skill, and find inspiration in their stunning garments. This year's winners were featured in Threads #182 (December 2015/January 2016), and now you can see them right here on our website.
Junior Creative Embroidery Winner
Andrea Dunrud
Forest Lake, Minnesota
Andrea purchased a Bernina embroidery machine in 2014 and was eager to use it for her MIWW ensemble. She created a tailored jacket from fuchsia wool using Simplicity 4954 (out of print), and embellished it with machine embroidery at each shoulder in a paisley swirl design. Andrea hand-beaded black crystal seed beads atop the embroidery to add sparkle. A frog closure complements the embroidery and beading. Andrea also made coordinating black wool crepe pants using Claire Shaeffer's Vogue 8156 (out of print). Andrea plans to pursue a career in fashion design and tries "to approach each project with a professional and creative mindset in hopes of creating something that I will love and that inspires others to want to start sewing as well. I want to design a whole line of women's couture wool clothing in the future." Andrea says she looks forward to working hard next year and, hopefully, returning to nationals for the fourth time.