Make It With Wool 2015: Senior Creative Embroidery Winner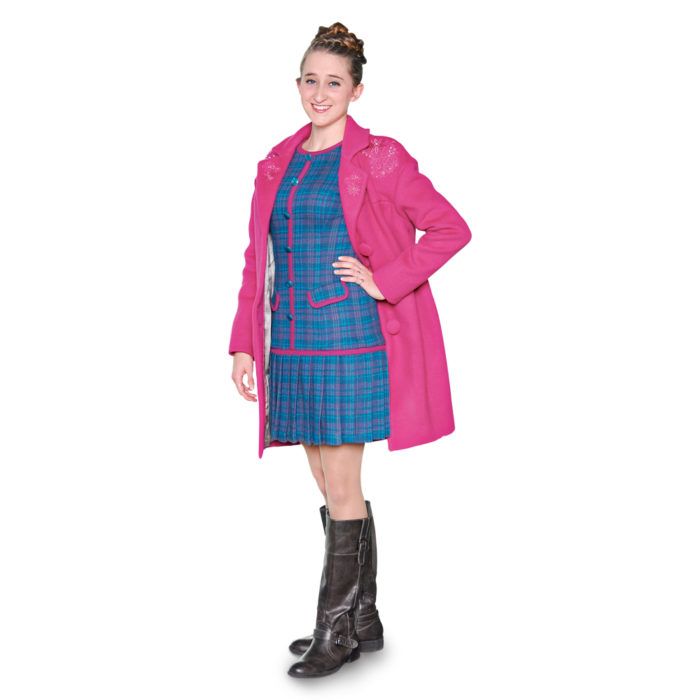 The Make It with Wool competition (MIWW) recognizes excellence and innovation in wool garment design and construction. Every year, sewers compete in age groups and in special award categories, and the state winners advance to the national judging round in January. Garments must be made from fashion fabrics or yarns containing at least 60 percent wool fibers. Judges consider each entry's appropriateness to the contestant's lifestyle, the coordination of fabrics and yarns with the garment's style and design, as well as the presentation, construction quality, and creativity.
Threads highlights National MIWW winners each year to recognize their hard work and skill, and find inspiration in their stunning garments. This year's winners were featured in Threads #182 (December 2015/January 2016), and now you can see them right here on our website.
Senior Creative Embroidery Winner
Lauren Parks
Bloomington, Illinois
Inspired by the wool double-knit plaid fabric she chose, Lauren embraced a retro theme and created a 1950s look with a modern twist. She used wool/angora blend double cloth for the coat, based on BurdaStyle 6844. She lengthened the coat and gave it a flannel-backed satin lining to accommodate Illinois' cold weather. Lauren machine-embroidered the front and back yokes, and added her name to the coat's inside cellphone pocket. Then she hand-sewed Swarovski crystals onto the yoke embroidery. She created bound buttonholes and covered buttons for the coat. She made the plaid wool double knit into a drop-waist dress with a pleated skirt (Burda Young 6853), and added contrast-color tipping in rayon knit. Lauren says she sews to challenge herself: "Each time I try something more difficult, and I learn something new that I can add to my repertoire."