Make It With Wool 2015 Senior Winner & Mohair Award Scholarship Winner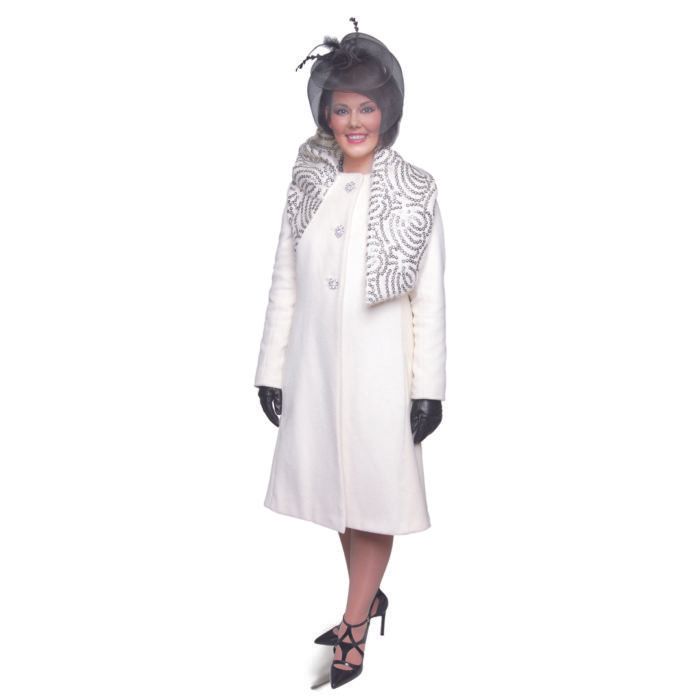 The Make It with Wool competition (MIWW) recognizes excellence and innovation in wool garment design and construction. Every year, sewers compete in age groups and in special award categories, and the state winners advance to the national judging round in January. Garments must be made from fashion fabrics or yarns containing at least 60 percent wool fibers. Judges consider each entry's appropriateness to the contestant's lifestyle, the coordination of fabrics and yarns with the garment's style and design, as well as the presentation, construction quality, and creativity.
Threads highlights National MIWW winners each year to recognize their hard work and skill, and find inspiration in their stunning garments. This year's winners were featured in Threads #182 (December 2015/January 2016), and now you can see them right here on our website.
Senior Winner & Mohair Award Scholarship Winner
Jenna Legred
Bricelyn, Minnesota
Jenna studied fashion business at the London College of Fashion for a semester in 2014, and her time in England inspired the design of her MIWW-winning coat and dress. She selected Marfy 3476 for her coat and Marfy 3067 for her dress. As a self-described "diva," Jenna likes to wear unique outfits. To create a fashionable and striking ensemble, she made the coat from ivory baby alpaca with a ruched collar and scarf drape of sequined mohair. Crystal buttons on the coat match the crystal belt buckle on the black wool crepe cowl-neck dress. The coat's ivory satin lining bears the Versace logo. Jenna enjoyed the challenge of figuring out how to construct and finish each garment, since Marfy patterns don't include instructions. Jenna says in the four years she has competed in MIWW, she has built self-confidence, improved her ability to think on her feet, and developed more patience.