How to Select the Perfect Dress Form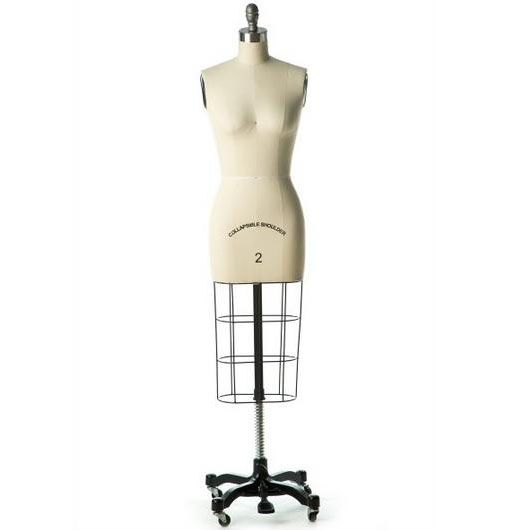 A dress form is a useful addition to just about any sewing room, regardless of your skill level. The key to selecting the right one, however, is to determine its intended use. Below, I'll describe a few options to consider before selecting your ideal dress form.
---
Dress forms vs. mannequins
What's the difference? I get this question all of the time, so I figured I'd start here. Dress forms are most often made to represent a body's torso and are usually constructed with a hard interior and a foam or fabric exterior, which is helpful for pinning. A mannequin, on the other hand, is what you'll usually come across in a retail store. It generally has a hard outer shell and often represents an entire body. For the remainder of this post, however, we will focus solely on dress forms.
---
Types of dress forms

1. Display dress form
The first thing to consider when buying a dress form is to identify its desired purpose.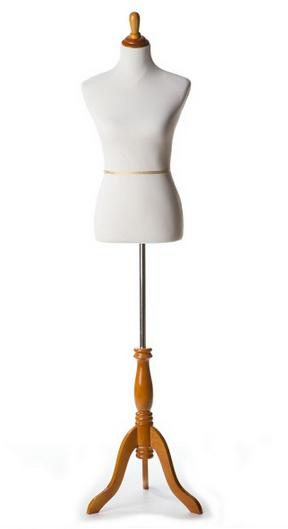 If you only plan to use your dress form to display garments, then you may want to go with a cheaper option, such as the standard display version (shown above). Display forms usually cost less than $100 and can be found on the following websites: The Shop Company, Mannequin Maven, and eBay. While the proportions of these forms tend to be unrealistic for fitting and draping, display forms usually have an adjustable height and are easily pinnable.
2. Professional dress form
If you are looking for a form that can assist you throughout the construction process with draping, pinning, fitting, and more, a professional dress form is worth the investment.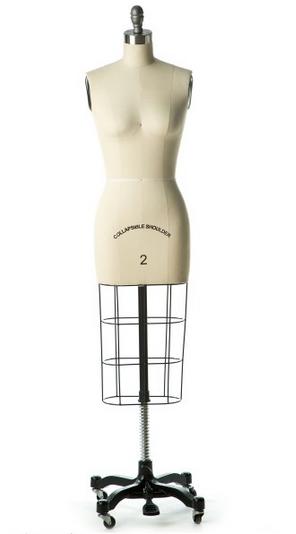 While these forms generally have a much higher price tag (usually between $150 and $1,000), their features and longevity significantly outweigh those of the standard display versions. For one, professional dress forms feature more accurate proportions and are available in a variety of sizes.
They also come on wheels for easy mobility, have a cage-like bottom to help with hemming, collapsible shoulders so garments can be easily put on and removed, and an adjustable height. Here are recommended sources for professional dress forms: The Shop Company, PGM, Mood, and Fashion Supplies Inc. Just remember that since these forms might not match your measurements exactly, choose a size based on your smallest measurement(s) so you can pad the rest of the form later. That being said, if you're willing to spend even more money on a dress form, consider these custom-made services: Fabulous Fit and Wolf Form.
3. Bifurcated dress form
Bifurcated forms are one step up from professional dress forms in functionality and price point.

The main difference is that they include legs for trying on shorts and pants. These form types are especially useful if you plan to drape either of these garments or if you do a lot of pant fittings. Another feature to consider is whether you want your dress form to have arms. Again, if you do a lot of draping and/or patternwork, you'll find a dress form with arms useful. Many companies make dress forms with removable magnetic arms that you can attach when necessary. Here are some sources worth checking out: The Shop Company, Mood, and Fashion Supplies Inc.
4. Adjustable dress form
Adjustable dress forms are exactly what they sound like. They are forms that can be adjusted with dials to match your body's measurements.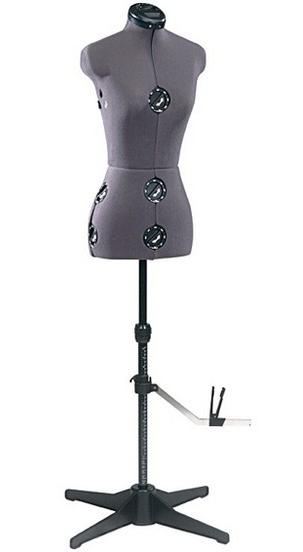 They are often lightweight, like display forms, but their proportions are more realistic. The great thing about these forms is that they're more affordable than professional forms, as they usually cost under $300. Some can also accommodate pants and shorts, and they frequently come with a hemming tool attached to the adjustable height pole. In comparison to professional forms, however, they are far less durable, the shoulders aren't collapsible, the structure isn't as easy to pin, and they aren't as ideal for draping.
The problem is, once you start turning the dials, the panels begin to expand away from each other, creating gaps at the seams. This can make it impossible to pin at the waist, center front, and at many other important marking points. In addition, it can be hard to mold these forms to your exact measurements, since they can only adjust so much. This means that if your bust is significantly larger than your waist, for instance, you may not be able to expand the bust enough to meet your needs. If you are willing to give these forms a try, however, they can be found at Jo-Ann Fabric and Craft Stores and Dritz.
---
Create a custom dress form

Finally, if you just can't rationalize spending hundreds of dollars on a dress form right now, consider creating your own body double with this exclusive Threads duct tape tutorial. Best of luck!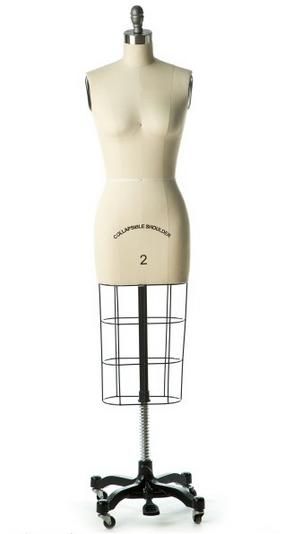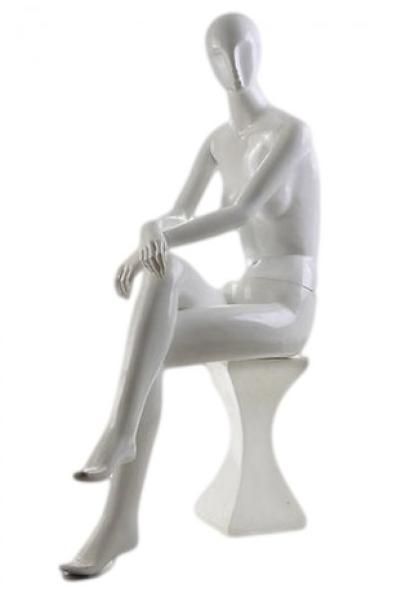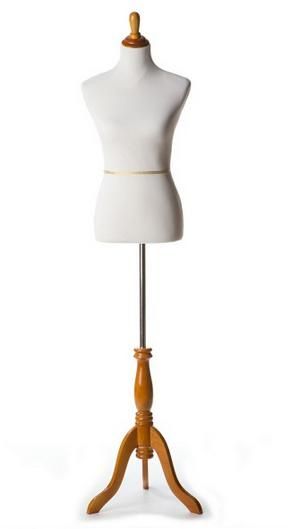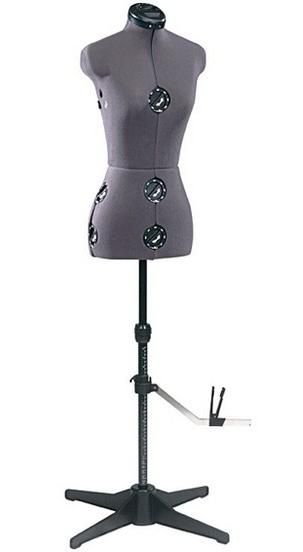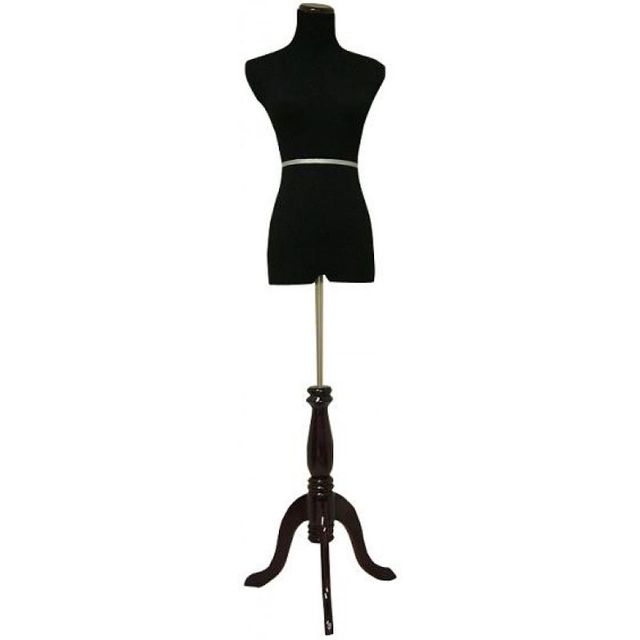 If you want a dress form solely for displaying garments, consider buying one of these more affordable options.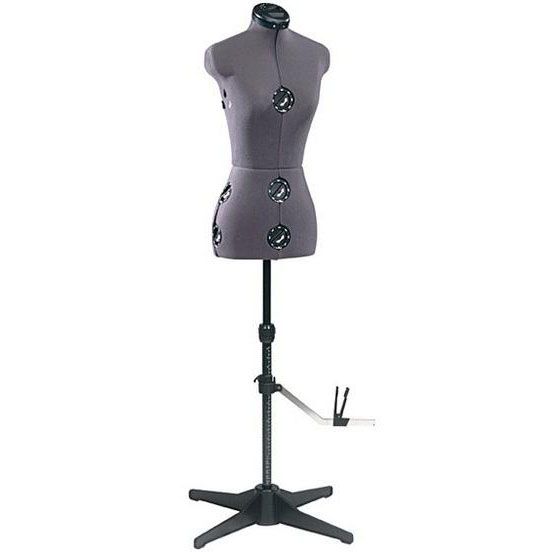 Adjustable dress forms are designed with dials that adjust to fit your body's measurements.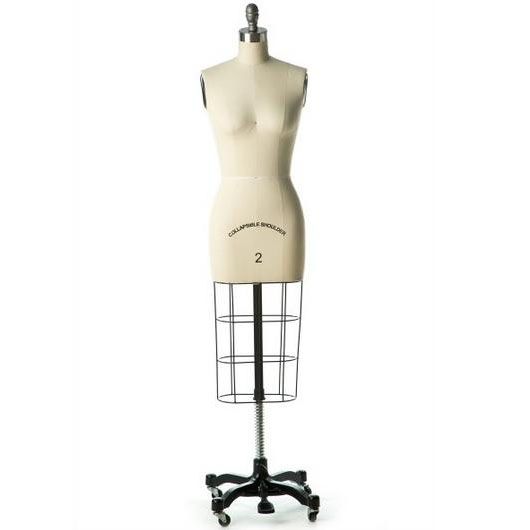 Professional dress forms are extremely durable and ideal for draping.