Gift to Sew: Easy and Classic Wool Scarf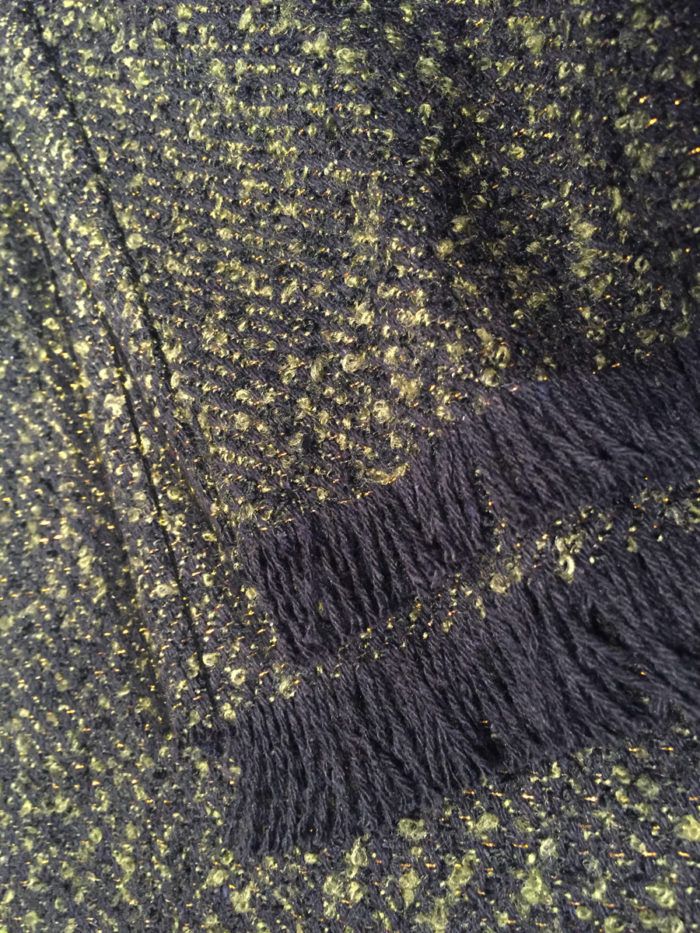 With the holidays and winter fast approaching, my thoughts turn to holiday gifts. One favorite gift among my friends is a new scarf. For my next scarf project, I've found a better edge finish for the long edges, rather than the zigzag-and-trim that I have sewn in the past. My newfound solution is outlined in this tutorial. Follow along to learn how to create this lovely scarf!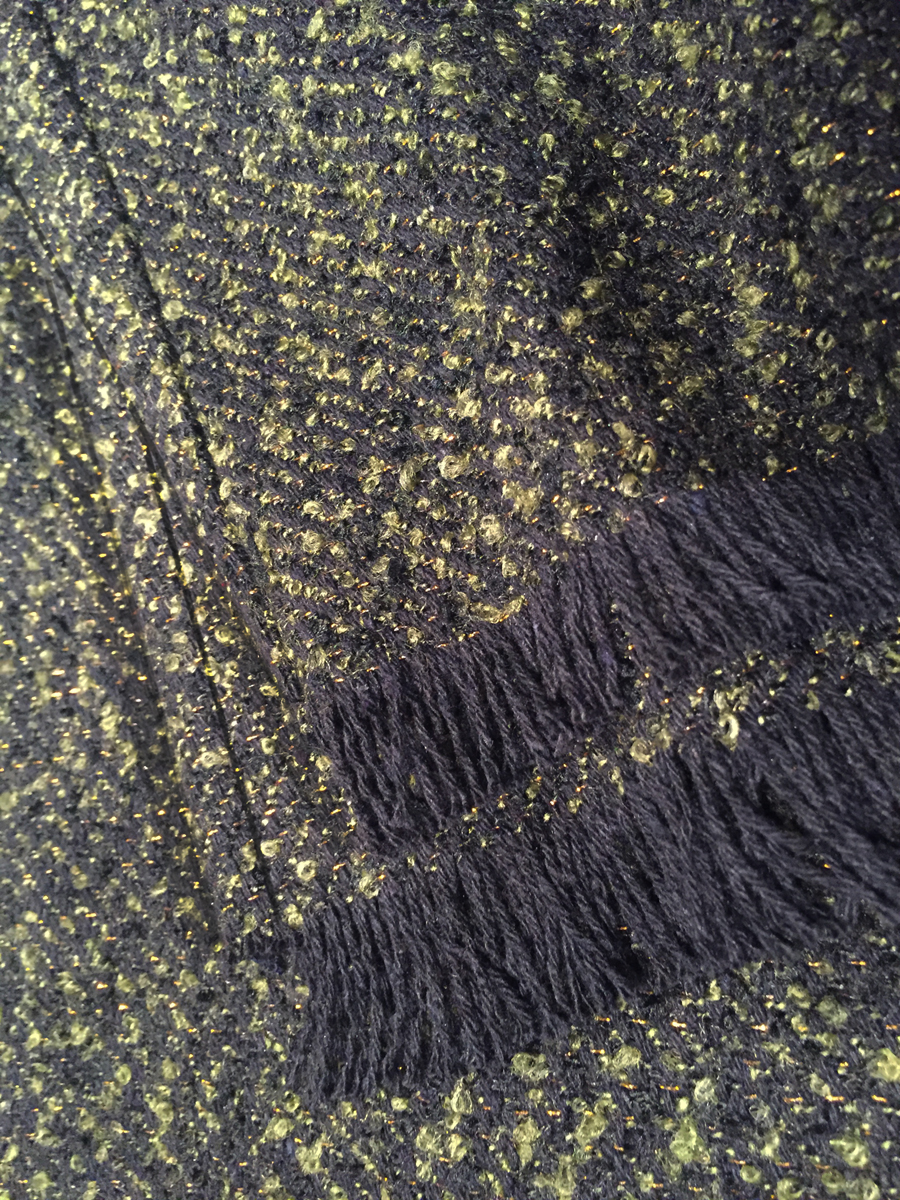 This finish works especially well with textured fabrics. The machine stitching disappears into the texture, and the illusion is of a hand-stitched finish.
How to Make the Scarf
I'm illustrating this method, first in muslin, then in wool fabric.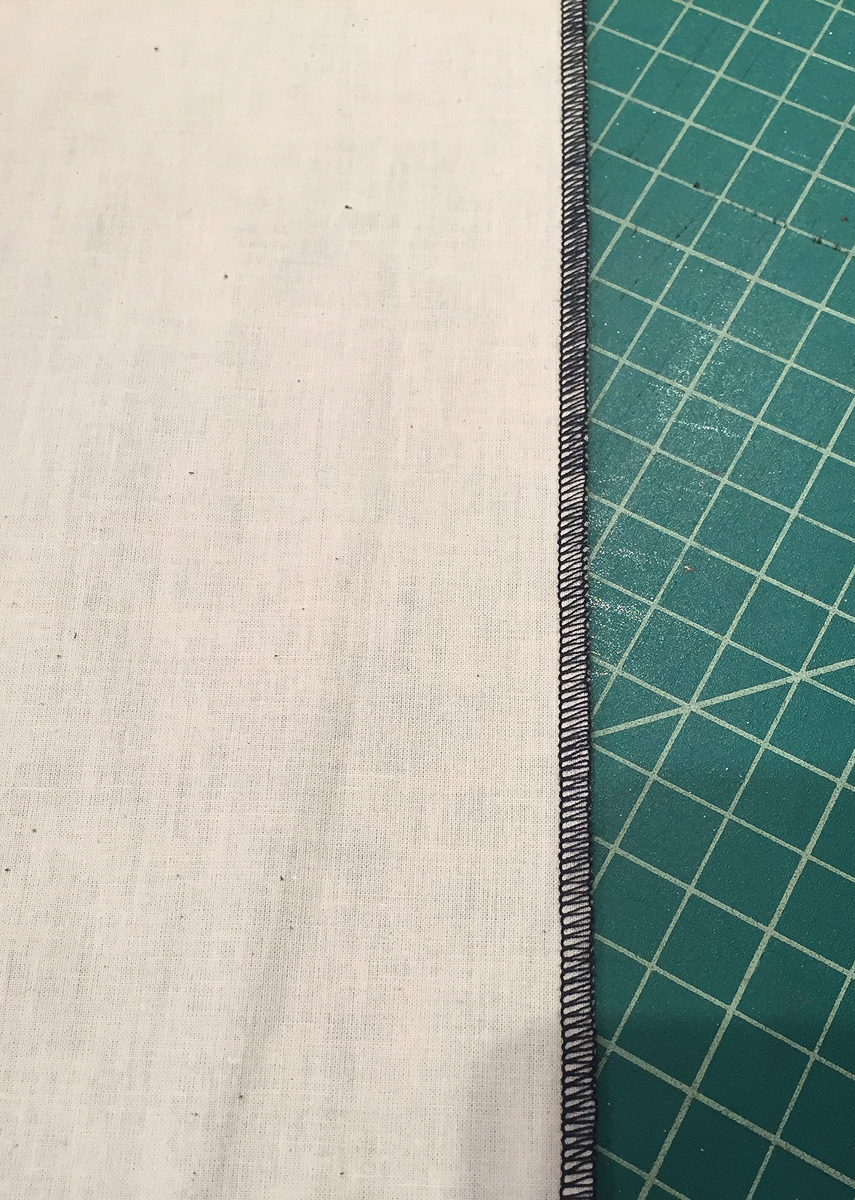 1. Serge the long edges of the scarf. Here it is in muslin.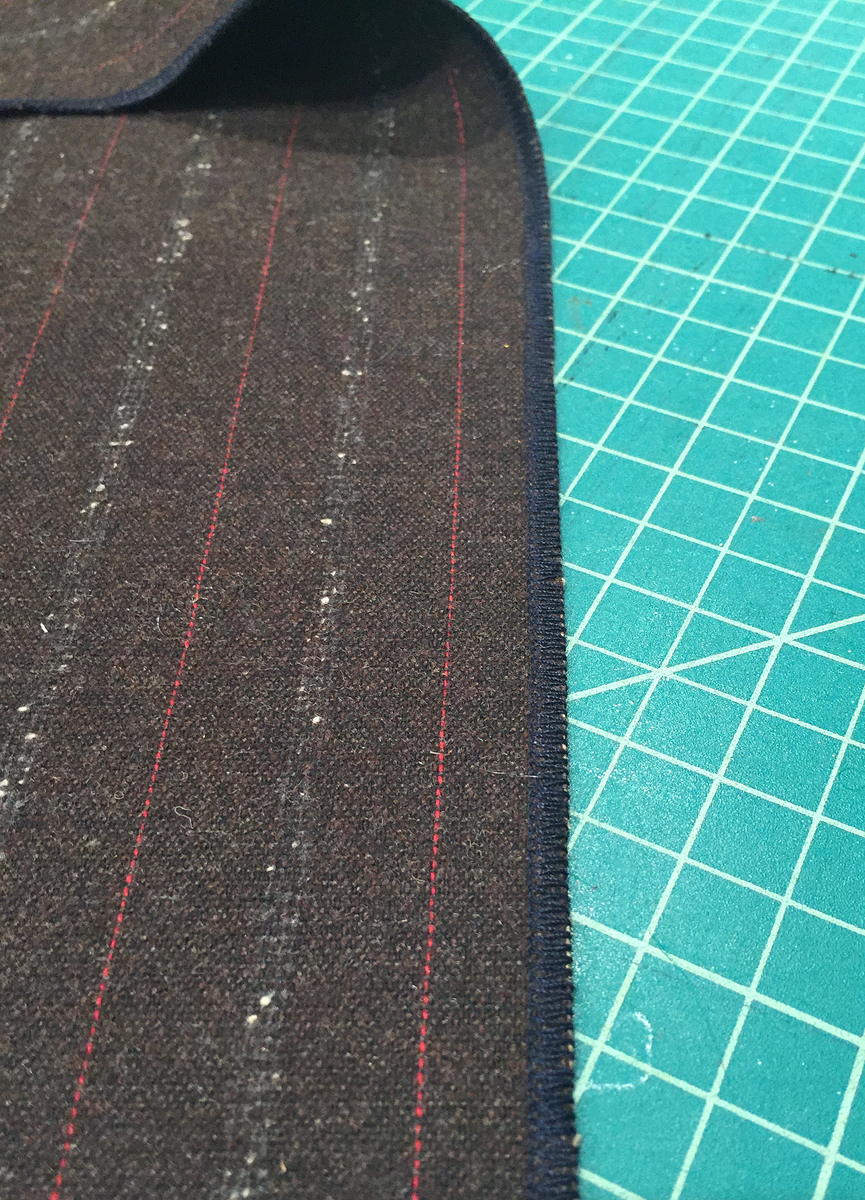 This is what it looks like in wool fabric.
2. Press the serging to the wrong side of the scarf. Serging enables you to press this edge back cleanly and quickly.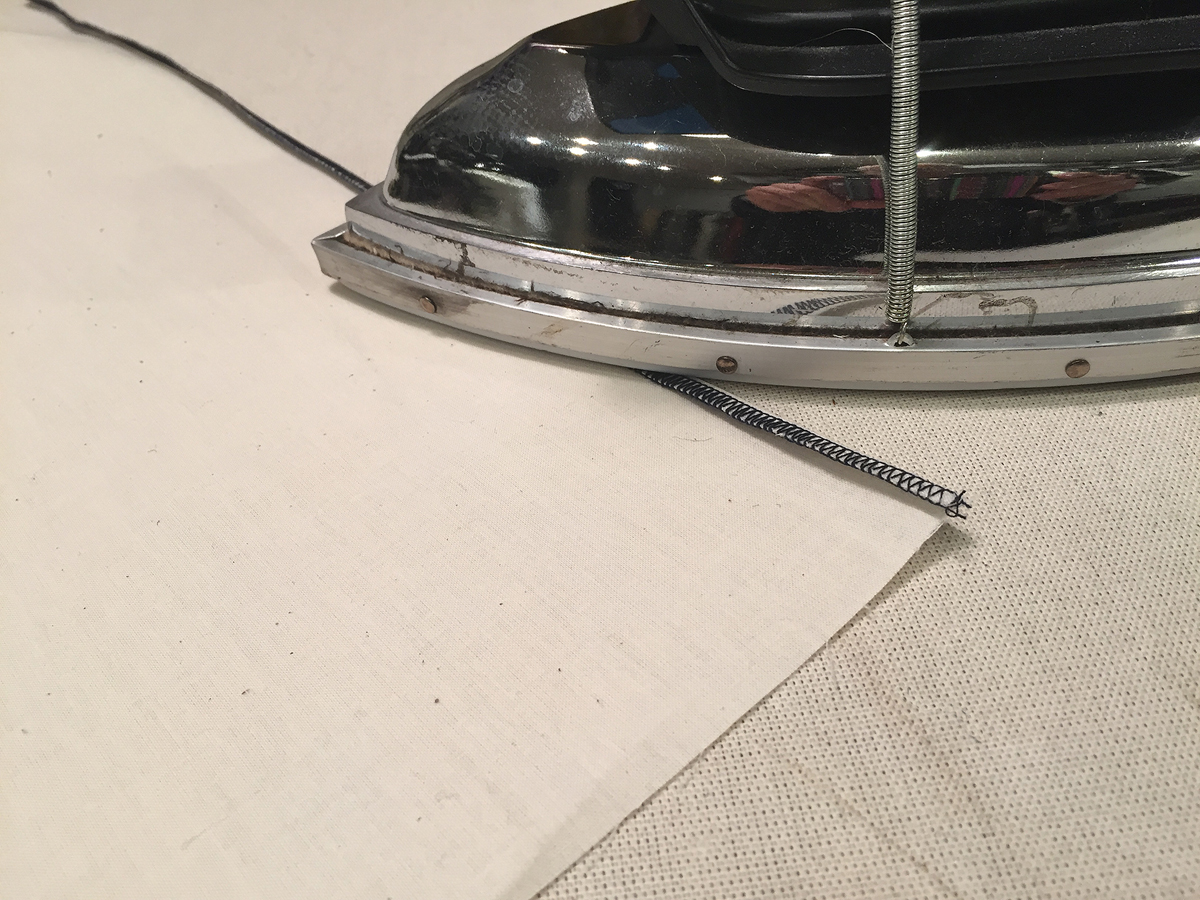 Here it is in muslin.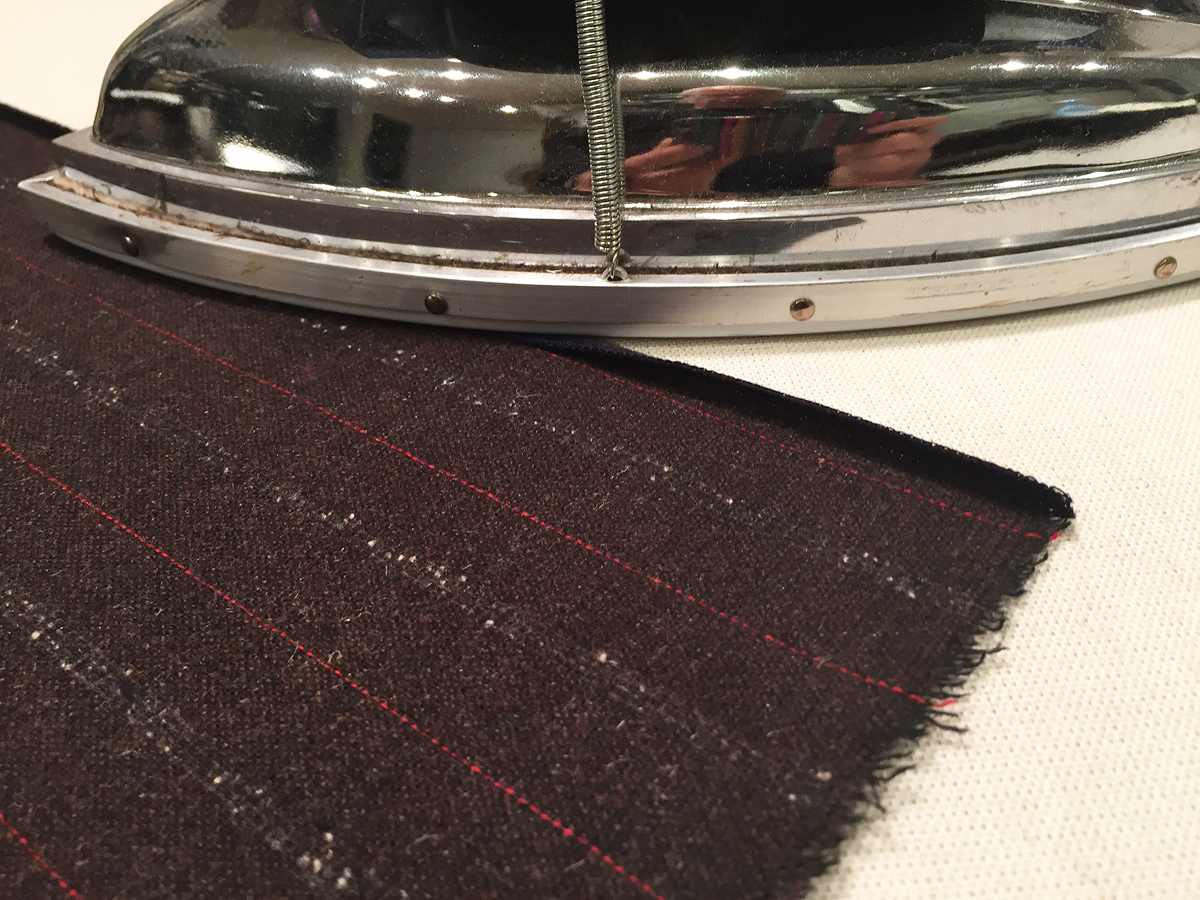 This is the same step in wool fabric.
3. Press the edge over again to encase the serging within the hem.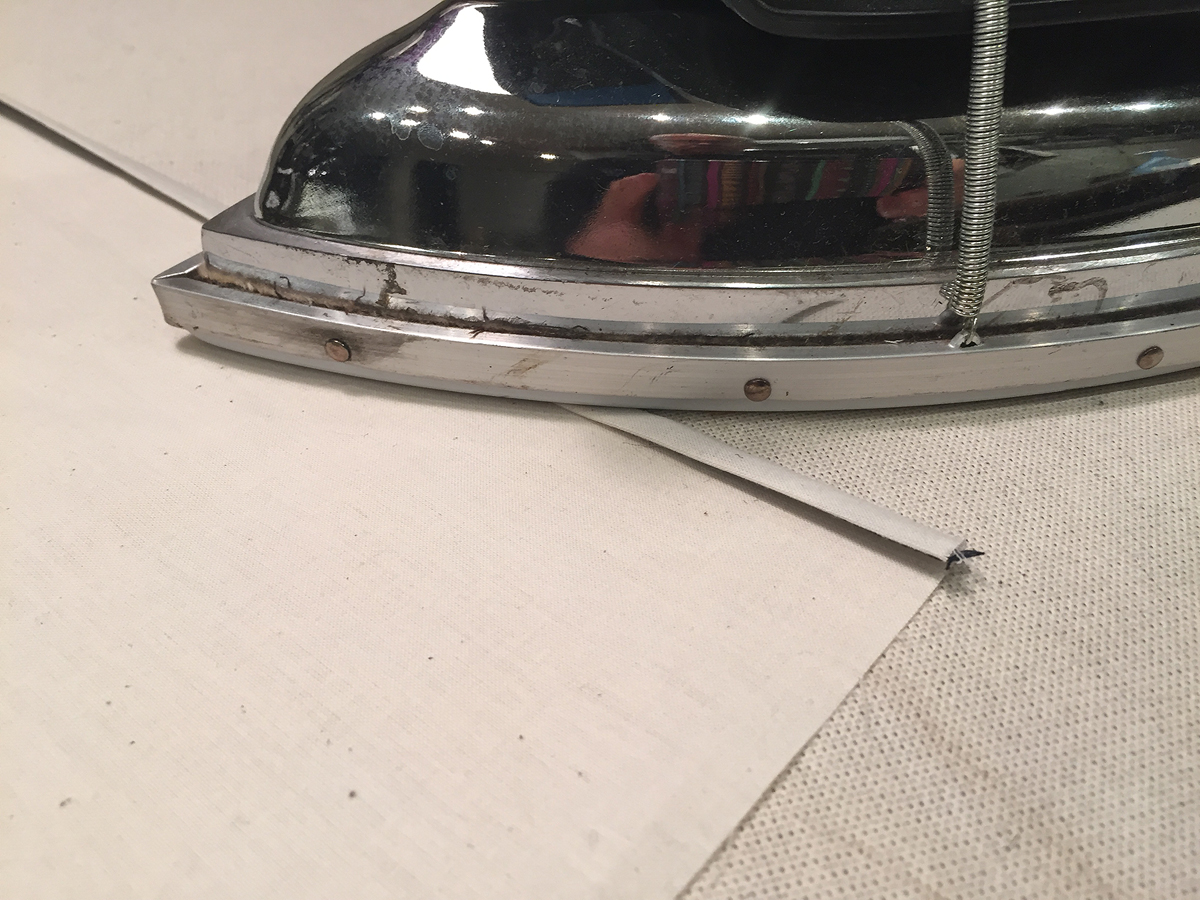 Here is the muslin example . . .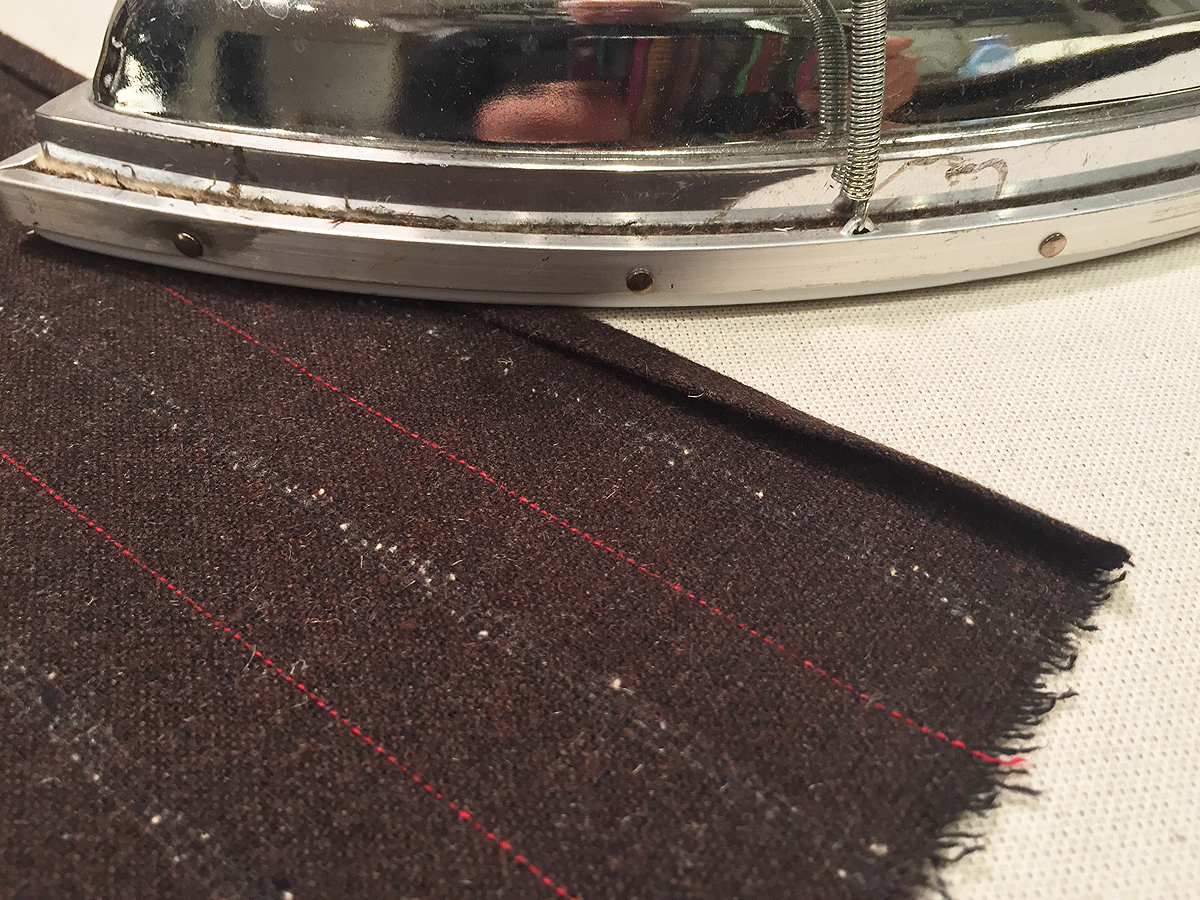 . . . and the fabric example.
Use the machine blind-hem stitch. If you have a machine embroidery foot for your machine, it makes sewing the hem easier.
4. Use a machine blind-hem stitch, with a stitch length of 1.5 mm, and a stitch width of 0.75 mm to 1.0 mm. The thicker the fabric, the wider you can make the zigzag width. The object, though, is to take just a bite out of the fabric.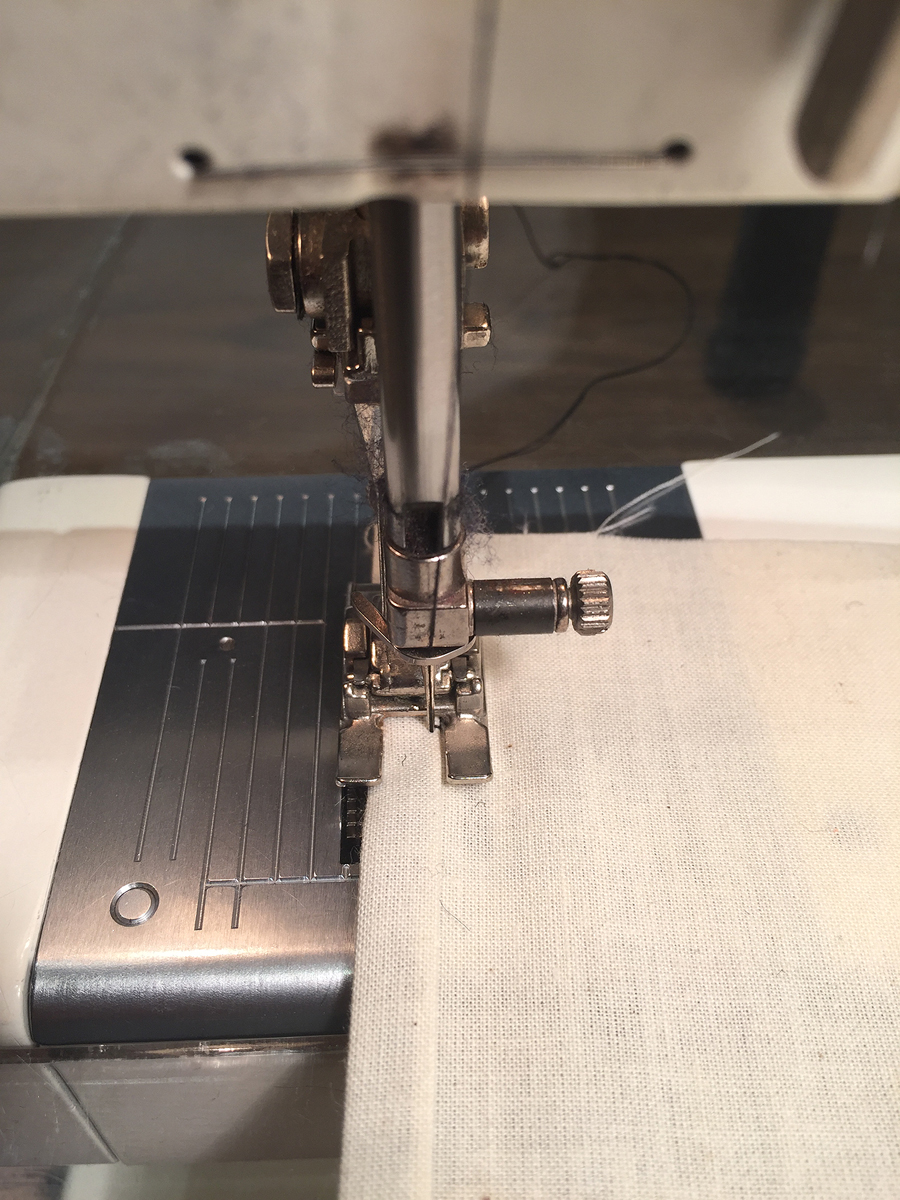 Place the work under the foot on the machine. The blind hem swings to the left when it makes the zigzag stitch, so you want the inner folded edge of the hem facing right. The body of the scarf also is to the right of the foot.
This is the work in muslin.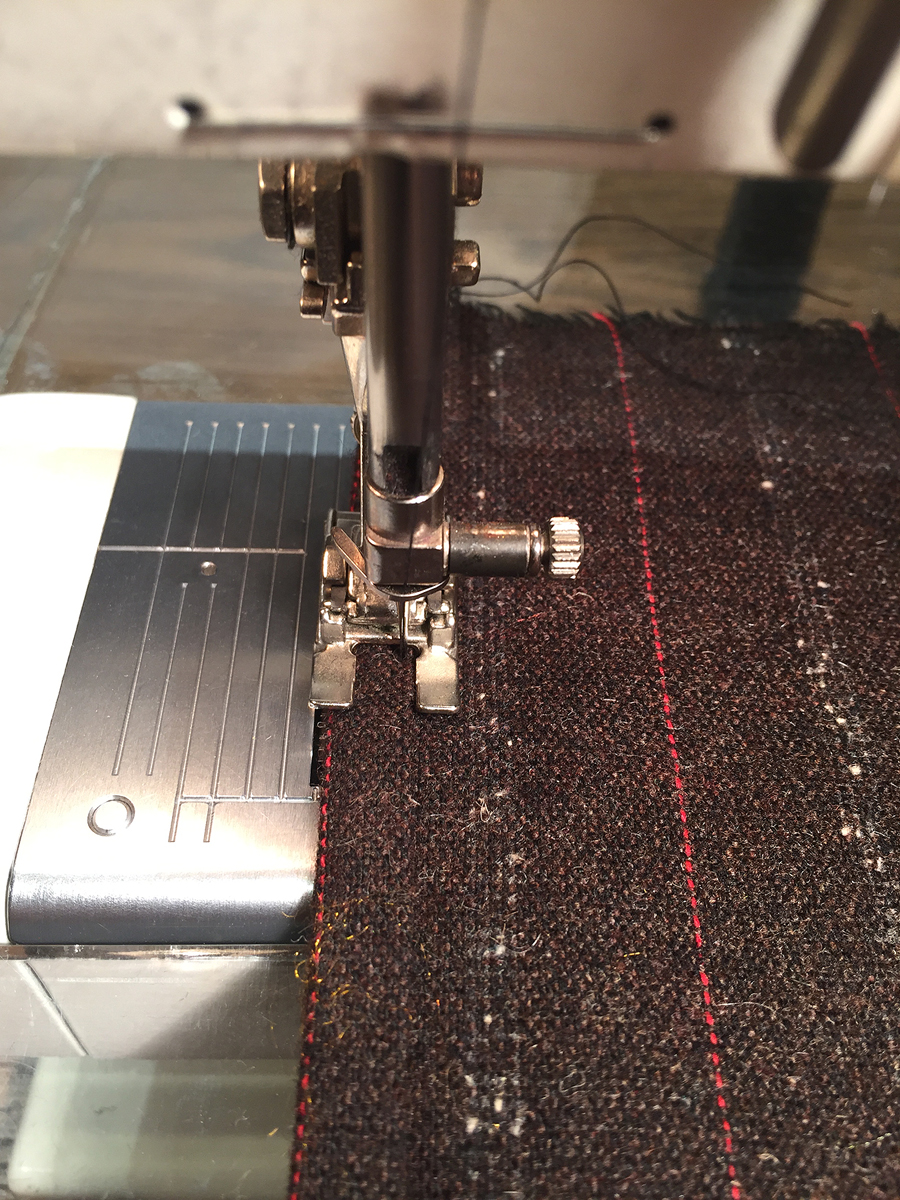 This is what it looks like in wool fabric.
5. Sew along the edge, with the straight stitch part of the blind hem, just outside the hem's folded edge. The zigzag stitch swings to the left, just catching the hem's folded edge.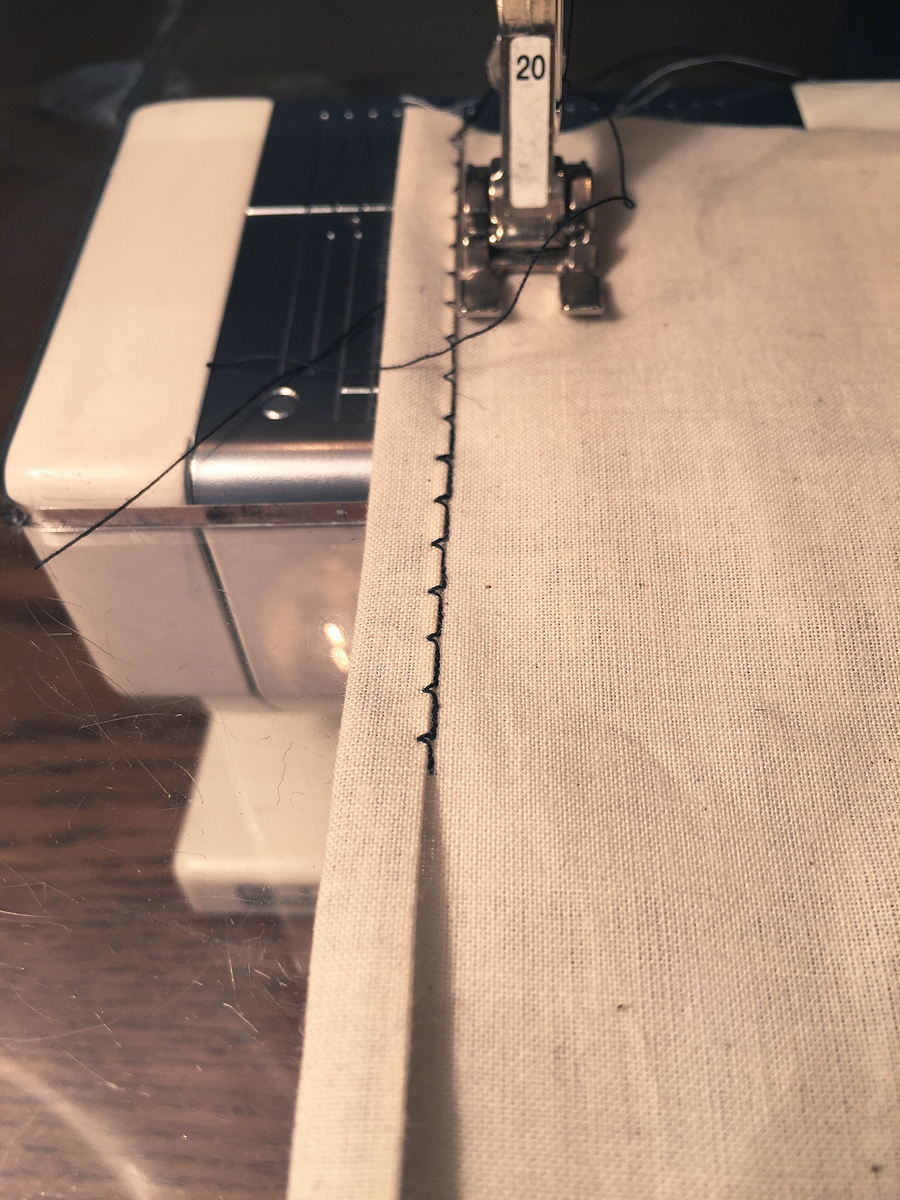 The black thread against the muslin shows the stitching pattern.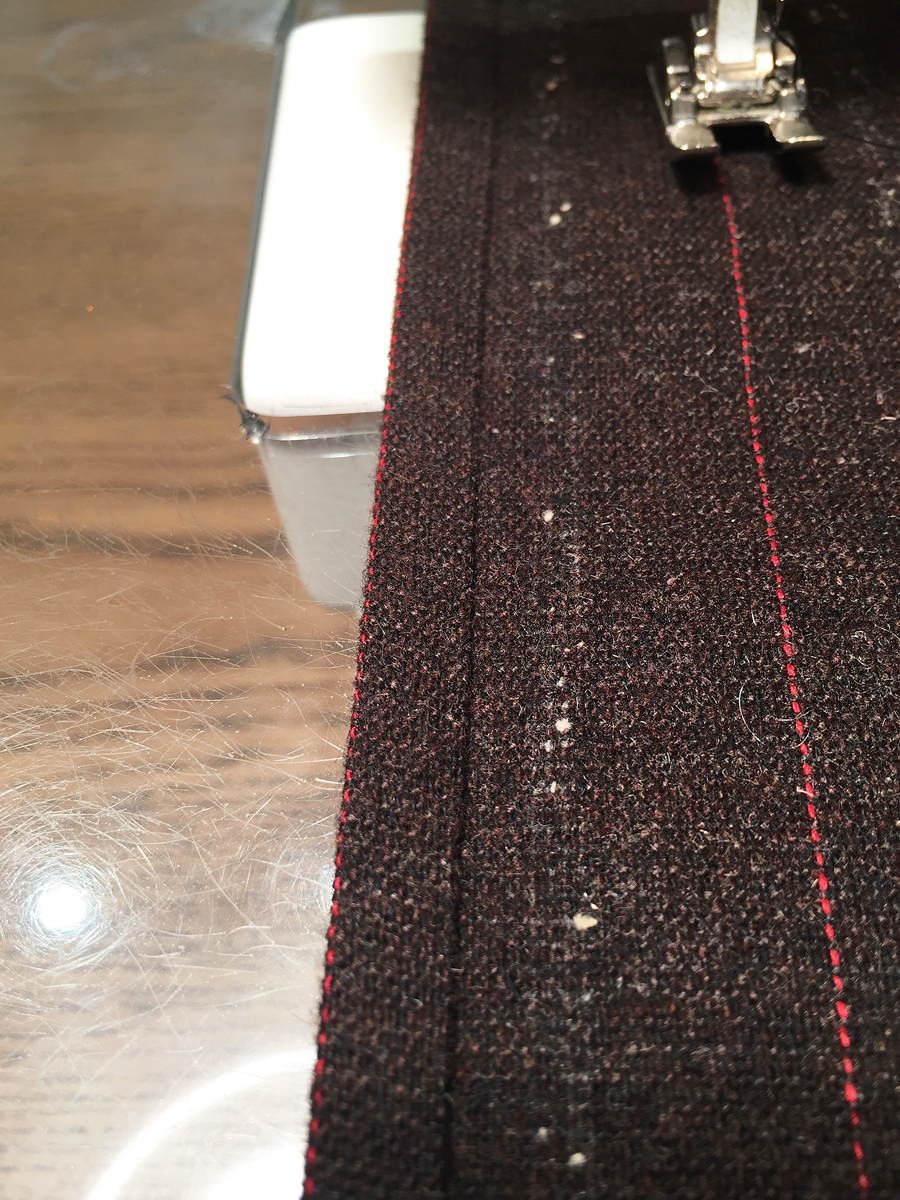 You can see how the stitches disappear in the fabric when you use a matching thread.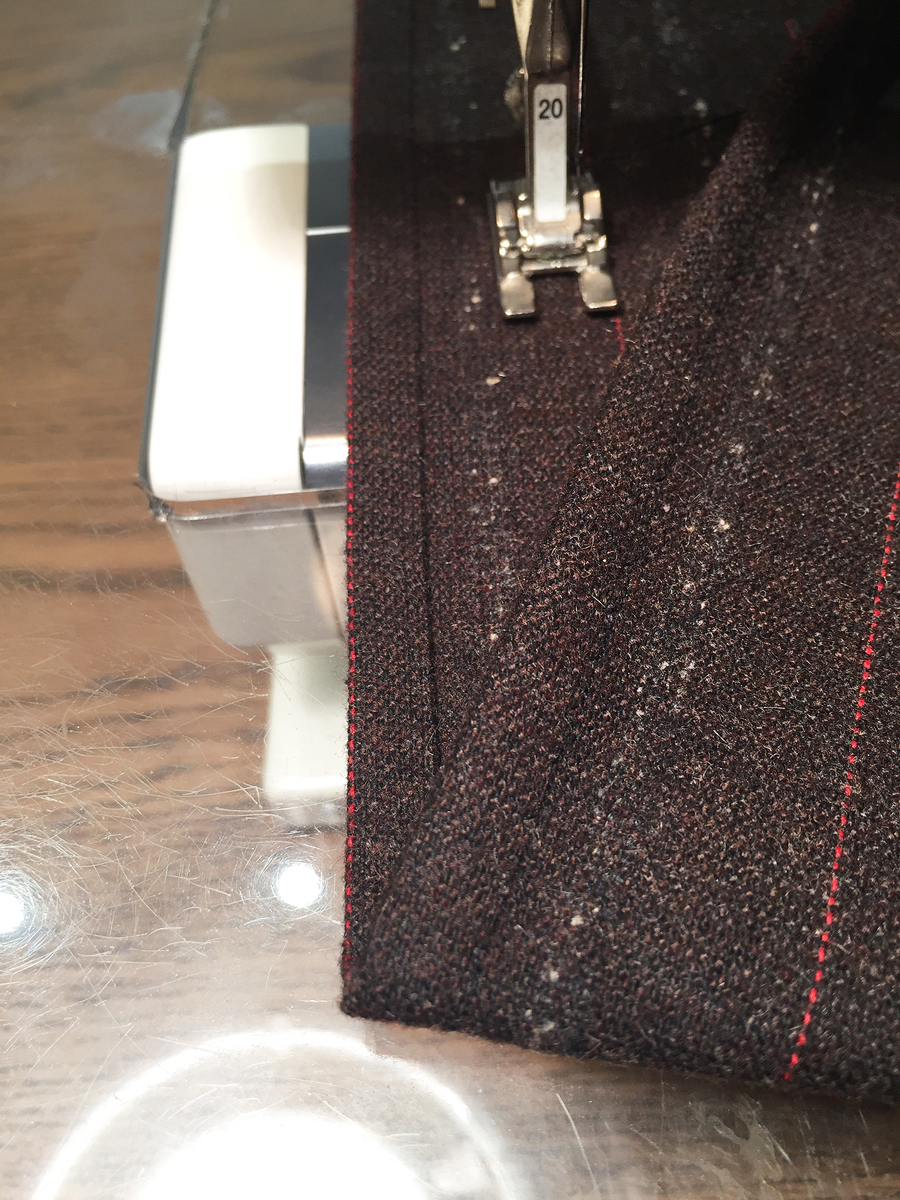 Here is the work folded back. Notice how the stitching disappears into the fabric texture on the right and wrong sides.
After hemming the long edges, you'll fringe the ends, and then some lucky person will get to wear a beautiful, warm scarf this winter.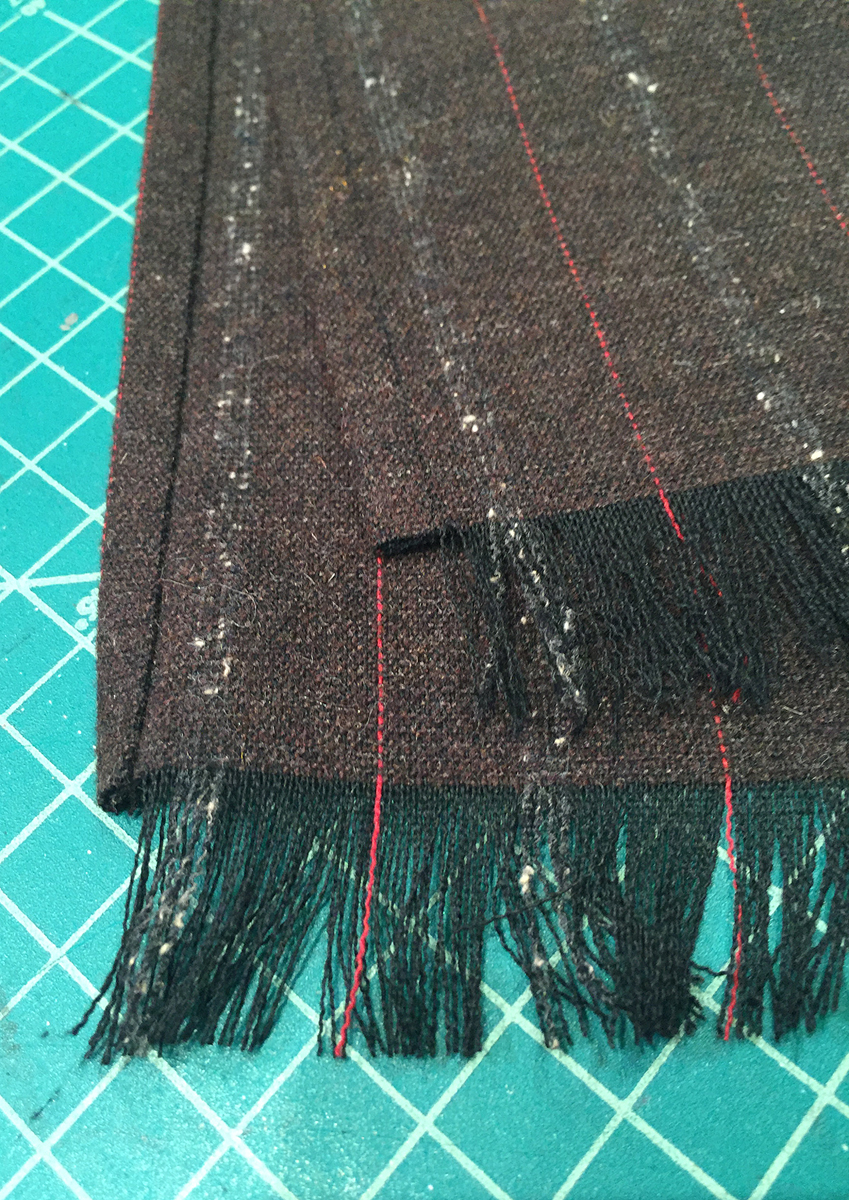 Have you ever gifted a project you've sewn? If so, what did you create? Would you consider making a scarf with a long edge finish as the one shown? Share your thoughts by leaving a comment!