A Sewing Q&A: See what our Readers have to say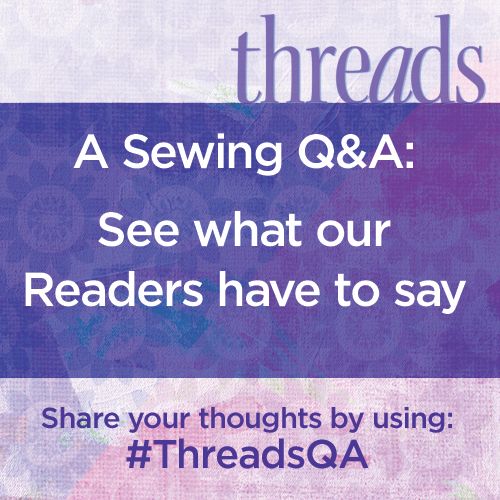 During the 2015 National Sewing Month, we asked our readers to weigh in on several sewing topics. We asked these questions via our social media channels such as Facebook, Twitter, and Instagram. In case you missed the discussions, here they are listed by question.
To read the comments, please click on the post you are interested in. It will direct you Facebook but you do not need to sign in or create an account to access the comments.
Who was your greatest influence in sewing?
//
What sewing tool are you surprised to use as frequently as you do?
//
What is the most important lesson that you've learned from sewing?
//
What is the oldest project you've sewn and still use?
//
What gives you the most joy when you sew?
//
How did you learn to sew, and who have you taught to sew?
//