How to Thread a Twin Needle | Video
Learn how to set up your sewing machine to use a twin needle.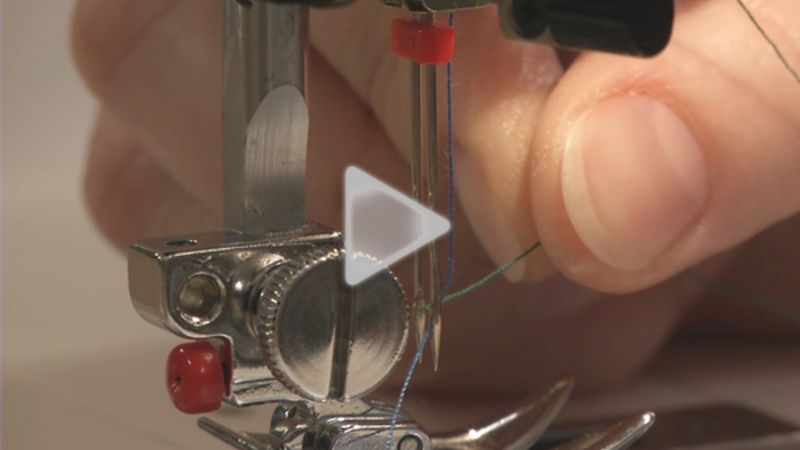 Evamarie Gomez and Stephani Miller; Videographer: Gary Junken
Sewing with a twin needle is an easy way to create beautiful embellishments on garments from even the simplest machine stitches.
In this video tutorial, you will learn how to set up your sewing machine to use a twin needle. This includes the process of threading the machine.
For most of us, a twin needle is a utilitarian notion that makes quick, neat work of hemming stretchy knits. Set your machine for a straight stitch, and the needle creates parallel lines of topstitching on the fabric's right side, and a zigzag stitch on the wrong side. But you'll discover the twin needle's decorative potential by experimenting with other stitches.
Find out more in "Twin-Needle Stitching," Threads #183 (Feb./March 2016), by Gail Patrice Yellen, who shares her techniques for creating innovative designs using this notion.
Insider members can learn additional decorative techniques, in "Working with Twin Needles," from "Terrific Twin Needle Effects" in Threads #107 (June/July 2003), by Carol Laflin Ahles and the video "Texturizing Fabrics: Pin Tucks with a Twin Needle," with Threads Contributing Editor Judith Neukam.
Do you use or have you used twin needles in your sewing? If so, what is the favorite decorative detail you've created with twin needles?