Project Runway: Junior: Episode 10: "Finale"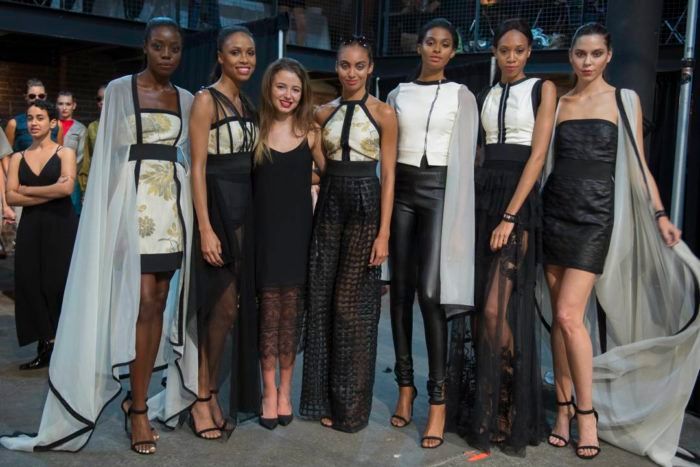 The finale of Project Runway: Junior brought an enjoyable season to a satisfying finish. We saw the usual drama unfold as the four finalists–-Maya, Peytie, Samantha, and Zachary-–struggled to put the finishing touches on their six-piece collections. In some cases, entire looks had to be made from scratch in those last two days, but the designers tackled the challenge with energy and surprisingly upbeat attitudes.
This week, there was plenty of mentoring by Tim Gunn, and an equal amount of "making it work" by all the contestants. It was lovely to see how much they trusted his advice and how much they grew by following it. The combination of raw talent, self-confidence, and willingness to listen to the voice of experience bodes well for the designers' future success.
After the typical backstage crises (from general disorganization to wardrobe malfunctions), the runway show began. Each designer started by offering heartfelt thanks to his or her family for their support, and then sent the models down the runway.
The judges for the finale were the usual four: host Hannah Davis, fashion designer Christian Siriano, fashion critic Kelly Osbourne, and fashion journalist Aya Kanai. Actress Bella Thorne was the celebrity guest judge.
And the winner is:
Maya! Her eveningwear collection was inspired by the notion of a female warrior in a field of yellow flowers. Key features appearing in her looks were long, diaphanous capes; straps, belts, and harnesses; lots of black-and-white contrast; and a yellow floral textile that was not a favorite of the judges, but was impossible to replace at this late stage of the design process. The judges called her a genius, though Hannah and Christian had reservations about some of her looks. Everyone seemed to adore her lattice-work pants and see-through skirts worn over black briefs. This is a fashion trend that's been around for some time now, and looked a bit tired to my eye, but I was impressed overall by the cohesion of her collection. Like the judges, I found it difficult to believe that a 14-year-old could come up with these ideas, let alone fabricate them. Brava, Maya!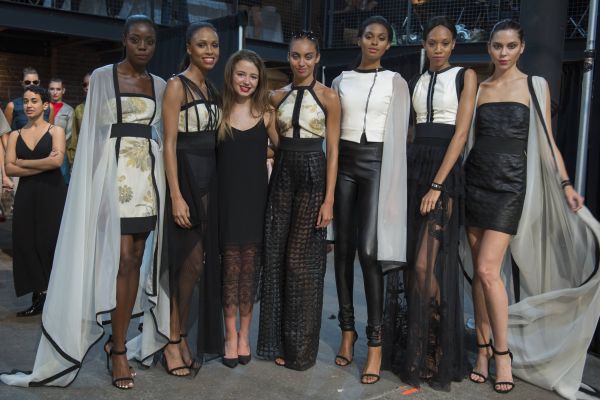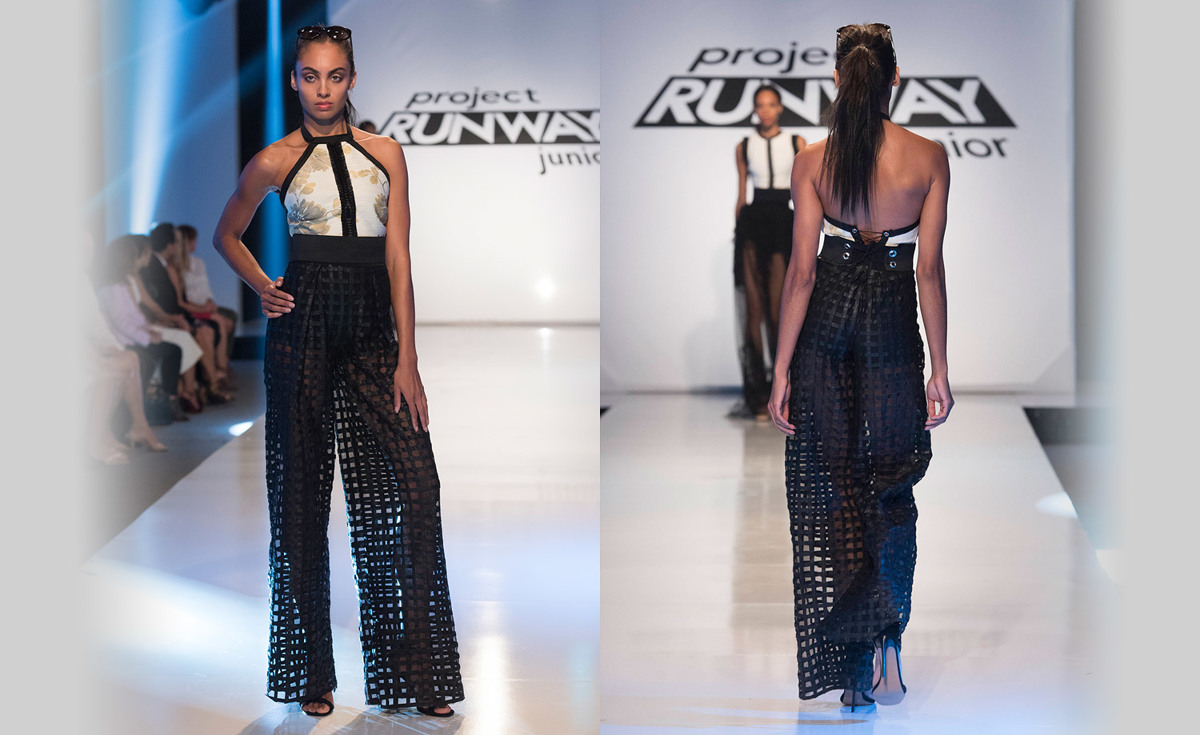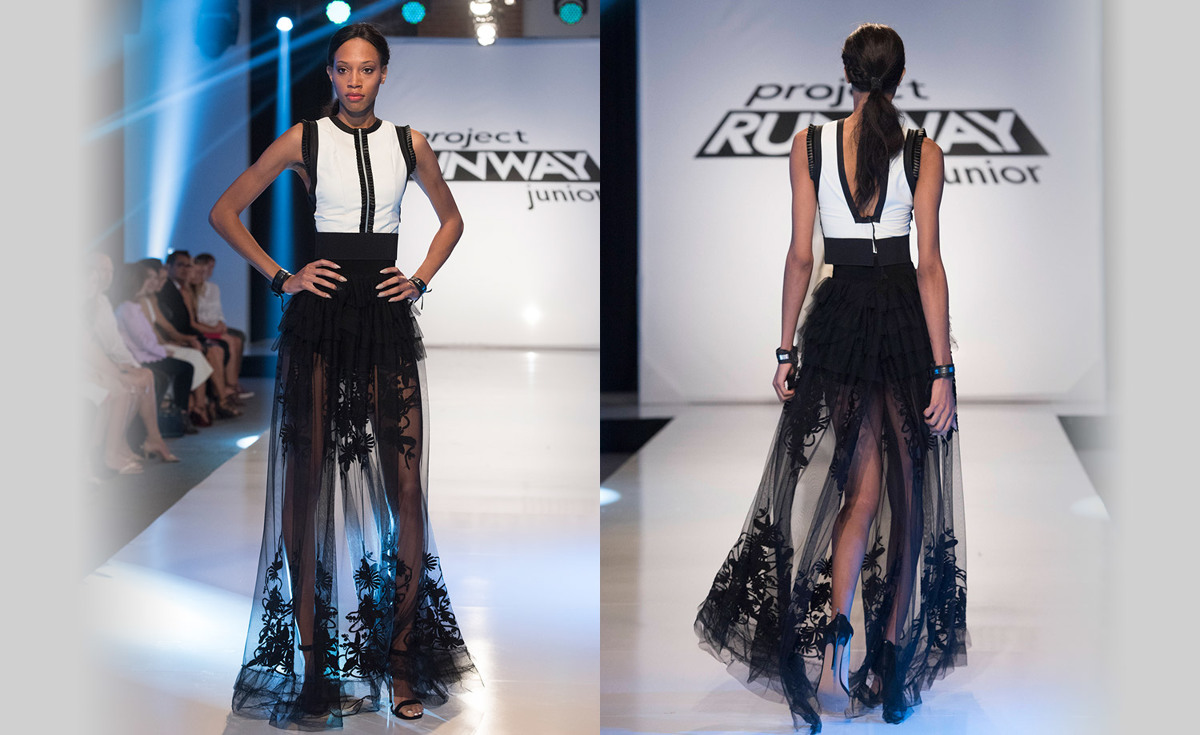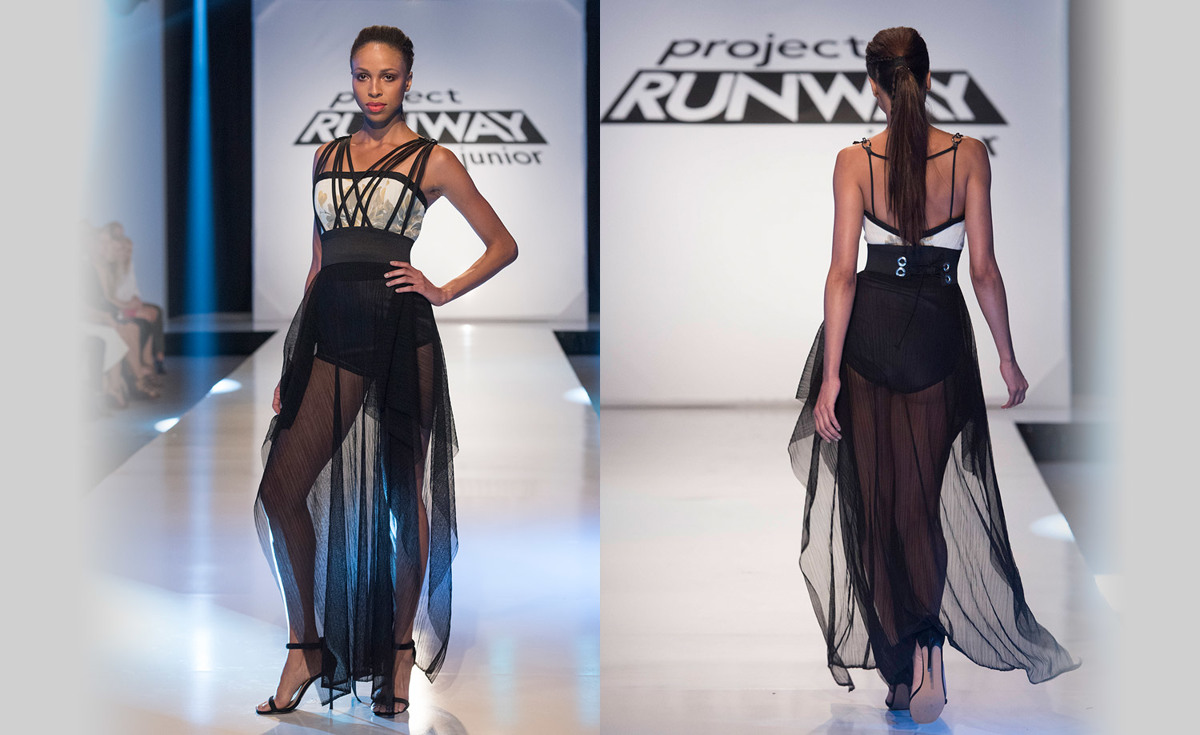 Runners up:
The judges dismissed Zachary first, then Peytie, and finally brought Samantha along with Maya for a final two. But I'm listing the runners up alphabetically, because a) I thought all four designers did an amazing job, and b) I disagreed with the order in which the designers were eliminated.
Peytie:
Peytie wanted to convey the idea of a woman (or "girl," as she called her ideal client) who travels and appreciates many cultures. Her collection, with its bold use of color, pattern, texture, and surface embellishment, was interesting, fun, sophisticated, rich, and showed range. Peytie was praised for her ability to create experimental looks that were wearable and gorgeous. I considered her Maya's strongest competitor and was surprised and disappointed she wasn't first runner-up. All season, she had a clear point of view, but consistently and successfully pushed her aesthetic. Each week, she surprised me with her solutions to the various challenges. I wonder if her chill, surfer-girl persona made the judges take her less seriously than they did her more intense peers. I know I thought her a bit of a lightweight in the first couple of weeks, but she completely won me over. She's got the vision, drive, and skills needed for a fabulous career.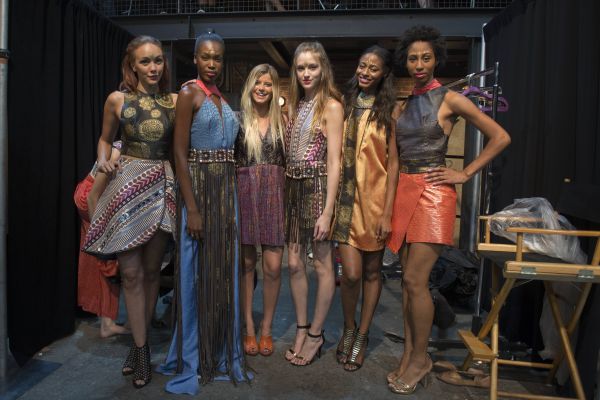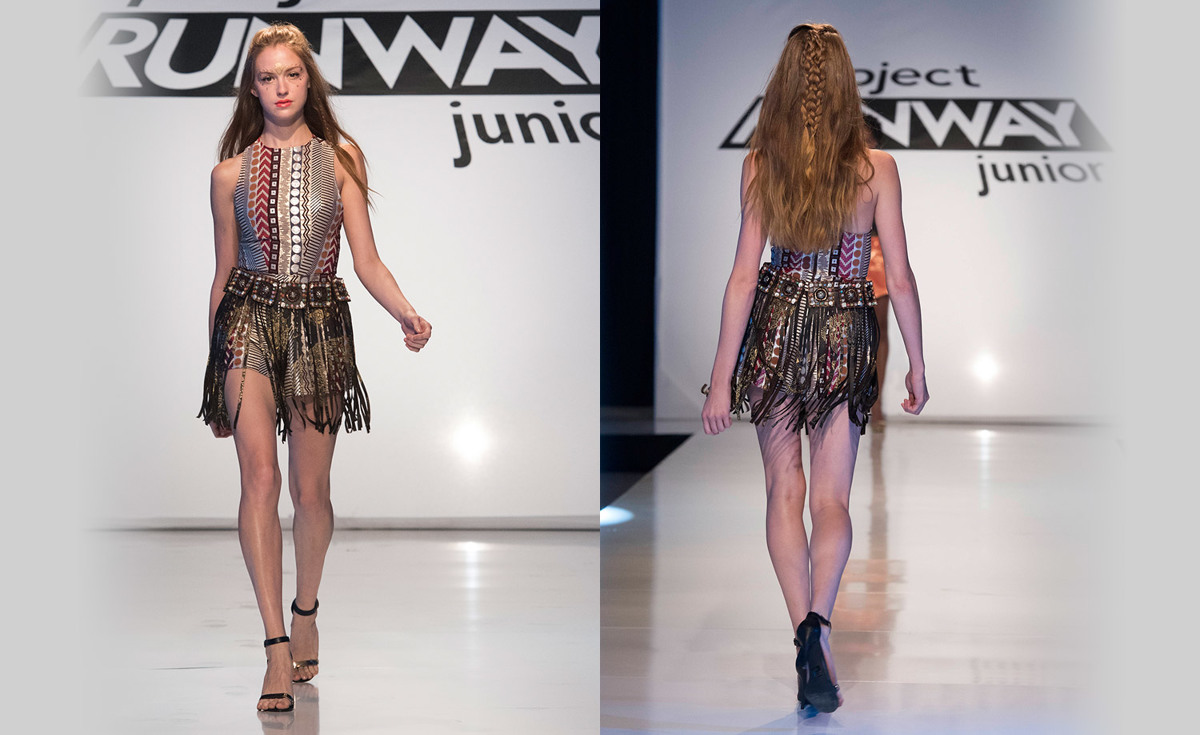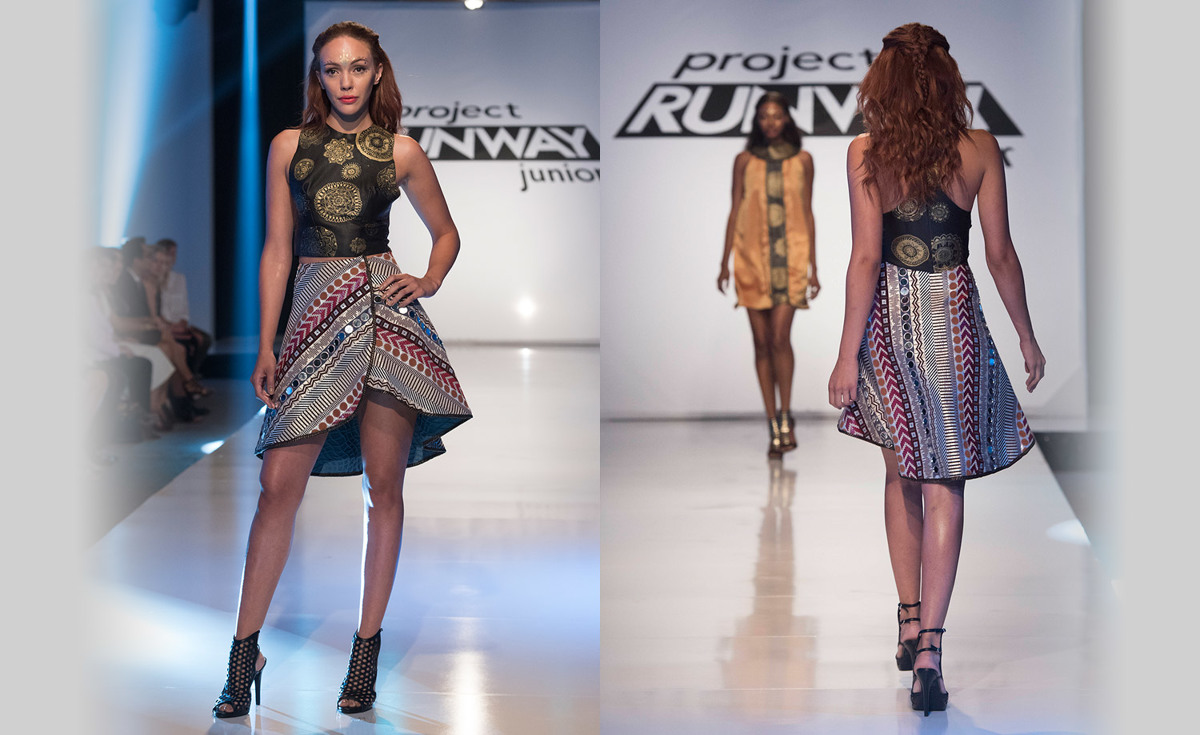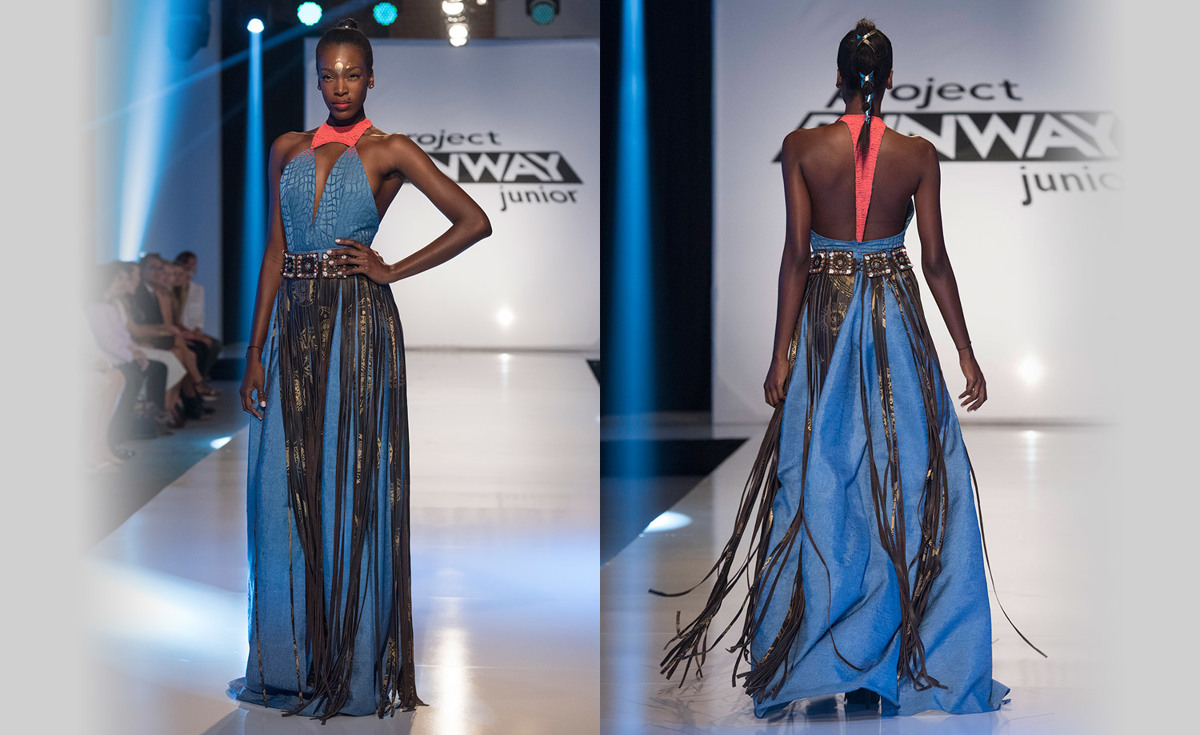 Samantha:
The judges have felt Samantha was the "cool girl" all season. Indeed, she seems to be the real thing. Her final collection was as cool as all her work over the past nine weeks. Her inspiration, tactical military uniforms, wasn't especially surprising, as she's been doing versions of combat-type apparel for weeks. Rendered in gray, peacock, and olive neoprene, her pieces were stiff, boxy, and covered in zippers and pockets. The judges noted that Samantha has shown the same jacket 10 times this season, and that the collection shouldn't be all about the pockets. Confusingly, they also lauded her "feminized" inspiration. The addition of one straight skirt and a plain shift dress were praised, but to me, she's a bit of a one-trick pony. While the other designers stretched themselves creatively, she mostly struggled with time management. She congratulated herself on how well her fittings went, but how difficult is it to fit oversized cargo shorts and life jackets? I think Samantha is an interesting and talented designer, but I would have placed her at the bottom of the final four.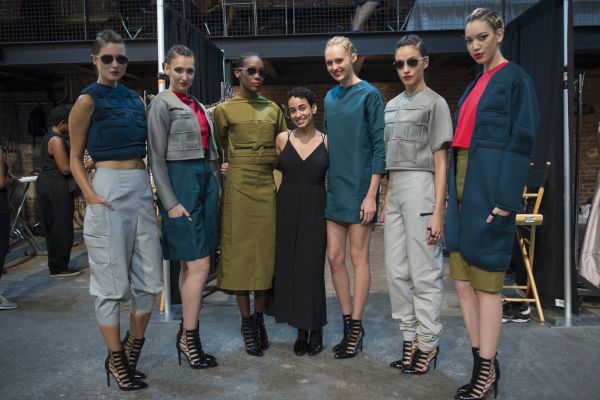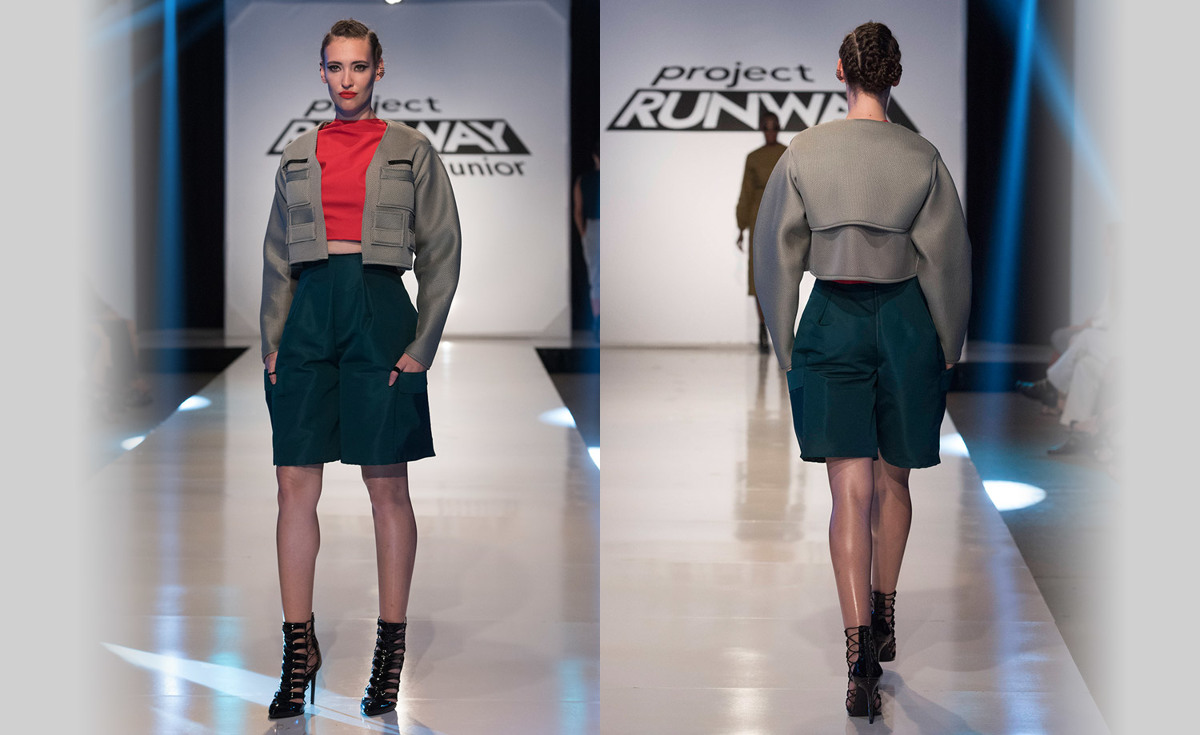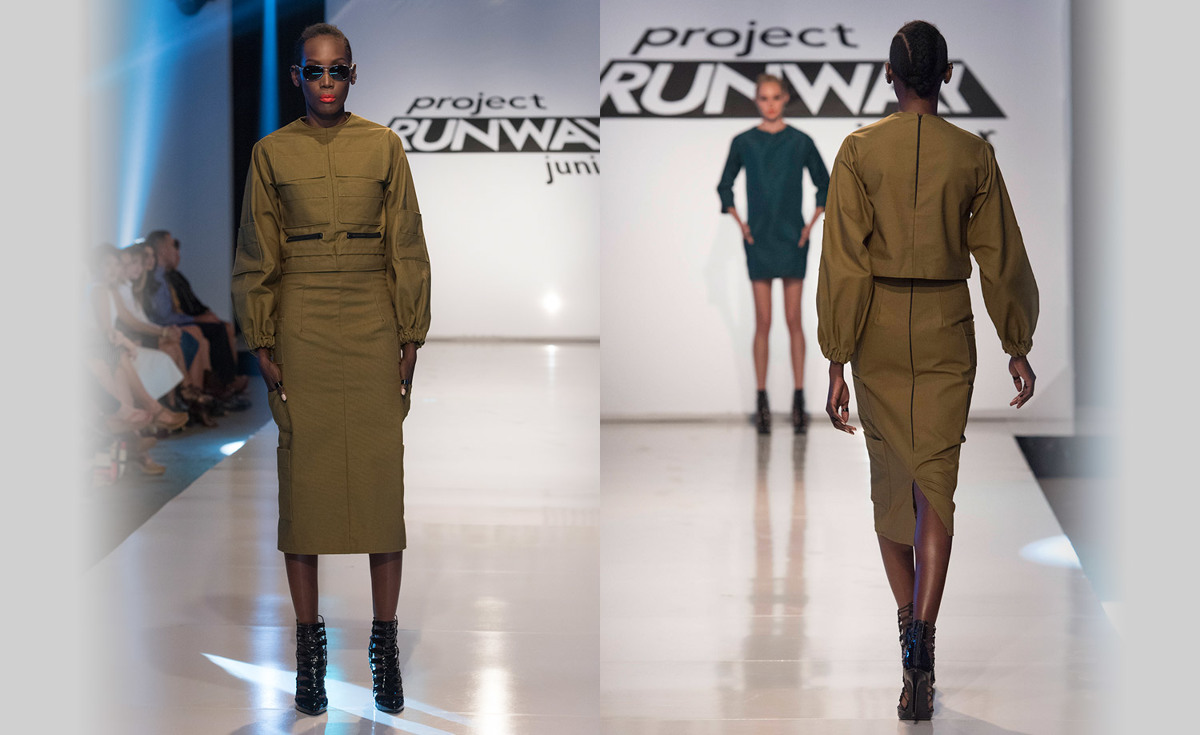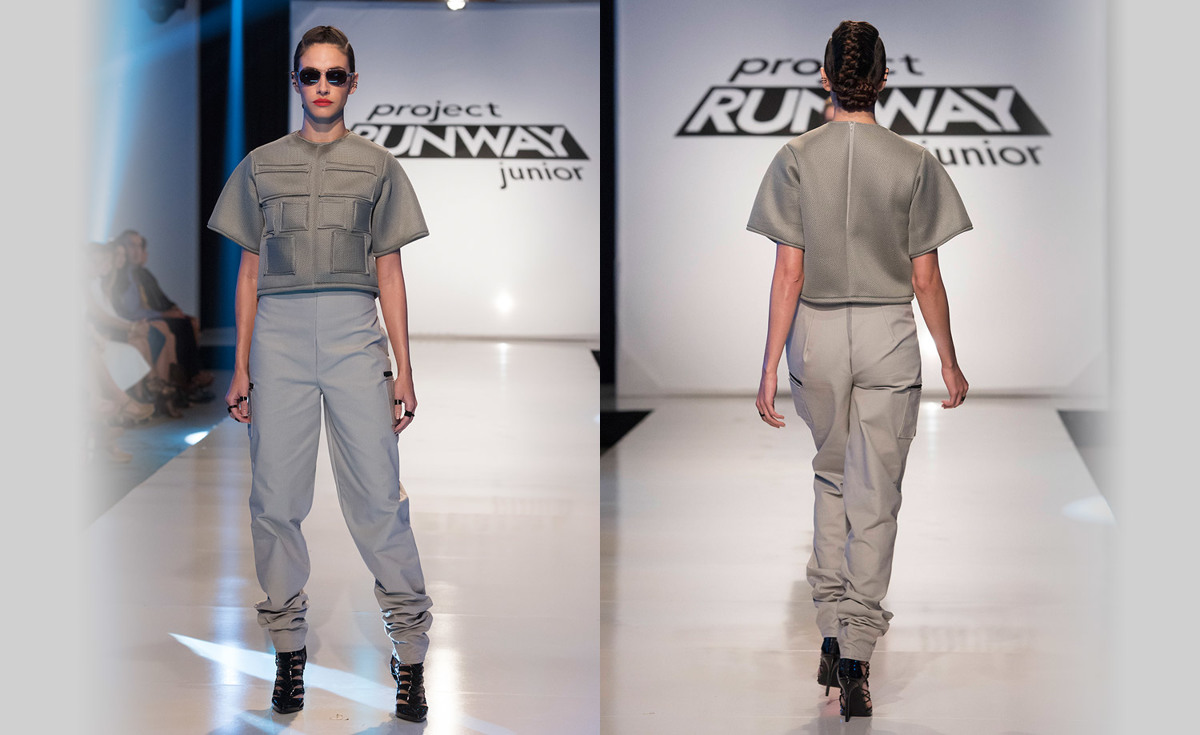 Zachary:
Zachary is funny, charming, intelligent, creative, skilled, and a treat to watch. All this, and he has a solid understanding of fashion history, a love of glamour and richness, and more self-awareness than a dozen average teenagers combined. With those attributes, he was bound to come up with with an elegant, sophisticated collection. I didn't love all of his pieces, and I agreed with Christian Siriano that the blush and mauve palette wasn't compelling. However, his aesthetic is strong, and he was more daring about trying new silhouettes than the other designers. I loved his variations on the peplum top worn with skinny pants, which resulted in looks that were reminiscent of 1950s hostess pajamas, but chicly updated. Another piece I thought worthy of mention was his blush dress with black tulle inserts at the skirt sides. This seemed like an intriguing, modern take on a Charles James gown. He's learning to "#beat back the prom," and that places his work in a sweet spot: I believe Zachary has great potential, and could end up designing showstopping special-occasion garments, or luxury daywear for high-fashion clients, or both.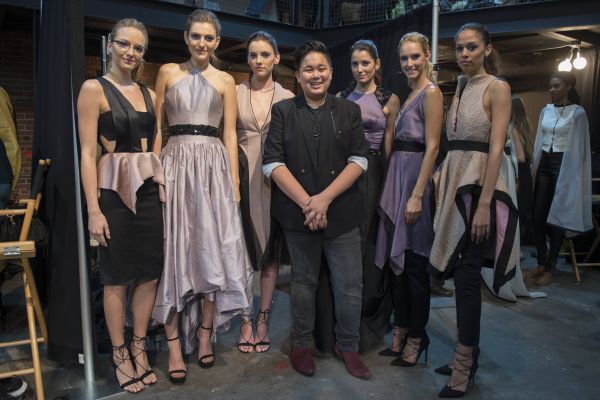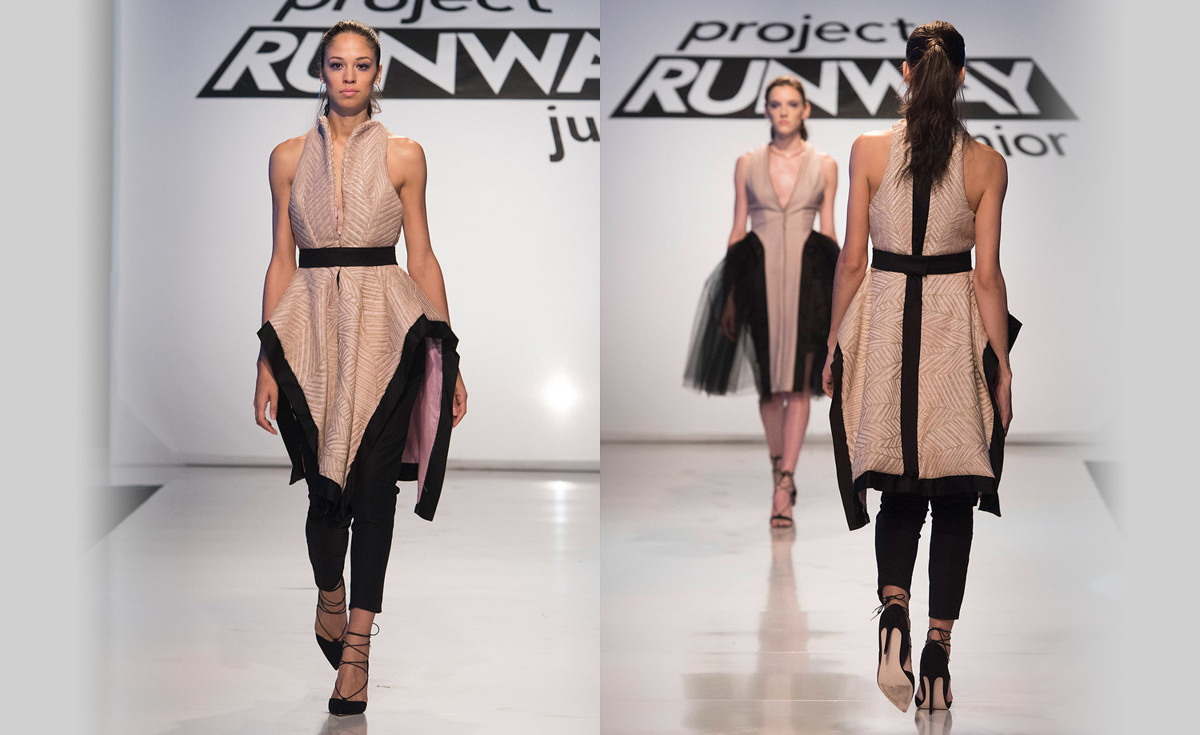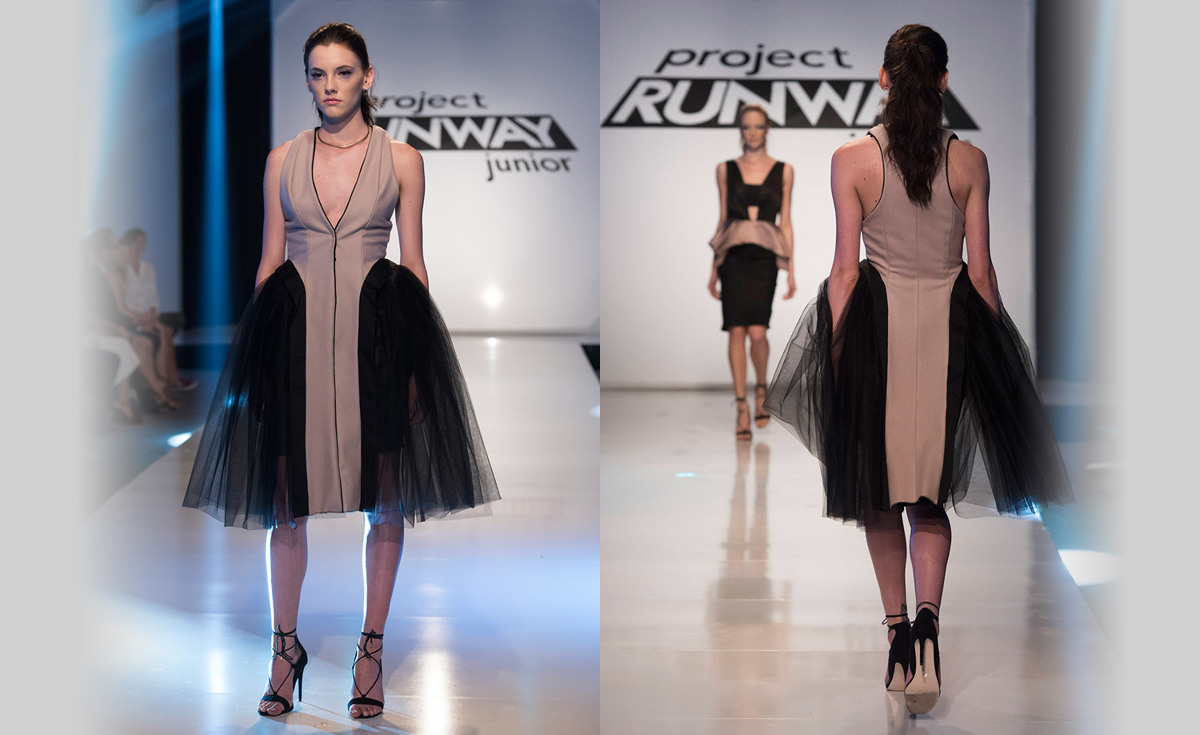 This has been one of my favorite seasons of Project Runway. The challenges weren't all that innovative, but the designers more than made up for it. I was unexpectedly inspired by these teens, who are creatively gifted, sure of themselves, and eager to keep learning. 
Did you enjoy the "junior" version of Project Runway? Did you agree with the judges' selection? Which designer(s) do you think has the most promising future?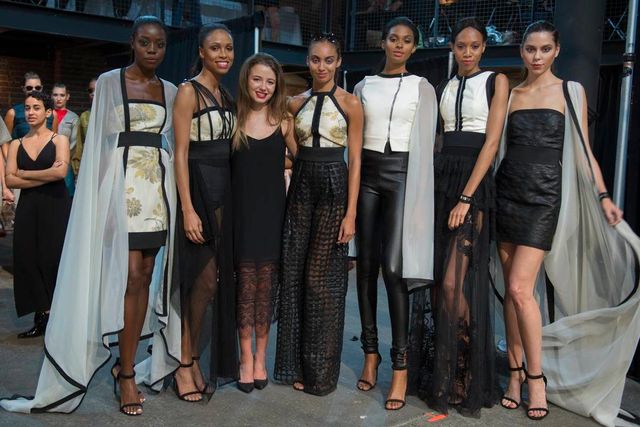 Maya's winning final collection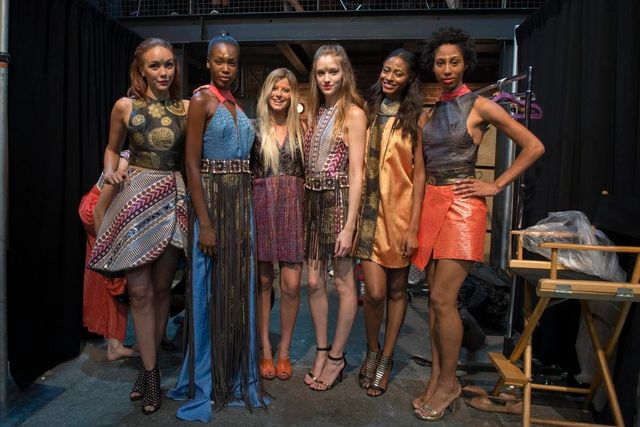 Peytie's final collection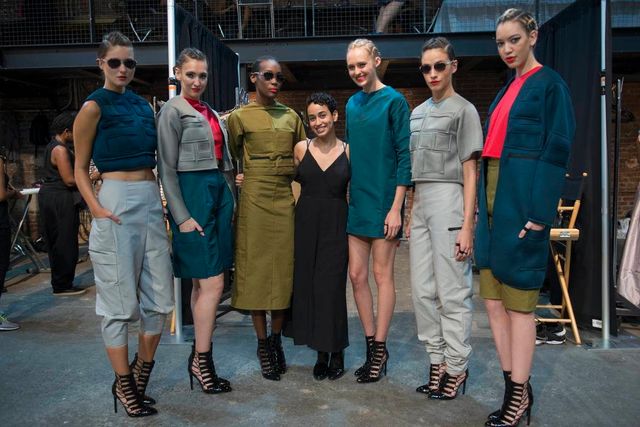 Samantha's final collection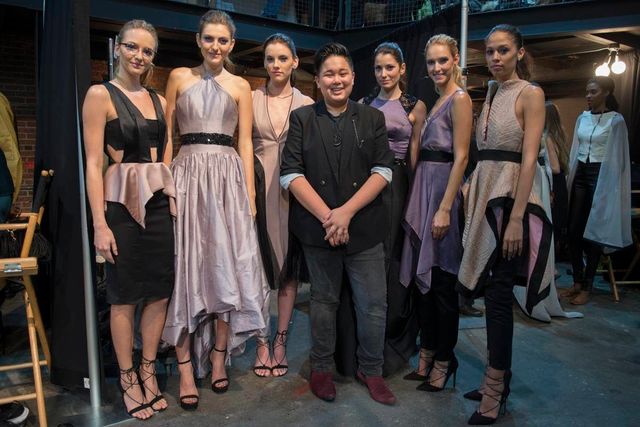 Zachary's final collection