Save the Date: Free Screening of "Men of the Cloth" with Q&A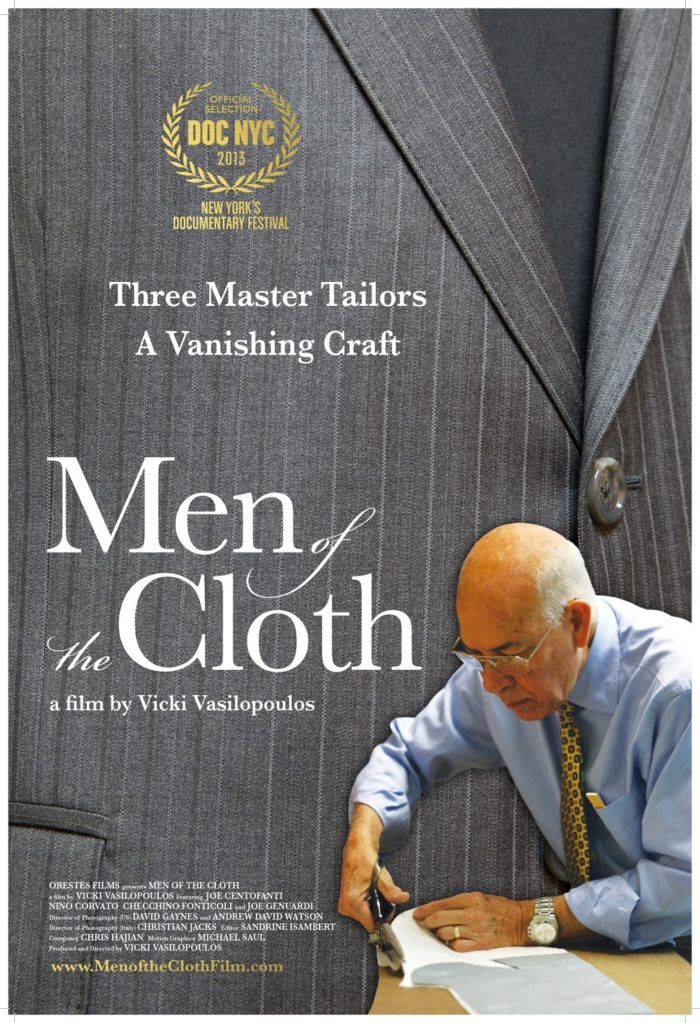 Men of the Cloth – Free New York City Screening
To tri-state Threads readers and fans: Don't miss a free screening of Men of the Cloth at 6:30 p.m, February 23, at the Fashion Institute of Technology Katie Murphy Amphitheater, 27th Street & 7th Avenue in Manhattan. Doors open at 6 p.m.
Q&A with Filmmaker Vicki Vasilopoulos; moderated by Kenneth D. King
The screening will be followed by a panel discussion with the film's producer and director, Vicki Vasilopoulos. Threads contributing editor, couturier, and FIT instructor Kenneth D. King will moderate the discussion. Special guests include master tailors Nino Corvato, Joseph Genuardi of Martin Greenfield Clothiers, and Rory Duffy of Handcraft Tailor; FIT alum and patternmaker Obadiah Mazo; and menswear blogger George Hahn.
Open seating for the screening and panel discussion is limited. Please RSVP to [email protected].