Project Runway All Stars: Season 5, Episode 4 – "Fashion 911"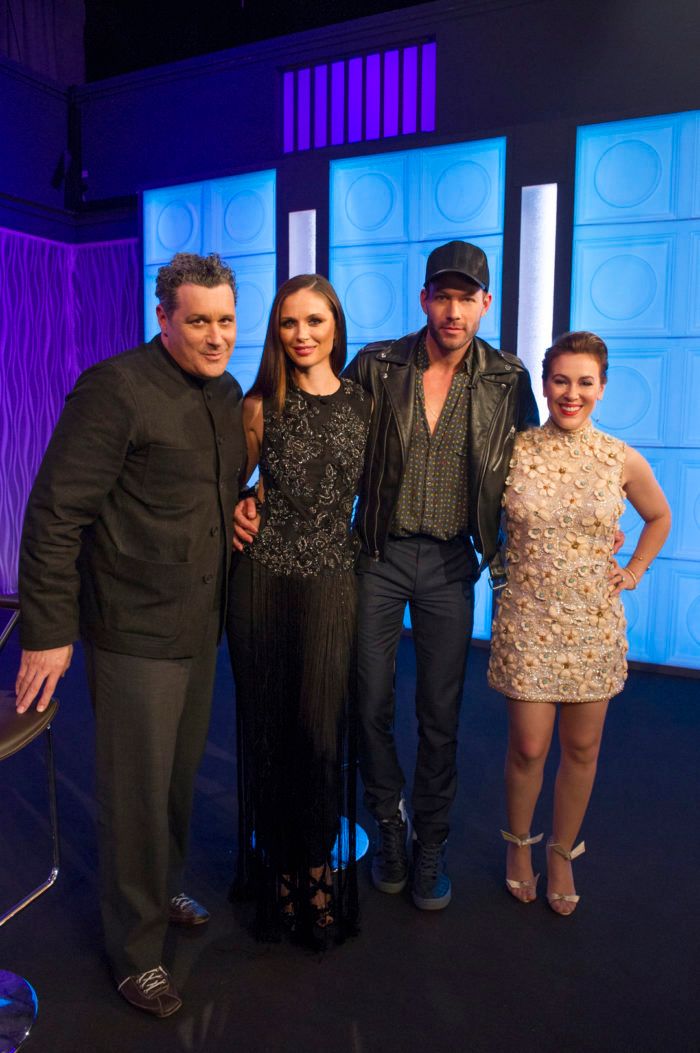 This week, the remaining 11 contestants met with host Alyssa Milano and numerous members of New York City's emergency services at a decommissioned firehouse, now owned by Downtown Community Television Center (DCTV). DCTV is the largest free art training school for New York City's at-risk youth. It allows them to have a creative outlet for the issues they face in their communities.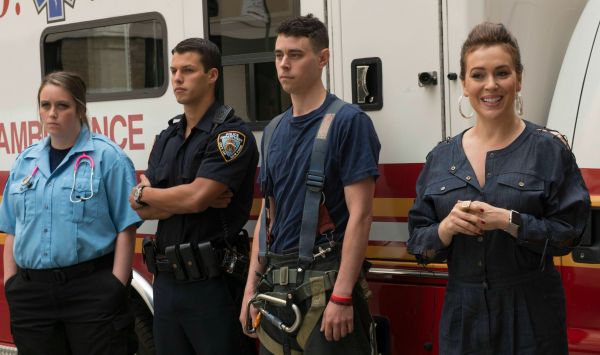 Much to the designers' dismay, this week's challenge was the unconventional materials challenge. Alyssa tasked them with creating a "high-end, runway look" using only items that the emergency service workers use every day. The bigger challenge was that they had only five minutes to collect their materials and one day to finish their designs.
In the workroom, judge and mentor Zanna Roberts Rassi did not have many critiques for the contestants until she got to Stella. The designer's jacket, made from oxygen tubes, still looked like oxygen tubes. She hadn't transformed the materials or made what Alyssa referred to earlier as "credible fashion." Zanna discouraged the design and reminded Stella it was not an art challenge; when Stella inquired what she should do with the tubes, Zanna instructed her to "make them magical." Fellow contestant Sam speculated that Stella was just getting her ticket home.
The Winner: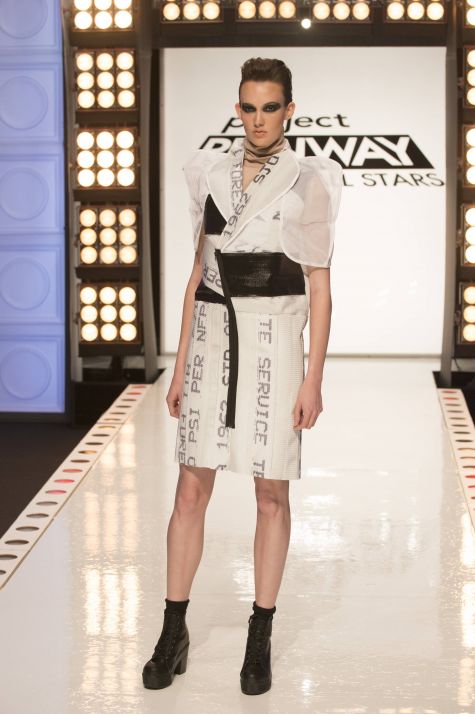 Sam's design lacked a "wow" factor. The idea was good, but the jacket's structure fell flat for me and it made the model's proportions look odd. Sam crafted a body-con dress from gauze that was much more flattering. I think that truly impressed the judges, especially because he made something so nicely constructed in such a short time.
The Loser: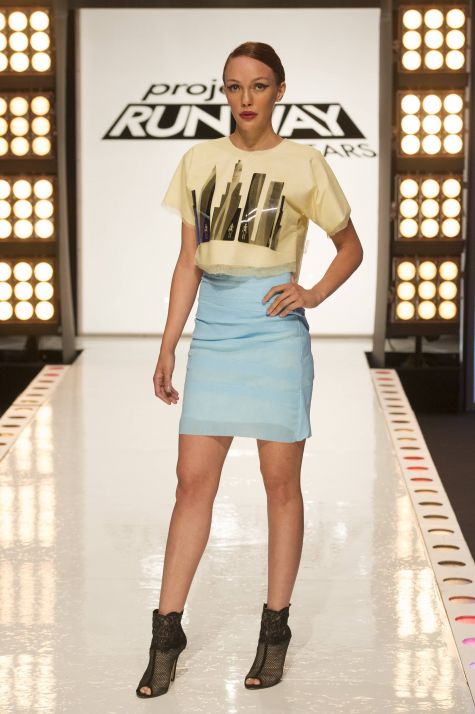 Stella had a hard time with this challenge. As Sam repeatedly noted: "Stubborn people do not do well in unconventional challenges." Stella, unfortunately, fell into that category. She was stuck on her breathing-tube jacket and was blind to anything else she could have done to make her design interesting. Though this design was not bad, per se, it did not look high-end. As the judges pointed out, Stella's outfit looked Forever 21-esque. The New York City skyline motif in the center of the top was praised by Alyssa, but Stella's excuses were not. Stella blamed Zanna for her design being rushed. In judge Isaac Mizrahi's words, "there is nothing less chic than an excuse." 

The Top Two: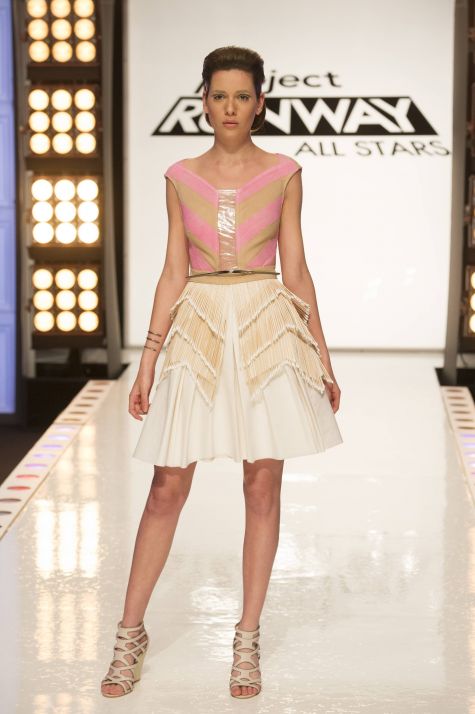 Valerie has impressed me this season. In the last two episodes, she has made some nice-looking dresses. This design is no exception. When I saw her pick up the cotton swabs and begin to glue them to the dress, I couldn't help cringing, but the fringe effect she created ended up coming out beautifully. Her design stood apart from the others, and I was disappointed that she didn't win this challenge.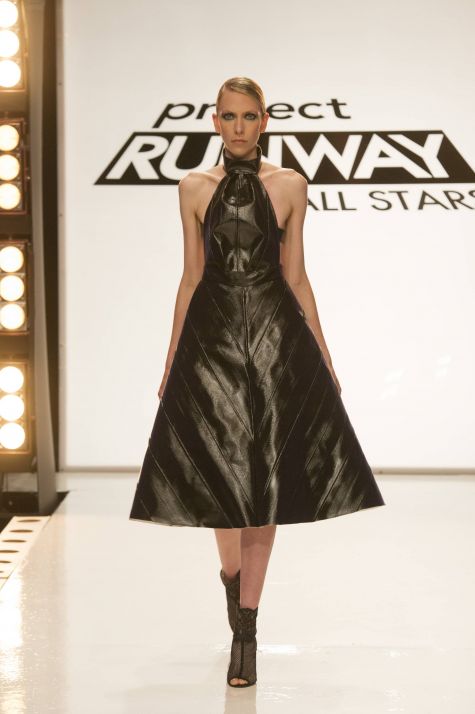 Ken's dress was heavily praised by the judges. It seemed to be their favorite, so it was surprising that they didn't name him the winner. His idea to turn a fire hose inside out made the material look like patent leather. Stylist and guest judge Johnny Wujek even said that, with a few tweaks to the bodice, he would send one of his clients down the red carpet in a second.

The Bottom Two: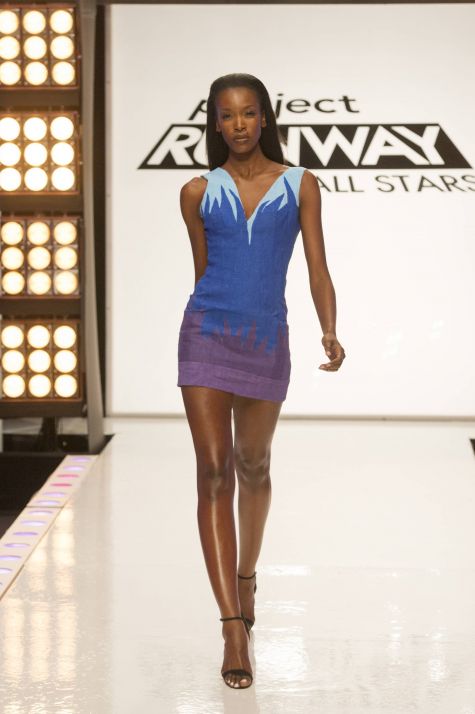 Alexander made the choice nearly at the last minute to be risky by cutting his dress shorter. That decision is what landed him in the bottom. Judge Isaac Mizrahi said the length made it "vulgar." If he left it the original length, I don't know if he would have been in the top, but I don't think he would have been in the bottom two. After the breathtaking tulle dress he made last week, the gauze dress seemed too simple.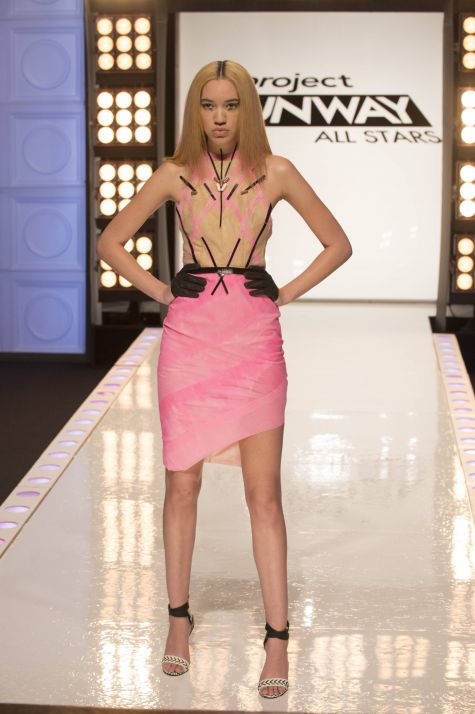 Asha compared her dress to something she could see an edgy version of Barbie wearing. The skirt was her downfall in this case: Its asymmetrical hemline won no fans on the judges' panel. However, considering that Asha used only X-rays, pills, and gauze, she did a great job.
The Remaining Contestants: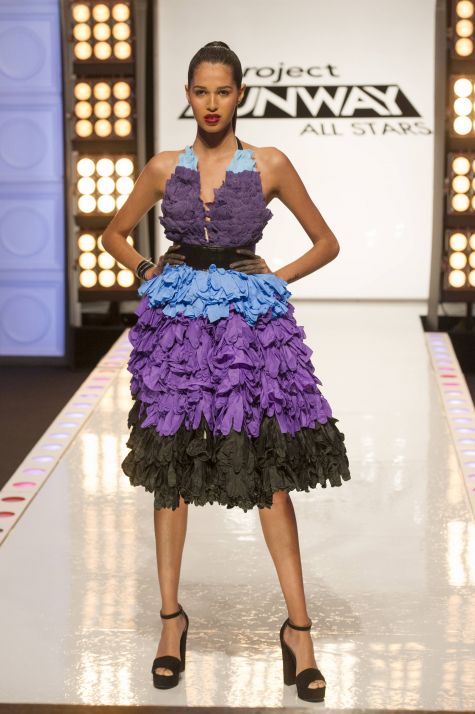 Kini's design was made from blue, purple, and black rubber gloves. The belt was made from an inside-out fire hose. His dress was a creative idea, and he was the only one to use gloves. Unfortunately, it was not the most high-end looking, which is probably why he wasn't in the top.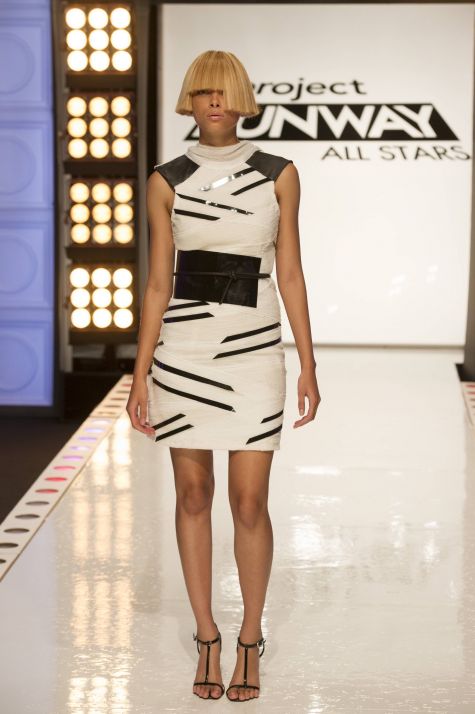 Emily's well-executed dress was very pretty and looked like something someone could find in the store. Though made of gauze and X-ray scraps, it seemed fairly basic and judged as not fashion-forward.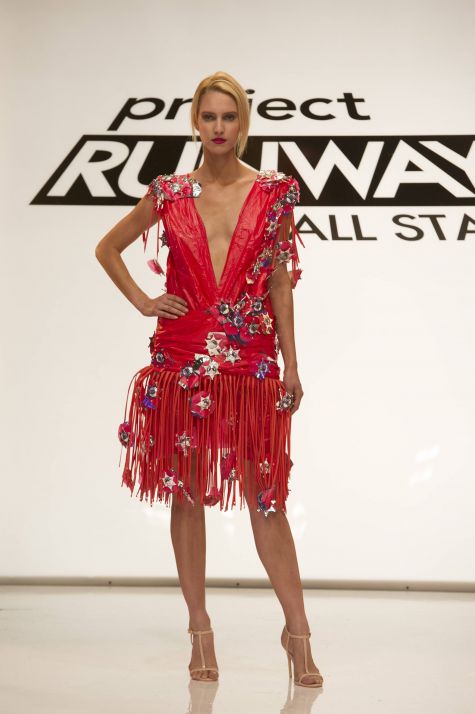 For a design made from gauze, catheters, and badges, Mitchell's dress was very creative–a quality the judges appreciated. The dress shape was not flattering, though, and may be why he was just safe. While his model was going down the runway, he noted accurately that his dress was the only one that had movement That set it apart from the other contestants' designs.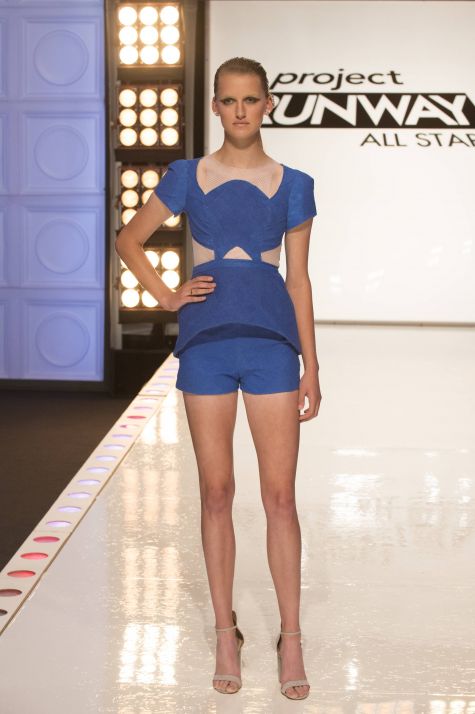 Layana's two-piece design was adorable. Although fairly low-key, it was unique and stood out from the other designs. It appears to be well-constructed and not made from leftover medical supplies. Layana did a good job with this challenge, and I'm excited to see what she cooks up in weeks to come.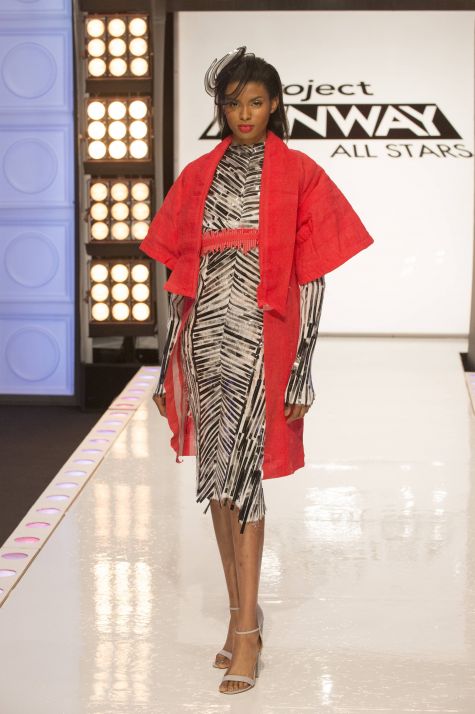 Dom's dress and coat ensemble was amazing, but even more amazing was that she was not in the top three. In my opinion, this design was innovative and interesting. The time Dom spent cutting the X-ray pieces to look like sequins is mind-boggling to me. The pop of color was wonderful and made it a truly beautiful design.
Do you think Stella deserved to lose this challenge? Let us know in the comment section below! As always, we love hearing from our Threads readers. For more Project Runway All Stars, tune in every Thursday at 9/8 central time to Lifetime .
From left, judges Isaac Mizrahi, Georgina Chapman, guest judge Johnny Wujek, and host Alyssa Milano.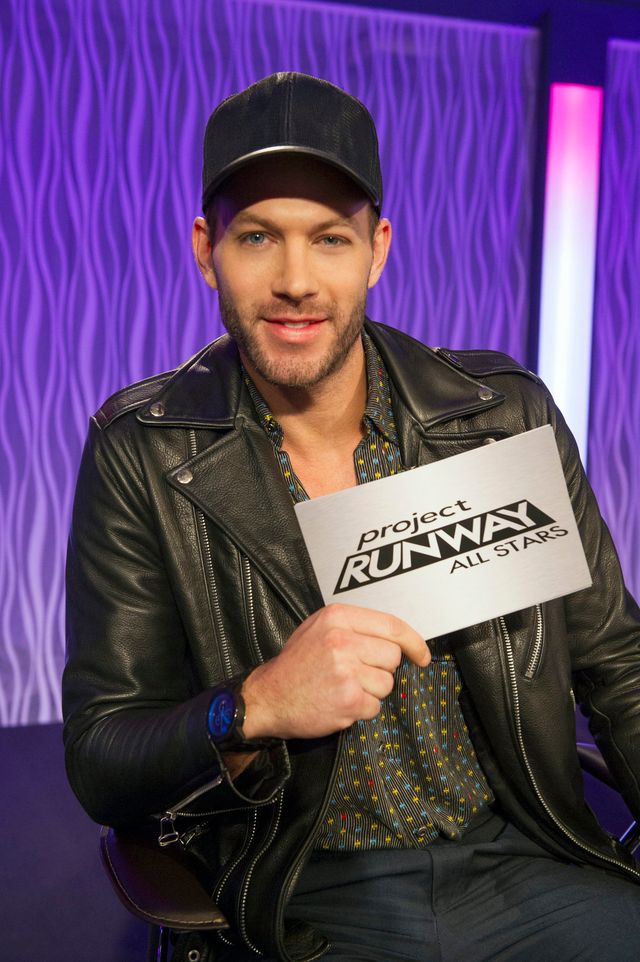 This week's guest judge was celebrity stylist Johnny Wujek.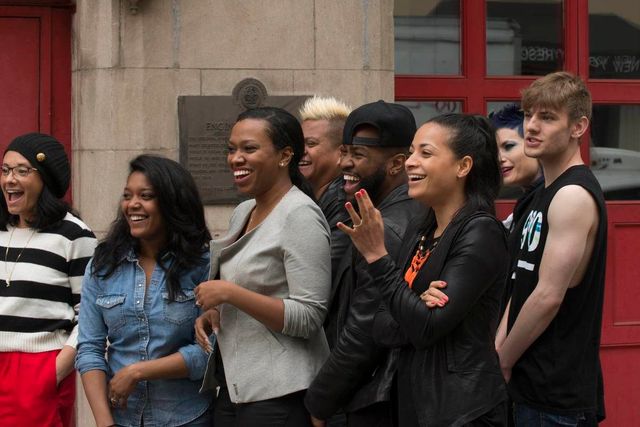 The contestants learn about this week's challenge.