Fairy-tale Fashion at FIT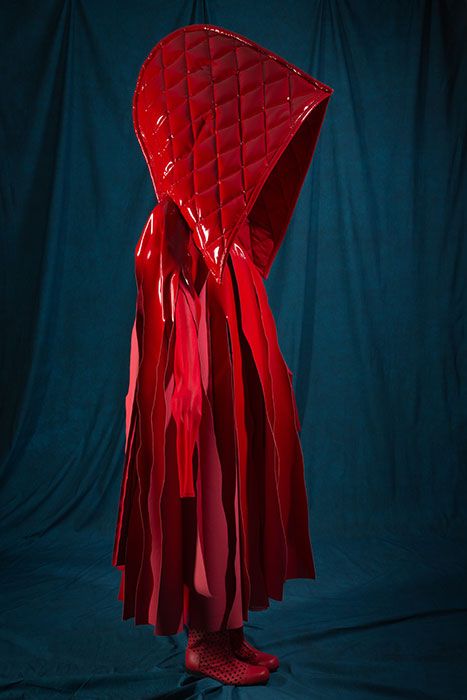 Fashion is all about imagination, so it was only a matter of time before someone made the link between fairy tales and garment design. At the Museum at FIT (Fashion Institute of Technology) in New York, curator Colleen Hill has brought together an evocative exhibition of high-fashion looks that illustrate classic stories of beauties, beasts, wicked witches, princesses, romance, magic, transformation–all the tropes we adored in childhood fiction.
At FIT, you'll find spectacular garments, old and new, arranged to illustrate tales such as Little Red Riding Hood, The Sleeping Beauty, Rapunzel, The Little Mermaid, and more. These displays will engage your sense of fantasy and your love of couture.
The exhibition runs through April 16, 2016, but if you can't get to New York to see it in person, you can explore it in detail online on the exhibit's official page. Indulge your inner princess (or evil stepmother), without the risk of getting lost in the woods.