Notions: Easy Hem Measuring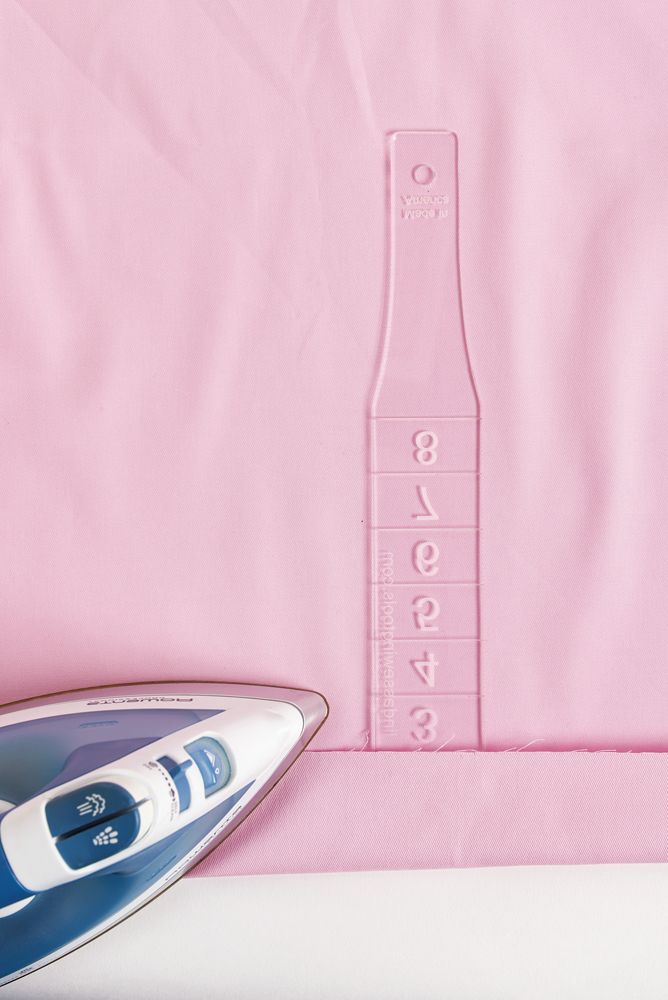 This was originally featured in the Notions department of Threads #185 (June/July 2016).
Made from clear acrylic, the hand-held Hemming Tool is designed to make it easy to accurately mark hems on home décor and other large items. Its laser-cut hem-depth markings, in 1-inch increments up to 8 inches, are in a large, easily readable font. The tool's sturdy, 5-inch-long handle is easy to grip while maneuvering around fabric.
Available from LindasSewingTools.com for $19.99.