Notions: Roll to Measure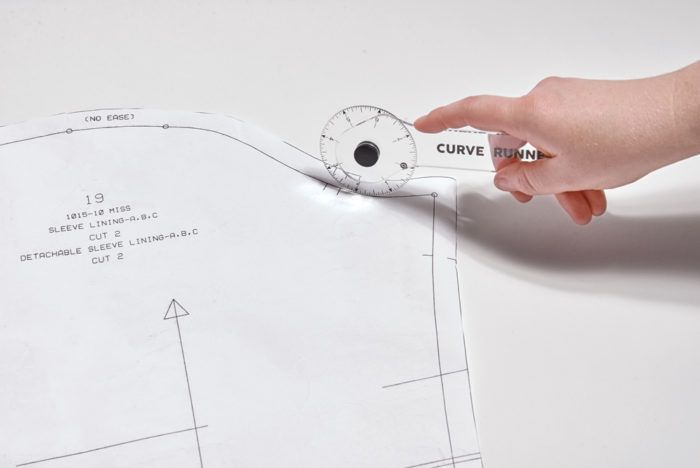 This was originally featured in the Notions department of Threads #185 (June/July 2016).
The Curve Runner from SACurve is an innovative solution for measuring curves or any line. It's a rolling ruler made from clear acrylic, so you can see through its measuring wheel for accuracy. The handle is 1/8 inch thick, making it easy to grip and comfortable to use. The wheel is 1/16-inch thick for precision measuring. Just place the wheel's 0 marking at the beginning of the line or curve you wish to measure and roll it along the line. The Curve Runner has measurements marked to the sixteenth of an inch or to the millimeter, and it comes in four circumferences: 8-inch, 20-centimeter, 12-inch, and 30-centimeter.
Available from Etsy.com/shop/SACurve for $16.99 to $19.99.