Notions: Sew Cute Summer Shoes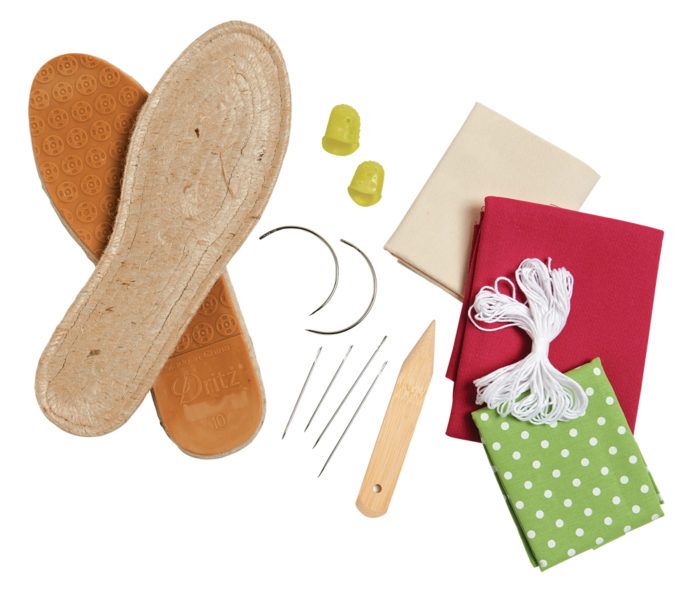 This was originally featured in the Notions department of Threads #185 (June/July 2016).
If you've ever wanted to try making your own shoes, the Dritz DIY Espadrilles collection offers all the components needed to sew custom rope-soled shoes. Components and tools are sold individually. A pair of soles, a selection of 23 fashion fabrics, 11 lining fabrics, and seven colorful stitching yarns, as well as the tools and instructions to complete a pair of espadrilles, make up the collection. Soles come in adult, children's, and toddler sizes. 
Visit Dritz.com to browse the collection.