Pattern Review: McCall's 7254 Jackets and Vests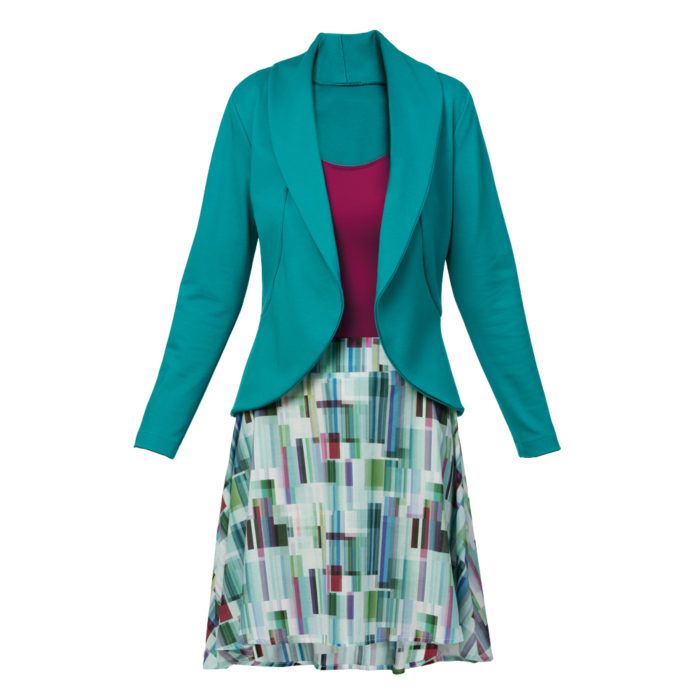 This review was originally featured in Threads #185 (June/July 2016).
McCall's 7254, jackets and vests
When is a jacket as comfortable as a cardigan? When it is designed for knits only. This pattern for casual jackets and vests offers five views with length and sleeve options. One view is a waist-length bolero with a curved hemline. The other four views have a self-lined band in one of two widths, and are long sleeved or sleeveless. The band forms a shawl collar and a peplumlike border that wraps around the back. The band width brings the center-back length to the upper thigh, or to the lower hip. The styles are close-fitting, especially through the armhole and sleeve, so use knits with a good amount of stretch. Our tester suggests maintaining stretch when hemming the sleeve; otherwise the hand might not fit through. The bands are fully interfaced, so keep in mind the bulk of seam allowances and interfacing, and choose lightweight knits. Alternatively, if using a thicker knit that is attractive on both sides, eliminate the facings and bind the band's edge. Make these jackets or vests in a single fabric, or mix textiles for a color-blocked effect.
(Sized Misses' XS-XL [4-22] for busts 29.5-44 in.)
Style Tip: This is a great design to showcase a one-of-a-kind closure.
-Tested by Gayle Moline, Manson, Iowa
Have you made this pattern? If so, be sure to share pictures in our Readers Closet gallery.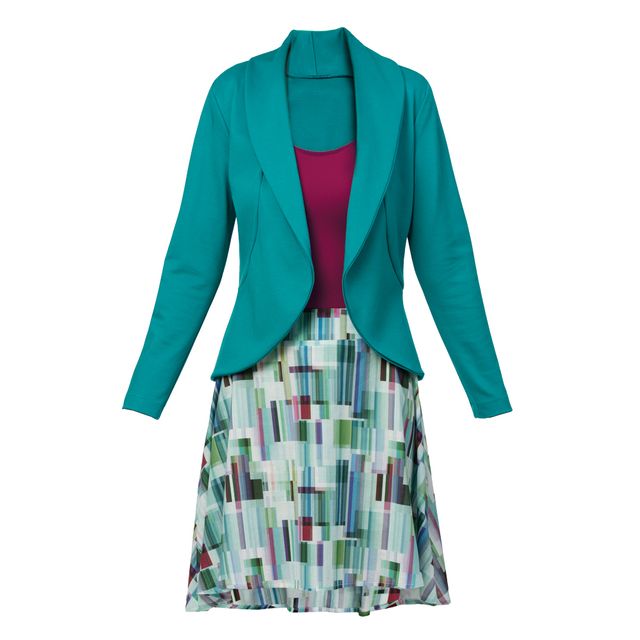 Style Tip: This is a great design to showcase a one-of-a-kind closure.