Designer Secrets: Off-Seam Insertion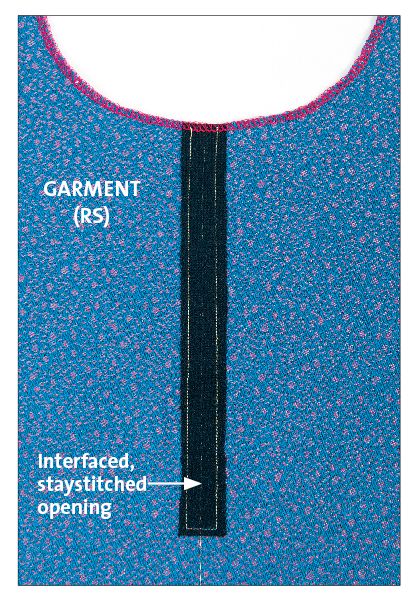 Zipper installation can be tricky, especially with no seam to work with. In this Web Extra from "Exposed Zipper" by Jacque Goldsmith, SewStylish Spring Fashion 2015, we show you how to create an opening for an exposed zipper even in the absence of a seamline. Don't miss any of the 2015 spring trends and techniques by ordering a copy or purchasing the tablet edition.

More on Zippers:

• 8 Zipper Installation Techniques
• Lapped Zippers Rule
• A Handpicked Zipper is Worth the Effort
• Move a Zipper's Location

Use this method to create and prepare an opening for an exposed zipper anywhere on a design where there is no seamline, such as at a neckline. The measurements given here are for a no. 3 zipper.
1. Mark the position of the desired opening. Make marks at the opening's top and bottom on the garment's wrong side. Sew basting stitches along the marked line.
2. Cut one strip of lightweight fusible interfacing 3⁄4 inch wide and 1⁄4 inch longer than the opening. Center the interfacing over the basted line on the garment's right side. Fuse the interfacing to the fabric.
3. Staystitch 1⁄4 inch on each side of the basted opening. Begin at the opening's top, pivot and stitch 1⁄2 inch across the basting line at the bottom of the opening, pivot again, and continue stitching up the opposite side.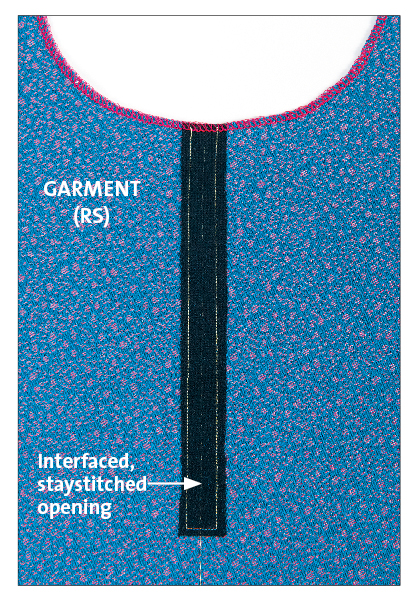 4. Cut between the staystitching, following the basting stitches on the garment's wrong side. Stop 1⁄2 inch from the bottom. Clip diagonally into the bottom corners to the staystitching.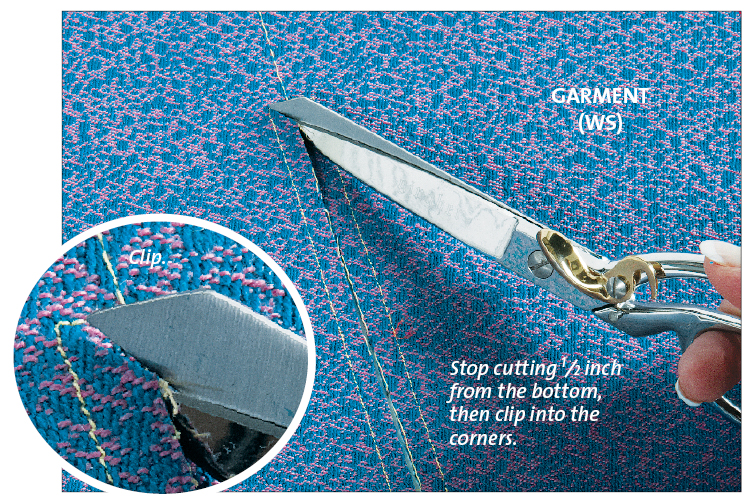 5. Press the cut edges to the garment's right side along the staystitching. Press the triangle at the opening's bottom to the right side. The mitered zipper opening is ready for zipper installation.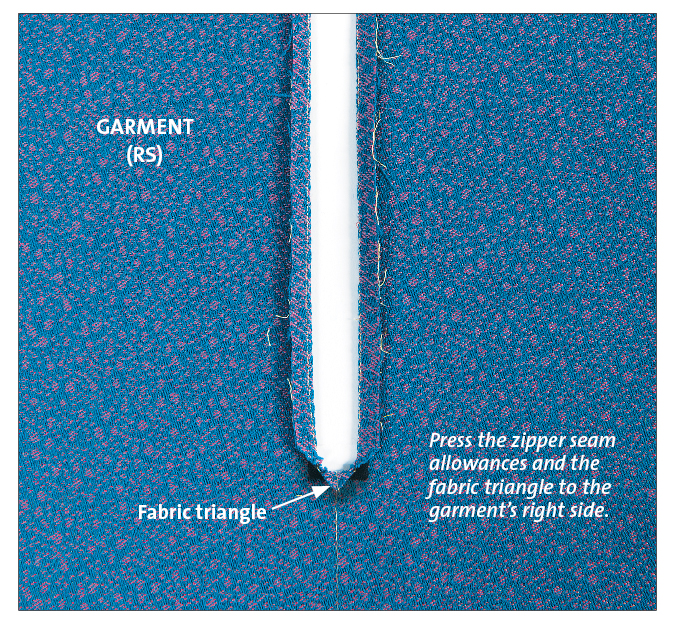 Will you try this technique? What is your favorite method for installing an exposed zipper?