Notions: Foldaway Rulers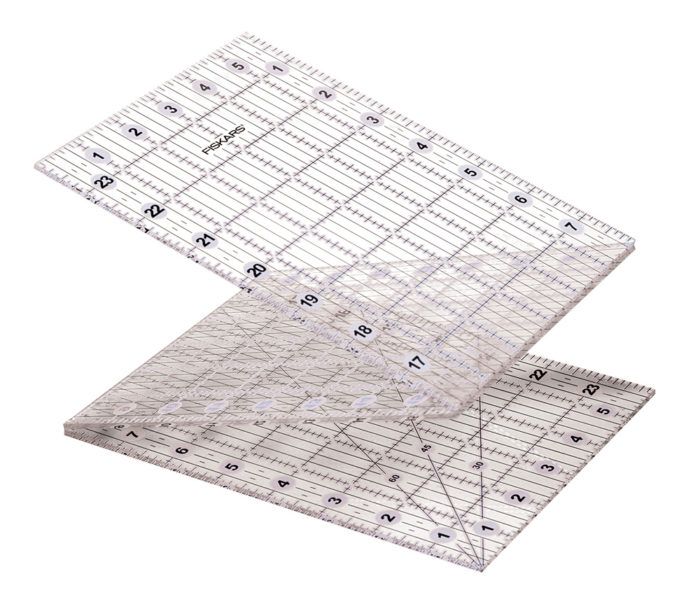 This was originally featured in the Notions department of Threads #186 (August/September 2016).
Clear plastic Folding Rulers by Fiskars come in two sizes and are designed to help maximize storage space. Made from 3-mm-thick clear acrylic, the rulers have precise line intersections and two-tone markings for improved visibility. The 8-inch-square ruler folds diagonally into a triangle. The 6-inch-wide by 24-inch-long ruler (shown) has 30-, 45-, and 60-degree-angle lines. It folds along two "hinges" to a 6-inch-by-8-inch size.