Notions: Sticky Measuring Tape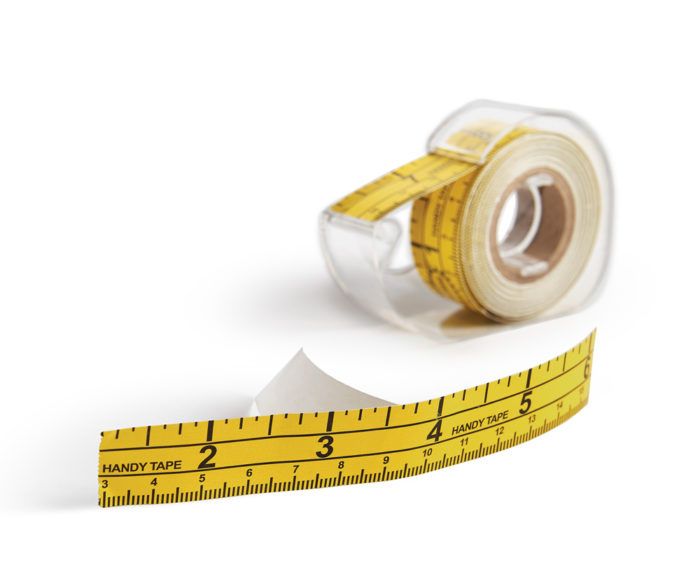 This was originally featured in the Notions department of Threads #186 (August/September 2016).
The Colonial Needle Company's Handy Tape II is a self-adhesive, repositionable measuring and marking tool designed to make measuring easier in situations where two hands aren't enough. The film-backed tape is printed with inch, centimeter, and millimeter markings in a 12-inch repeat on a 25-foot-long roll. A 1/4-inch-wide guideline is printed along one edge of the 3/4-inch-wide tape, to assist in marking and measuring hems and seam allowances. The tape also is ideal for measuring odd-shaped objects.
Available from Amazon.