Pattern Roundup: Fall 2016 Ponchos, Wraps, and Capes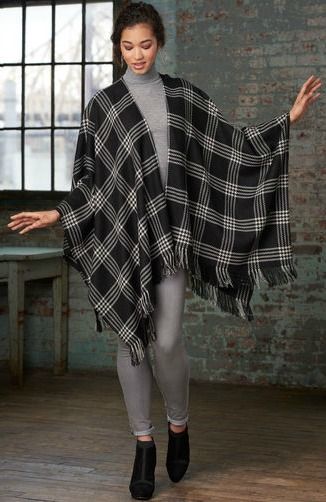 Jump-start your fall sewing with the latest patterns from Vogue and Simplicity. This autumn, the focus is on ponchos, wraps, and capes.
Poncho, Cape, and Wrap Patterns:
Simplicity's Fall 2016 pattern book notes that ponchos, capes, and wraps are the go-to accessory to usher in the cooler weather, whether one of these garments is the centerpiece of your ensemble or an add-on.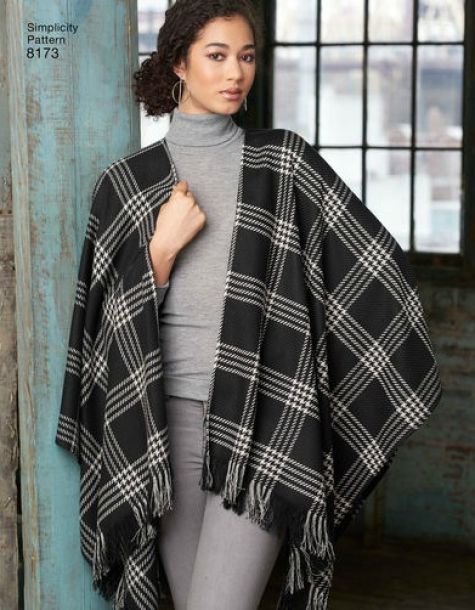 Simplicity 8173

This poncho wrap is easy to make and features fringe along the bottom hem. This design is flattering on all body types.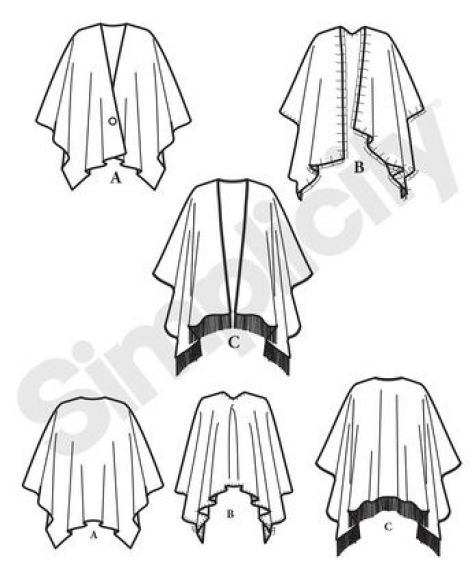 Suggested fabrics for the Design C pattern include linen types and wool types. For designs A and B, Simplicity suggests double-faced fleece, sherpa suede, fleece, and ponte.
Vogue's Fall 2016 collection features an abundance of gorgeous designs that are perfect for autumn weather. These patterns work for dressing casual or dressing up.
Vogue 9140

A Marcy Tilton design, this jacket has a loose-fitting style with overlapping front and wide collar that extends into a hood. It also features slanted welt pockets.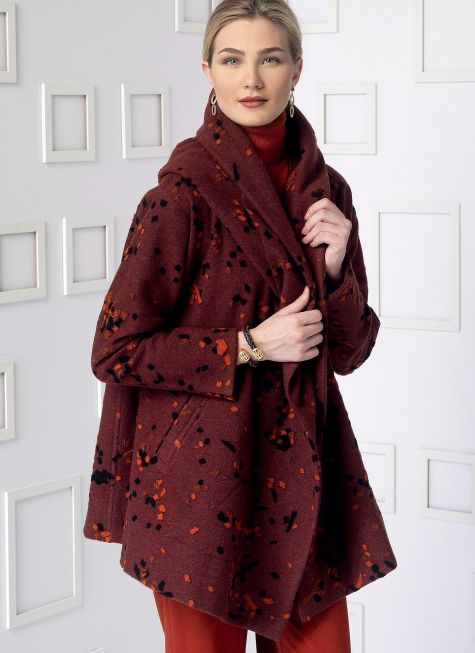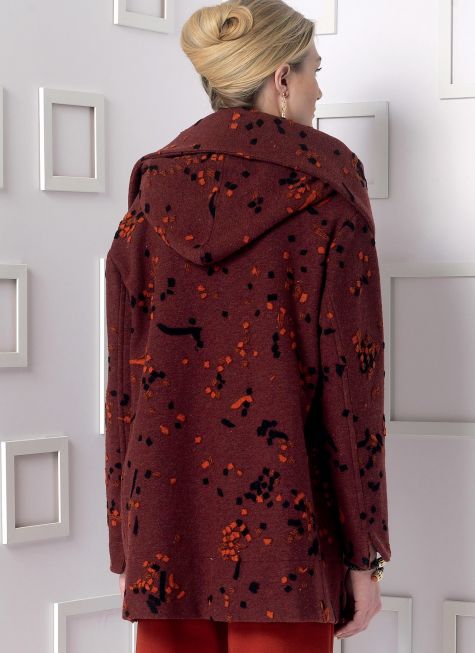 Vogue suggests moderate stretch fabrics for such as boiled wool, fleece, and sweater knits.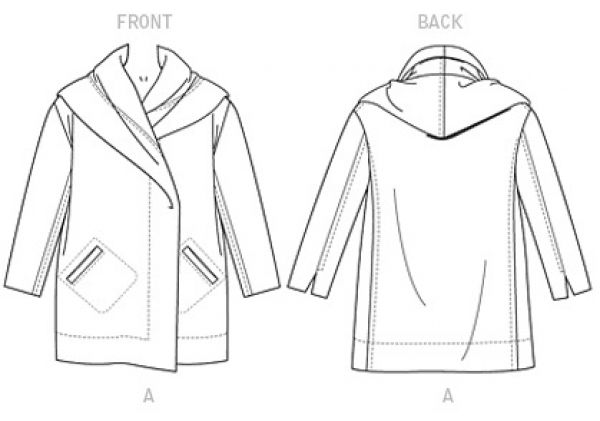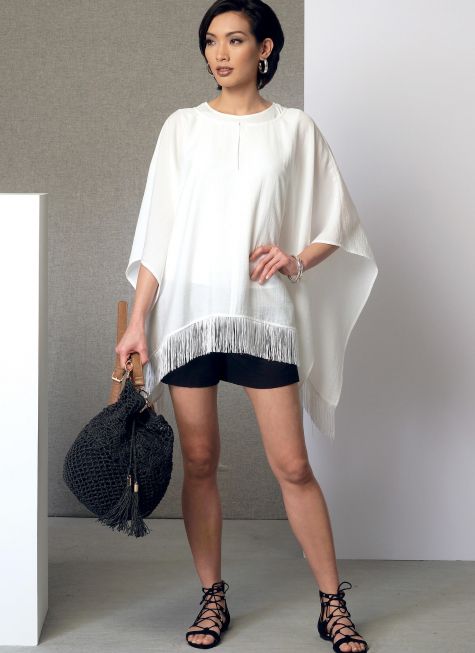 Vogue 9191 

Design A features fringe, much like Simplicity 8173. This pattern also features a center-front slit that closes at the neckline with a hook and eye.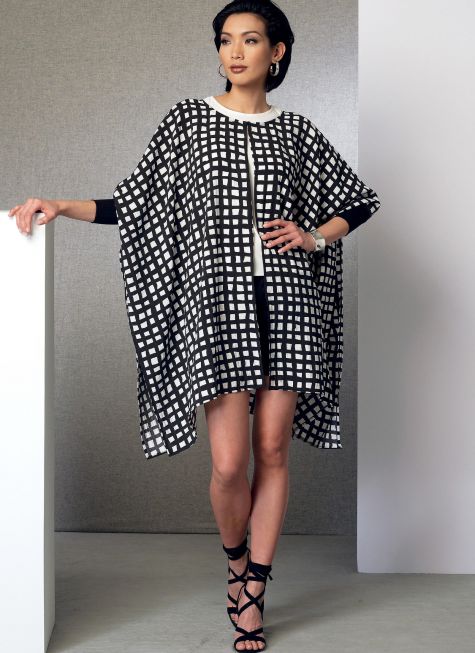 Design B has cuffs and is open in the front, but can be connected by a hook-and-thread loop.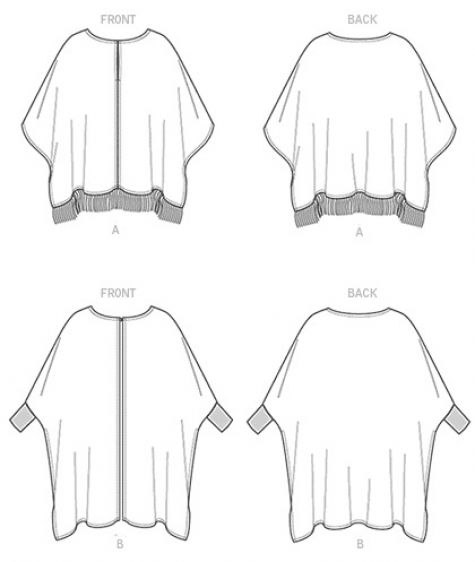 Vogue suggests crepe, linen blends, jersey, and silk broadcloth for these designs. Vogue 9211
This poncho has a collar and a front band with a hidden snap closure.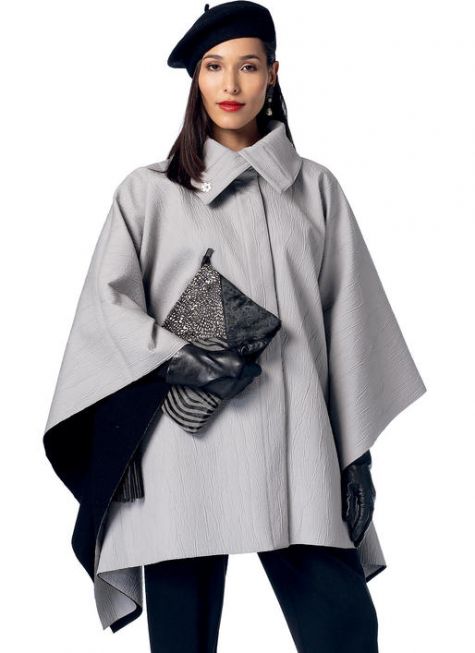 For this pattern, medium weight wools, fleece and boiled wool should be used.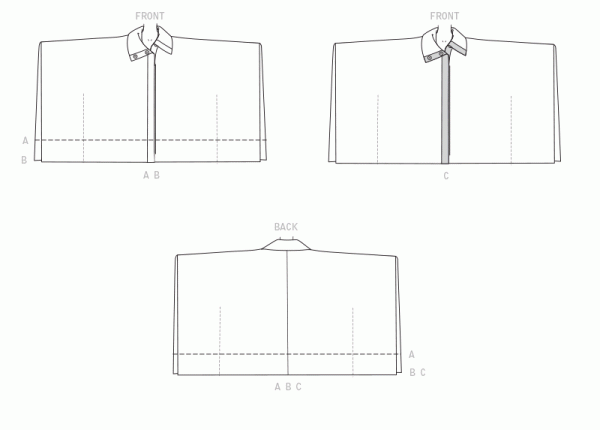 Which of these patterns fits your style the best? Have you ever made a poncho, wrap, or cape? Did you enjoy making it? We would love to hear from you in the comments section. We hope you have fun getting ready for fall sewing.