Q&A: Couture Pressing Guidelines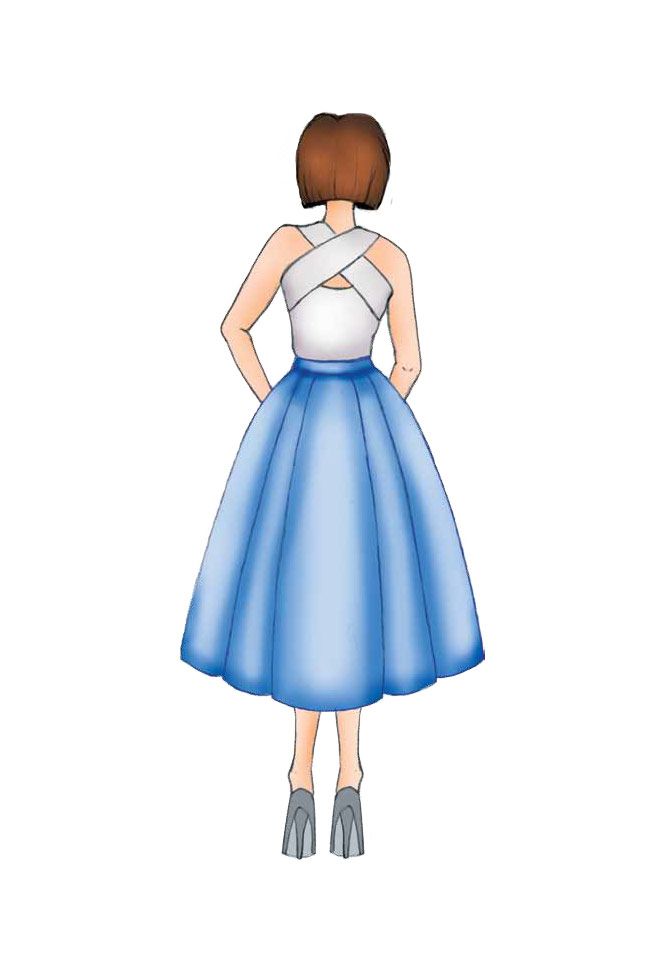 READERS' QUESTIONS – EXPERT ANSWERS
Q: I keep an eye on red-carpet fashion and enjoy studying the details of couture gowns. I've noticed that, in some dresses, the vertical seams aren't pressed flat. In all the sewing how-to books and magazines I've read, there's a strong emphasis on thorough pressing during and after garment construction. So what gives? Can you tell me the rules for pressing, especially for handling garments made of costly fabrics?
—Jean Fenn, Sherman Oaks, California
A: Threads contributing editor Susan Khalje, who has worked with and visited numerous couture design houses, replies:
Pressing is a critical element in any garment's successful construction, but it must be done with care, otherwise, it can harm rather than help.
When we're learning to sew, we hear so much about the importance of pressing: that it is as essential as the stitching, and that we need to sew and press, sew and press. Well, yes, up to a point. When I worked at the New York couture house Chez Cez et Bez, one of the first lessons I learned was that garments can be overpressed. That philosophy is shared by the big couture houses in Paris.
Aesthetics enter the equation in couture construction. Pressing in the French couture houses is not at all heavy-handed. Seam allowances are gently and carefully pressed open and always with a pressing cloth. Hems are often lightly pressed; sometimes the heat of the hand is sufficient.The seams of flared skirt panels are frequently left unpressed, to encourage soft folds in the fabric. The flat-as-a-pancake look is avoided.
The soft look of a gently pressed hemline aside, it does make alterations much easier, since there's no harsh foldline to press out.
This article was originally featured in the Q&A department of Threads #187 (Oct./Nov. 2016).
---
Have a Question? Send it to us and we'll find an expert's answer.
via mail: Threads Q&A, 63 South Main Street, Newtown, CT 06470-5506
via email: ThreadsQ&[email protected]
via the Contact the staff page to submit your entry