Q&A: How to Sew a Welt Pocket Over a Dart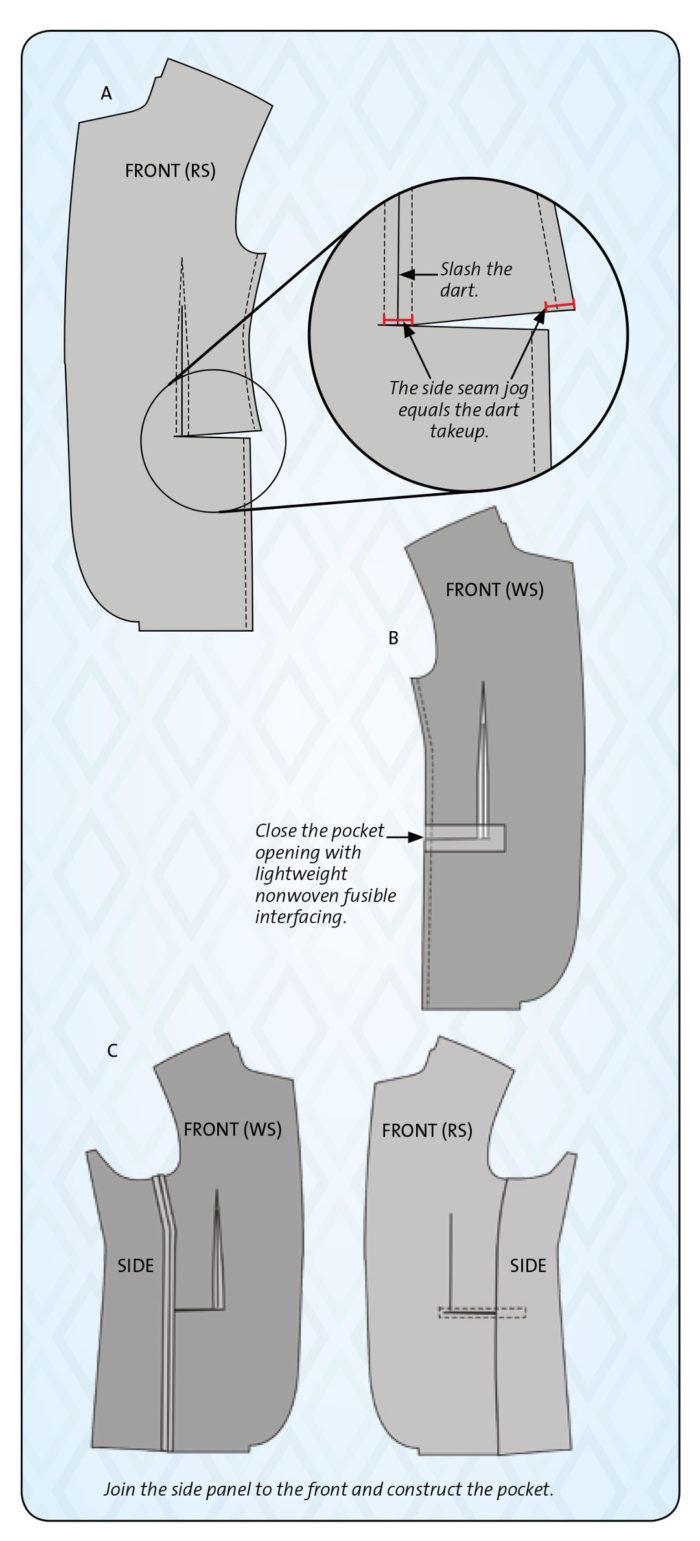 READERS' QUESTIONS

–

EXPERT ANSWERS
Q: I have been desperately searching for a Threads video or article that covers the double-welt pocket typically found on men's tailored jackets. In most examples, the double-welt pocket has a vertical dart above it, which ends at the top welt. The pocket opening extends from the jacket front to the jacket side panel. I cannot find any tutorial that covers this.
-Marysia Paling via Facebook
A: Jeffery Diduch is vice president of Technical Design and Quality at Hickey Freeman Tailored Clothing Co., one of the world's top producers of fine tailored clothing. He's designed and sewn countless pockets on men's jackets, and here's his input:
Before you can make the pocket, you'll need to join the front and side-front panels. The front panel's side seam poses a bit of a challenge to those who have never encountered it. The jog that appears midway down the seam represents the vertical dart intake; you need to sew that dart before you can attach the side panel. To sew the dart, you must also slash part of the pocket opening. Many pattern instructions tell you to apply the pocket welts before slashing the cloth for the opening, so you may be hesitant to cut into the jacket front so soon. However, this is an essential step, and with proper stabilizing, you have nothing to worry about.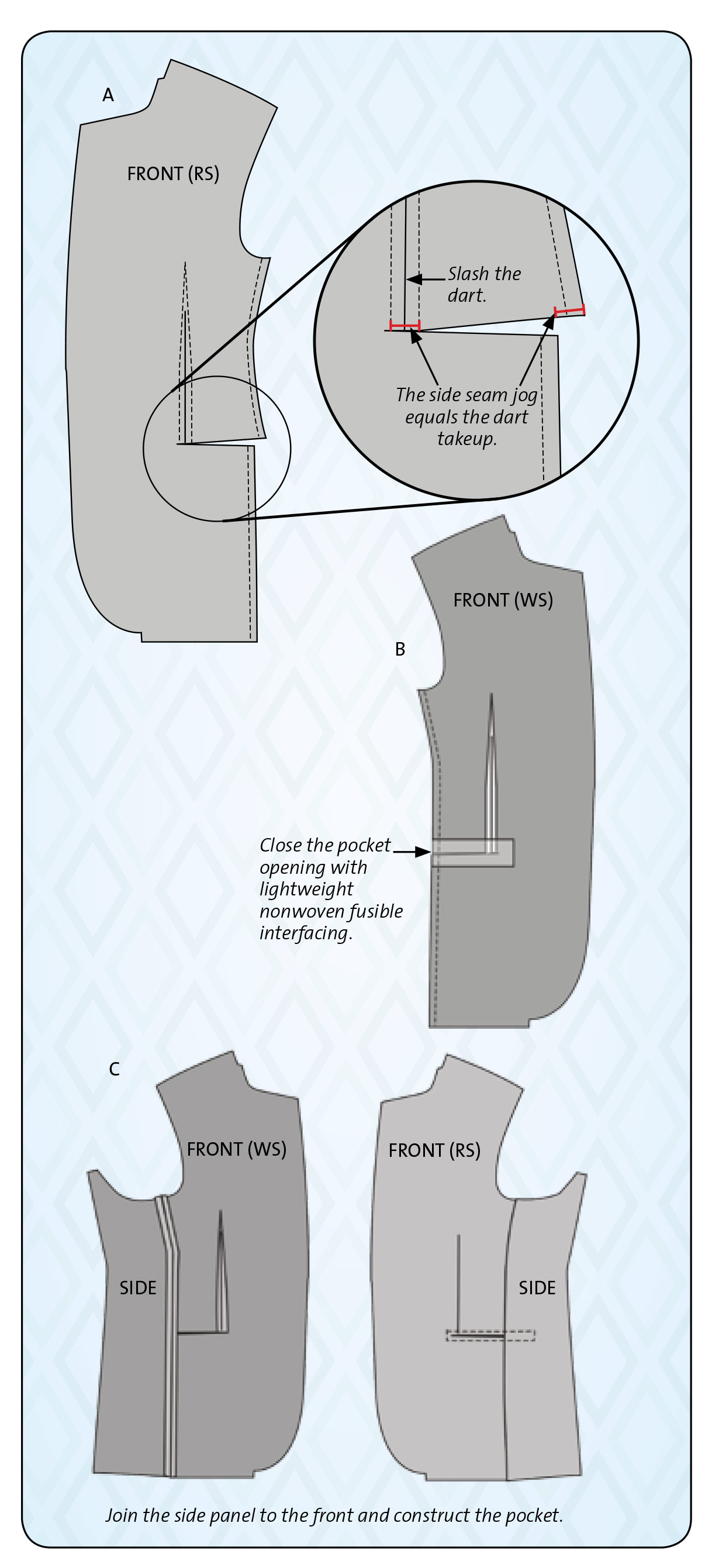 If you are unsure of the total dart take-up, measure the jog at the side seam: Its width equals the dart take-up. I advise that you slash the dart's center line before sewing, as this facilitates sewing and pressing the dart. There is often a horizontal wedge of cloth cut out at the pocket opening, too; this is the equivalent of a very small dart for the stomach area (A).
Once the dart is sewn, abut the pocket opening edges and either sew them together with a feather stitch or baseball stitch, or fuse a piece of lightweight, nonwoven interfacing to hold the edges in place while you join the side panel (B).
Join the side panel to the front, then construct the welt pocket as usual, using the slash line as the center of the pocket opening (C).
This article was originally featured in the Q&A department of Threads #187 (October/November 2016).
---
Have a Question? Send it to us and we'll find an expert's answer.
via mail: Threads Q&A, PO Box 5506, Newtown, CT 06470-5506
via email: ThreadsQ&[email protected]
via the Contact the staff page to submit your entry