Reader Tip: Stitch Sharp Corners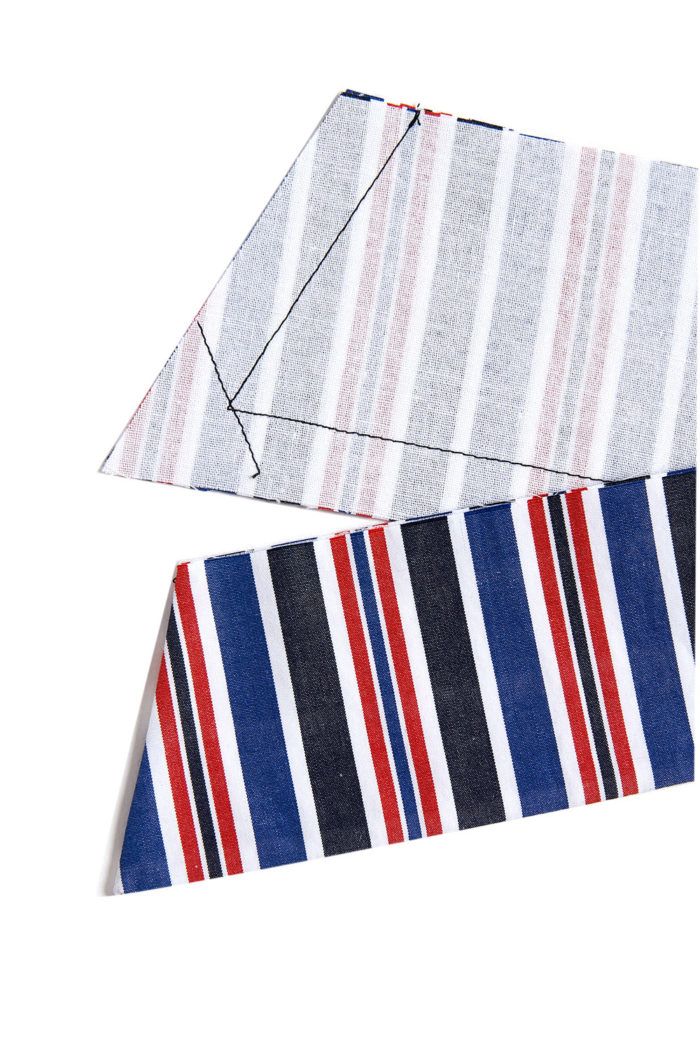 This reader-submitted tip was originally featured in Threads #187 (October/November 2016).
When sewing collars, or anything with an outside corner, I sew a short seam diagonally across the corner before trimming and turning it. This results in a sharper point. The concept is similar to taking diagonal stitches at a corner, but this seam is separate, so you have more control over the number and angle of stitches. Depending on the fabric thickness, you may need one or more stitches in the corner. A linen shirt might require one stitch, whereas a wool jacket might take two or three. Then trim as you normally would, and turn the collar right side out.
-Janie Marks, Irving, Texas
---
Submit your tip!
At Threads magazine, we're always on the hunt for smart tips, tricks, and solutions to help you sew smarter, better, and faster. Send us your great ideas for a chance to be featured in the magazine's Tips department.
Tips can be emailed directly to Threads or mailed to Threads Tips, P.O. Box 5506, Newtown, CT 06470.
We pay for any tips published in our magazine.