Stickers that Prevent Fabric Snagging | Notions
Betty Bridges create a smoother sewing machine surface.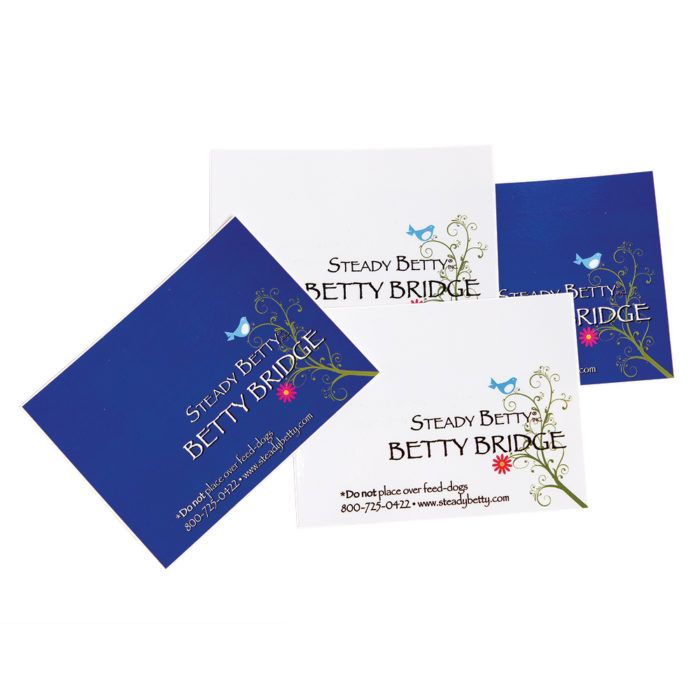 Repositionable Betty Bridges from Steady Betty are slick-surfaced, rectangular stickers designed to bridge gaps in a sewing machine or serger bed to prevent fabric snagging while stitching.
Gaps at joints in the machine's body can create differences in the bed's height, but the Betty Bridge covers the gaps to provide a smooth surface for sewing.
Four Betty Bridges-two white and two purple-are included in each pack. To use more than one Betty Bridge at once, align the edges.
This product was originally featured in the Notions department of Threads #187 , Oct./Nov. 2016.
Available for purchase from SteadyBetty.com.