Sewing Scuba and Neoprene Fabric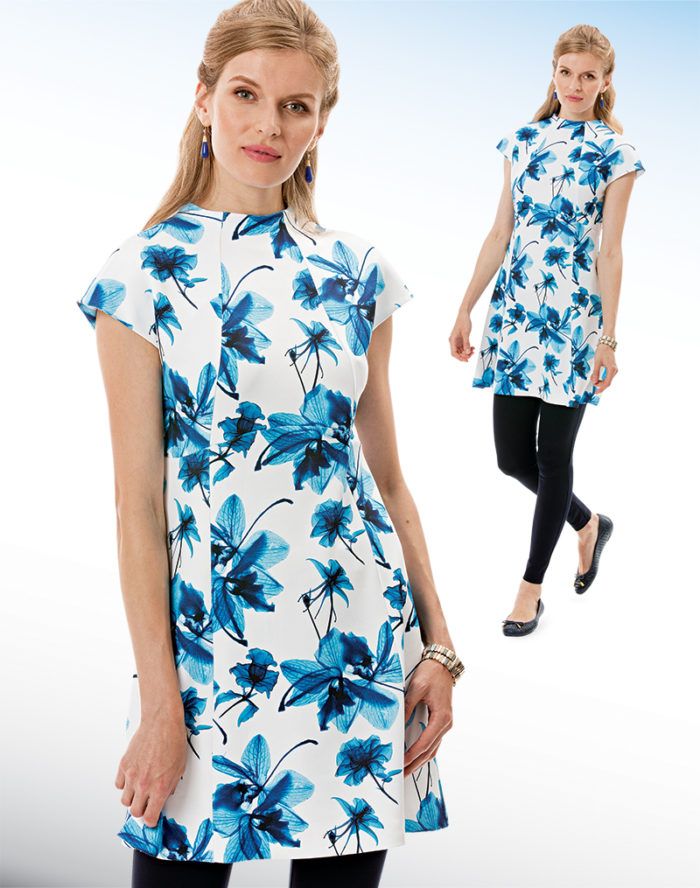 Manufacturers are classifying many thick, closely knitted fabrics made of polyester, spandex, and other fibers as "scuba knits." The moniker comes from its similarities to neoprene, a synthetic rubber used for water-sport and scuba-diving suits. In addition to outdoor wear and computer accessories, neoprene is now also used for fashion designs, as is its trendy cousin, scuba. Both scuba and neoprene are increasingly available to home sewers thanks to fashion designers' use of the fabrics in recent collections. Confusingly, online retailers often use "neoprene" and "scuba" interchangeably, or sometimes "neoprene/scuba." Without accurate labeling, it's difficult to know which fabric you're purchasing. And once you've got that figured out, how do you sew it? I use scuba and neoprene frequently in my sewing classes, and I'm here to tell you that sewing these fabrics is easy.
Neoprene versus scuba
Scuba and neoprene both lend themselves to fashion uses, but scuba is more versatile and appropriate for everyday garments. The fabrics can be sewn using the same stitching and finishing methods as other knits. 
Neoprene is a high-performance textile created to insulate against temperatures ranging from approximately -58°F to 248°F. It is flame-retardant and water-resistant. Its rubbery inner layer gives the material a spongy feel. Neoprene is thick and weighty, with low stretch and stiff body and drape, and it is often double-faced. 
Fashion scuba, on the other hand, is lighter and stretchier. It offers none of the neoprene's performance characteristics, but it is more widely available in garment weights and pretty designs. As a double-knitted cloth, scuba offers a sponginess and dense appearance similar to neoprene's, without the thickness or rubbery inner layer. It comes in light and medium weights and may have a semi-stiff or semifluid body and drape. Scuba does not shrink or…
Start your 14-day FREE trial to access this story.
Start your FREE trial today and get instant access to this article plus access to all Threads Insider content.
Start Your Free Trial
Already an Insider? Log in