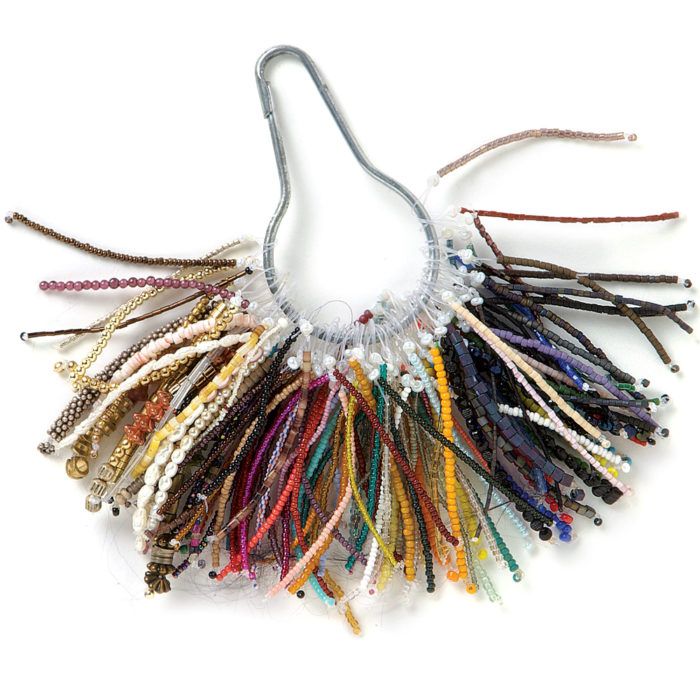 In each issue of Threads, we print a selection of helpful hints from readers just like you. Here, we've collected four tips from previous issues that we're sure you'll find useful.
Bead samples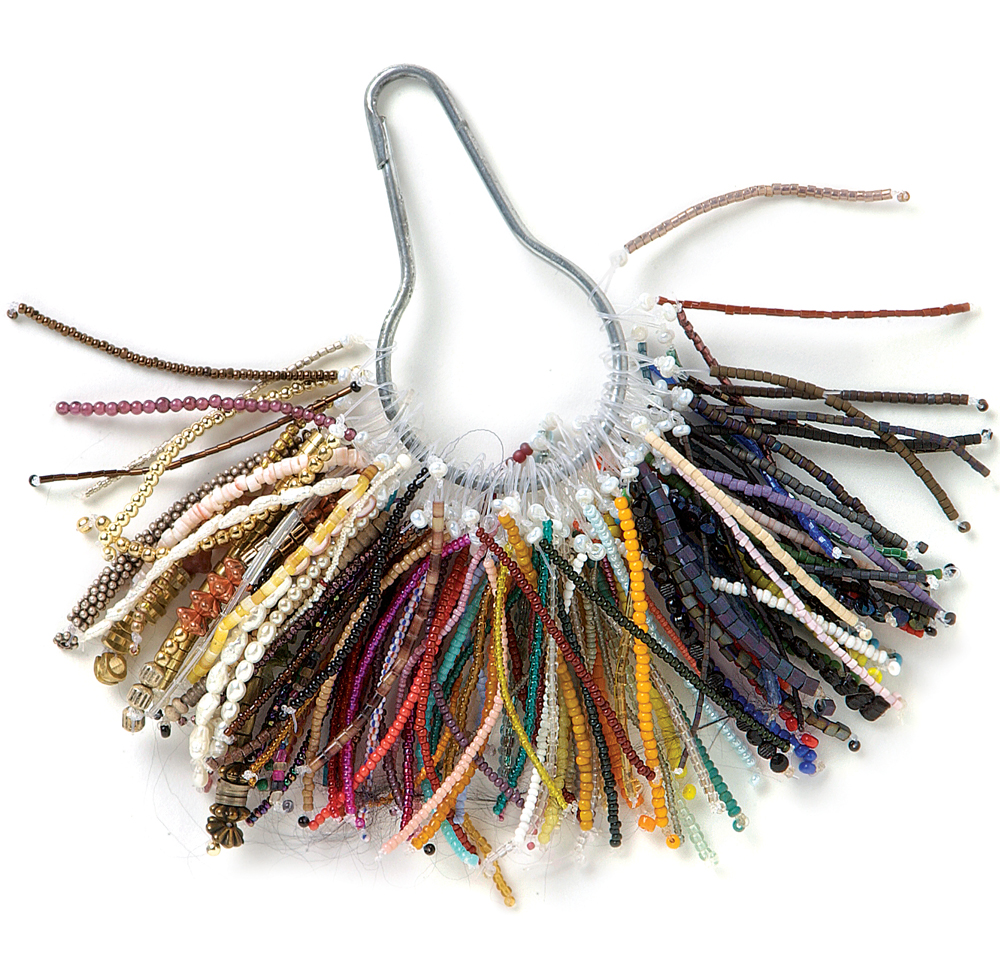 I found a great way to store samples of my many beads: I string beads on 3-inch lengths of monofilament thread, making a loop at one end. I then attach all these little samples to a wire shower-curtain ring.
With a sample of every type of bead I own in one place, I can take my "collection" with me when I'm shopping, and avoid buying duplicates. So far, not a single strand has ever broken, making this a very durable and compact system.
–Linda Boston, Woodbury, Connecticut
from Threads #107 (June/July 2003), p. 12
Mini design boards
I work with tiny, portable design boards made from sticky rectangles pulled from an adhesive lint roller. I apply, remove, and reapply little snips of fabrics, trims, and yarns until I find a pleasing combination. The adhesive holds everything together, so there's no risk of forgetting my perfect combination.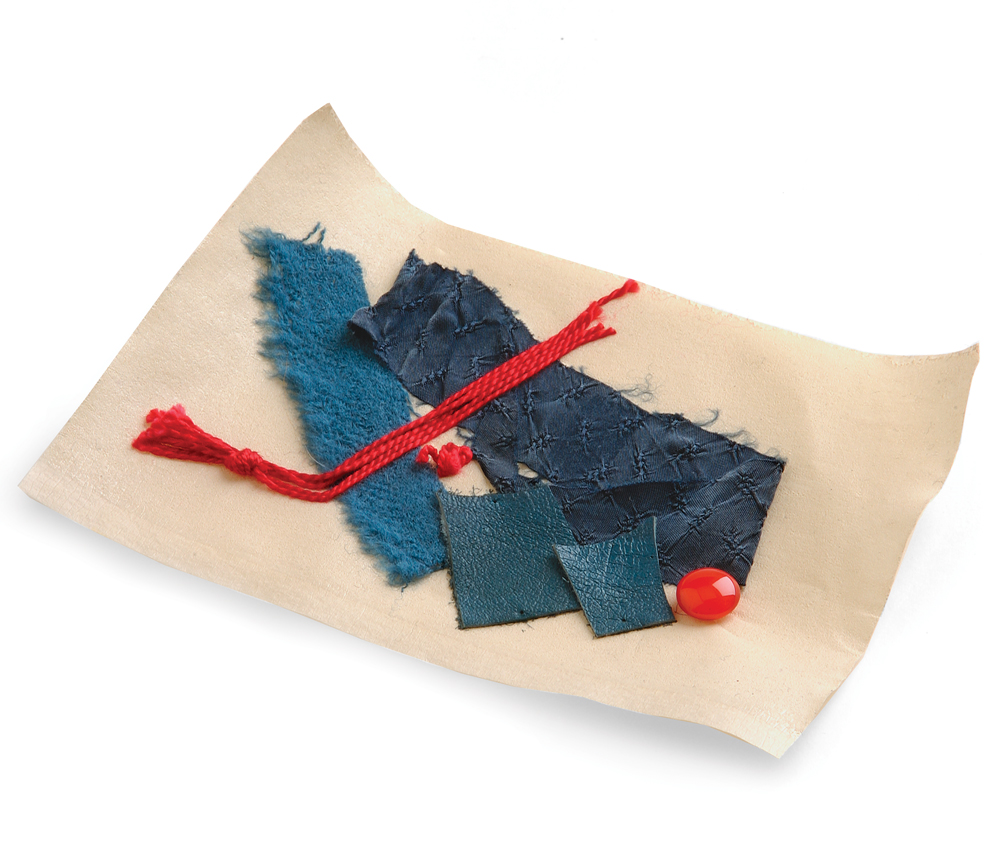 To take my mini design board with me on shopping trips, I stick it on the shiny cover of my notebook or to a plastic bag. There's always enough adhesive for it to hold. Now I don't have little unrelated snips of fabric floating and getting lost in my bag.
–Judith Neukam, Woodbury, Connecticut
from Threads #120 (Aug/Sept 2005), p.12
Shine your soleplate
The best product I've found for cleaning my iron's soleplate is Whink Glass/Ceramic Cook-Top Cleaner. It works well on hot or cool irons without scratching, and is readily available at most supermarkets in the cleaning-products aisle. Just put a little on a damp paper towel, rub the soleplate, and wipe with another damp paper towel. The cleaner takes off every bit of goo, leaving a shine behind.
–Dolores Norman, Plainview, New York
Quick pickups
When I sew at the machine, I put an old sheet on the floor beneath the machine to catch scarps and threads. When I'm finished, I fold up the sheet and shake it into the wastepaper basket.
–Sherri Brown, Brooksville, Florida


---
Submit your tip!
At Threads magazine, we're always on the hunt for smart tips, tricks, and solutions to help you sew smarter, better, and faster. Send us your great ideas for a chance to be featured in the magazine's Tips department.
Tips can be emailed directly to Threads or mailed to Threads Tips, P.O. Box 5506, Newtown, CT 06470.
We pay for any tips published in our magazine.