Sewing For–and With–Children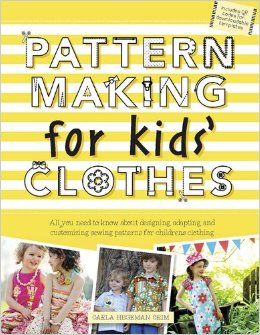 One low-pressure, fun way for a beginning sewer to boost his or her skills is to sew for children. Here's why:
• The fabrics typically used for children's clothing–cotton, cotton blends, stable wovens, and sturdy knits–are easy to work with.
• Sizing isn't a big problem. Children's clothes aren't usually very fitted, and children's bodies are not curvy. Stretch fabrics and elastic waistbands solve many fit issues easily.
• Children's clothes can be as uncomplicated as you like. Cute pullover tops and dresses, stretchy leggings, elastic-waist skirts, basic T-shirts, etc., make it possible to create wearable clothes that don't require expertise for inserting a zipper or making buttonholes.
• Creativity and collaboration are encouraged! Play with color, pattern, and embellishment. Take cues from the child who will wear the garment–he or she is likely to have some great ideas for fabric choices and surface design.
Below are some resources for starting this sewing adventure.
Sewing FOR kids: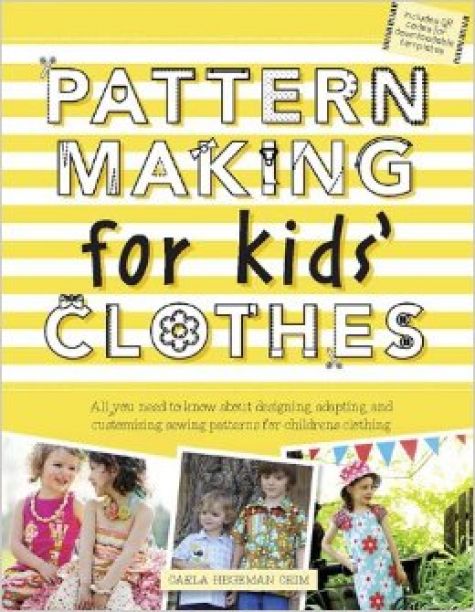 Pattern Making for Kids' Clothes  by Carla Hegeman Crim (Barron's Educational Series, 2014)
This book is an excellent learning tool for home sewers who want to craft original garments. It includes links to downloadable pattern templates, and explains how to use them design a range of pieces for boys and girls, in sizes 3 to 12.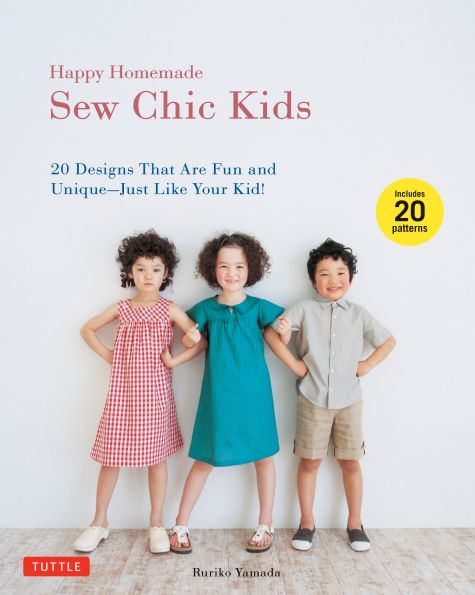 Happy Homemade: Sew Chic Kids by Ruriko Yamada (Tuttle Publishing, 2013)
We love these Japanese sewing books for their adorable style and clever instructions. This volume contains paper patterns, sizes 2 through 8, for tops, dresses, skirts, shirts, pants, and shorts. The directions are illustrated but don't include the typical step-by-step text American patterns have, so it's helpful to have a little sewing experience before tackling these.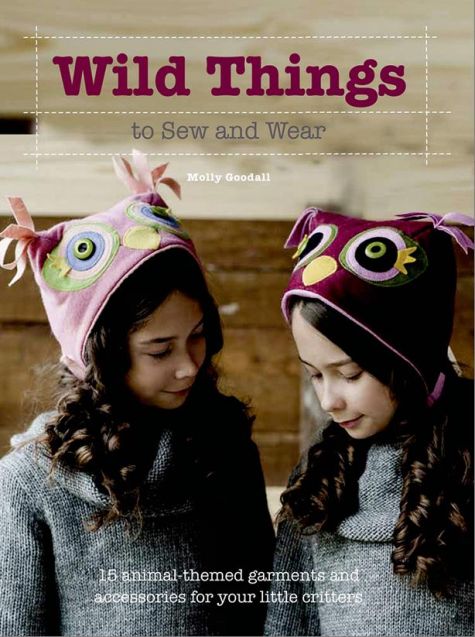 Wild Things to Sew and Wear by Molly Goodall (St. Martin's Griffin, 2014) 

This book focuses on garments and accessories with animal themes. Coats, jackets, vests, dresses, capes, and especially some fantastic hats have loads of character and individuality. The patterns are supplied on a CD, so you can print what you want in the size you need. Some of the items would be perfect as part of a homemade Halloween costume for the little critter in your life.
Boutique Casual for Boys and Girls  by Sue Kim (C&T Publishing, 2014)
Darling dresses, skirts, tops, pants, and jackets for toddlers to size 5. The author includes patterns for all the garments, and the instructions are well illustrated with color photographs.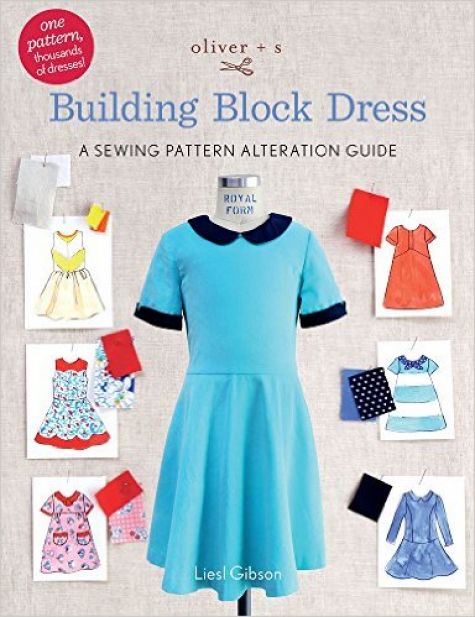 Oliver + S Building Block Dress: A Sewing Pattern Alteration Guide by Liesl Gibson (Liesl and Co., 2016)
This book, due out in October, includes a basic dress pattern, sizes 6 months to 12 years, and instructions for creating many styles from it. Although the patternmaking information is geared to this pattern, it offers methods that can be used on different patterns for children and adults. This is an excellent introduction to sewing and design, and the garments shown are cute, classic, and colorful.
 Sewing WITH Kids: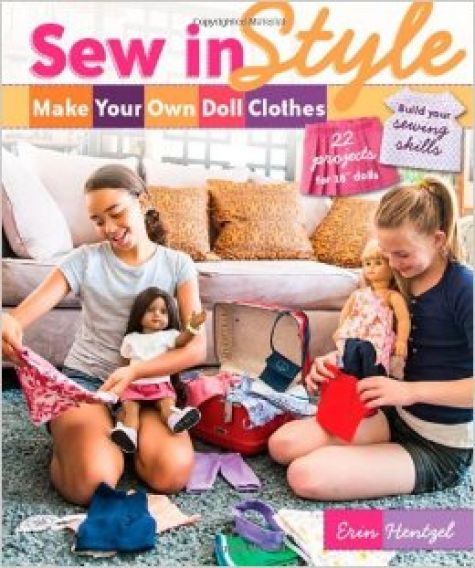 Sew in Style: Make Your Own Doll Clothes by Erin Hentzel (C&T Publishing, 2014)


Doll clothes were what got me started sewing many years ago, and they're still a great way to learn the basics of garment construction. This book provides patterns for clothes to fit 18-inch dolls. If you've ever purchased clothes for these dolls, you know they often cost more than a child's clothes. Sewing your own makes it possible to have a big wardrobe at very little expense. You can even make matching outfits for the doll and her owner. Chapter 1 teaches fundamental skills; the rest of the book is devoted to 22 garments and accessories.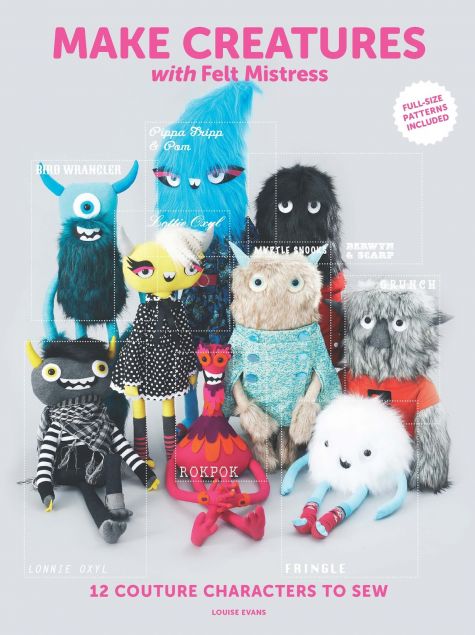 Make Creatures with Felt Mistress by Louise Evans (Laurence King Publishing, 2016)
To be honest, this book is more for adults than for children, as the amazing felt creature projects can be complex. But the results are so imaginative and inspiring, an enterprising kid could make some of them, or create simplified versions. The patterns are included with the book, along with general sewing information for working with felt, fur, and the assorted notions needed to make faces and to attach limbs. Loads of playful fun can be had with this book as a jumping-off point.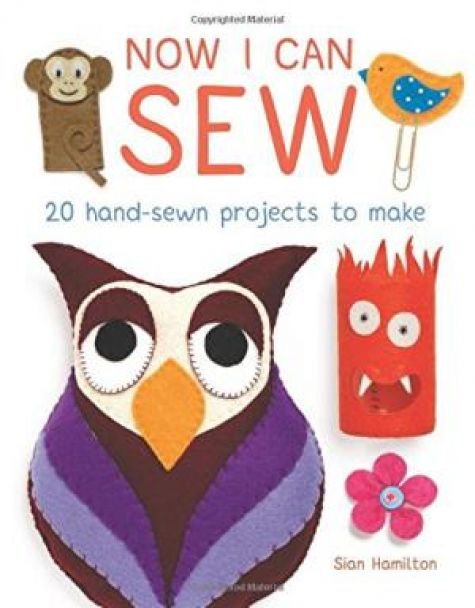 Now I Can Sew by Sian Hamilton (GMC Publications, 2016)

For creative kids who aren't ready for the sewing machine, this book offers a bunch of projects that are useful, wearable, decorative, or ingeniously playable. Tip: Many of the items in this book would be wonderful "I made it myself" presents for children to give friends, family, or teachers.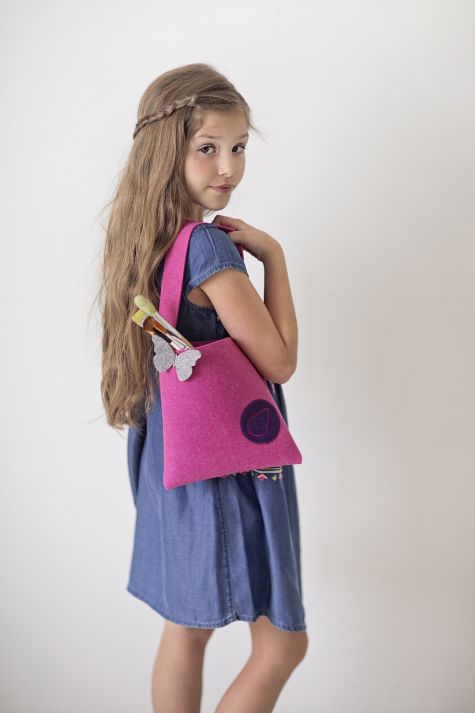 Li'l Purse pattern for beginners: ages 6 & up (Bluefig)

Bluefig.net sells charming kits for ages 6 and up, to teach basic sewing skills. Precut fabric, instructions, and embellishments are included in each kit.
Do you sew for children? Do you have children who sew? Are you planning to teach kids to sew? Let us know in the Comments section below!