Video: Color-Code Pleat Marking Lines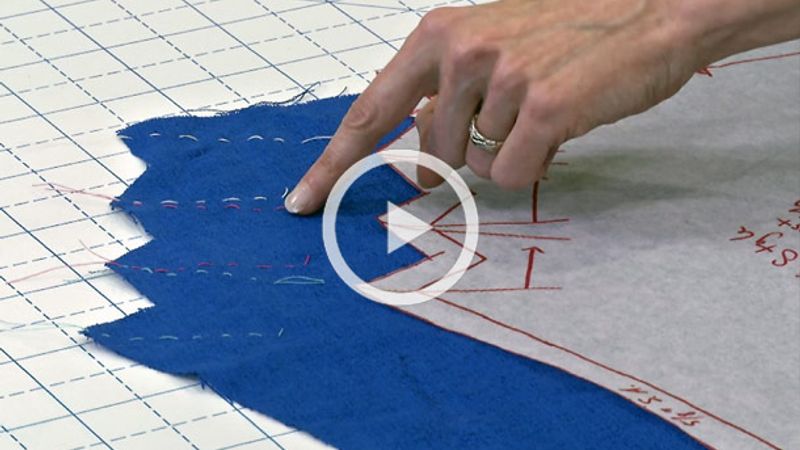 Evamarie Gomez, Carol Fresia, Stephani L. Miller, and videographer Jeff Roos
Threads Sewing Tips: Easy Pleat-Marking Technique
When you're making a garment with many sets of parallel pleats it can be difficult to differentiate between marked pleat lines and foldlines. To avoid confusion, you can mark each set of lines with a different color thread or chalk. Watch this new Threads Sewing tips video to learn how.
Reader tip by Gita Levin of Cinnaminson, New Jersey, was featured in Threads #124.

---
Submit your tip
At Threads magazine, we're always in search of tips, tricks, and solutions to help you sew smarter, better, and faster. Send us your great ideas for a chance to be featured in the magazine's Tips department.
Tips can be emailed directly to Threads or mailed to Threads Tips, PO Box 5506, Newtown, CT 06470.
We pay for any tips published in our magazine.