Video: How to Clip Curves Accurately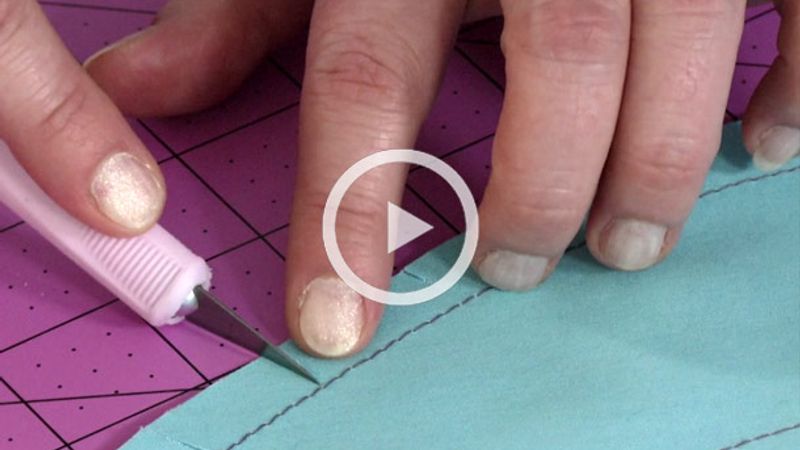 Evamarie Gomez, Carol Fresia, Stephani L. Miller, and videographer Jeff Roos
Threads Sewing Tips: Clipping Curved Seam Allowances
Clipping seam allowance curves requires care to ensure that you don't clip too far and cut the stitching by mistake. It's easy to go too far with small scissors. Instead, try using a sharp craft knife. This method is more precise, and it's faster than using scissors.
Reader tip by Pamela Beach, Dearborn, Michigan, which was featured in Threads #129, Feb./March 2007.

---
Submit your tip!
At Threads magazine, we're always hunting for tips, tricks, and solutions to help you sew smarter, better, and faster. Send us your great ideas for a chance to be featured in the magazine's Tips department.
Tips can be emailed directly to Threads or mailed to Threads Tips, P.O. Box 5506, Newtown, CT 06470.
We pay for any tips published in our magazine.