Pattern Roundup: Skirt Styles for Winter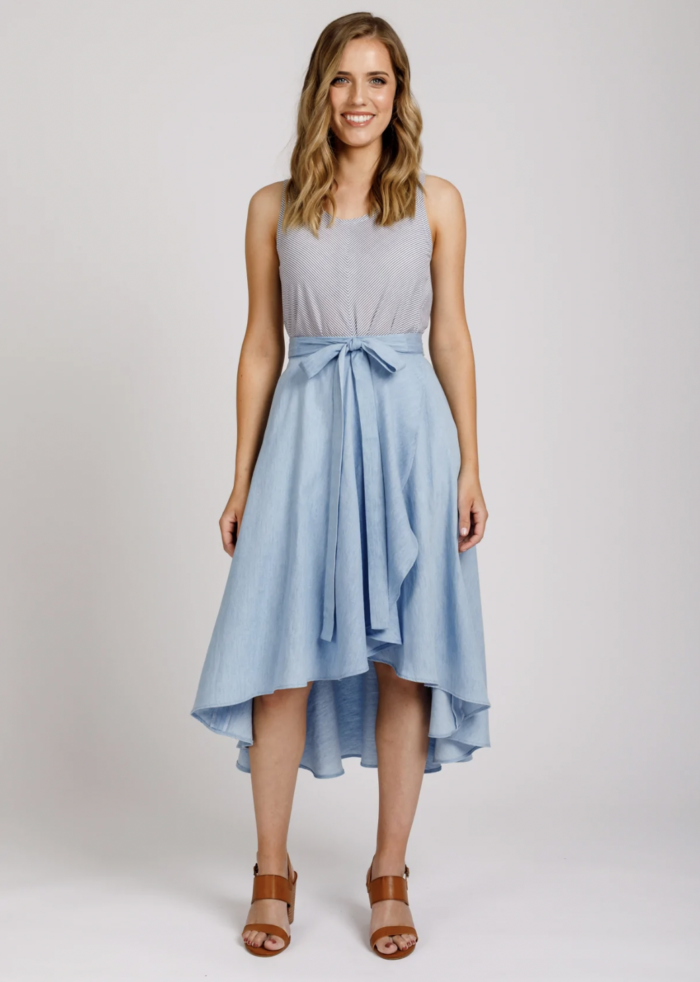 Here are some skirt styles that can be worn when the weather turns colder: Just pair any of these designs with your favorite pair of boots and tights, and you'll be stylish and warm!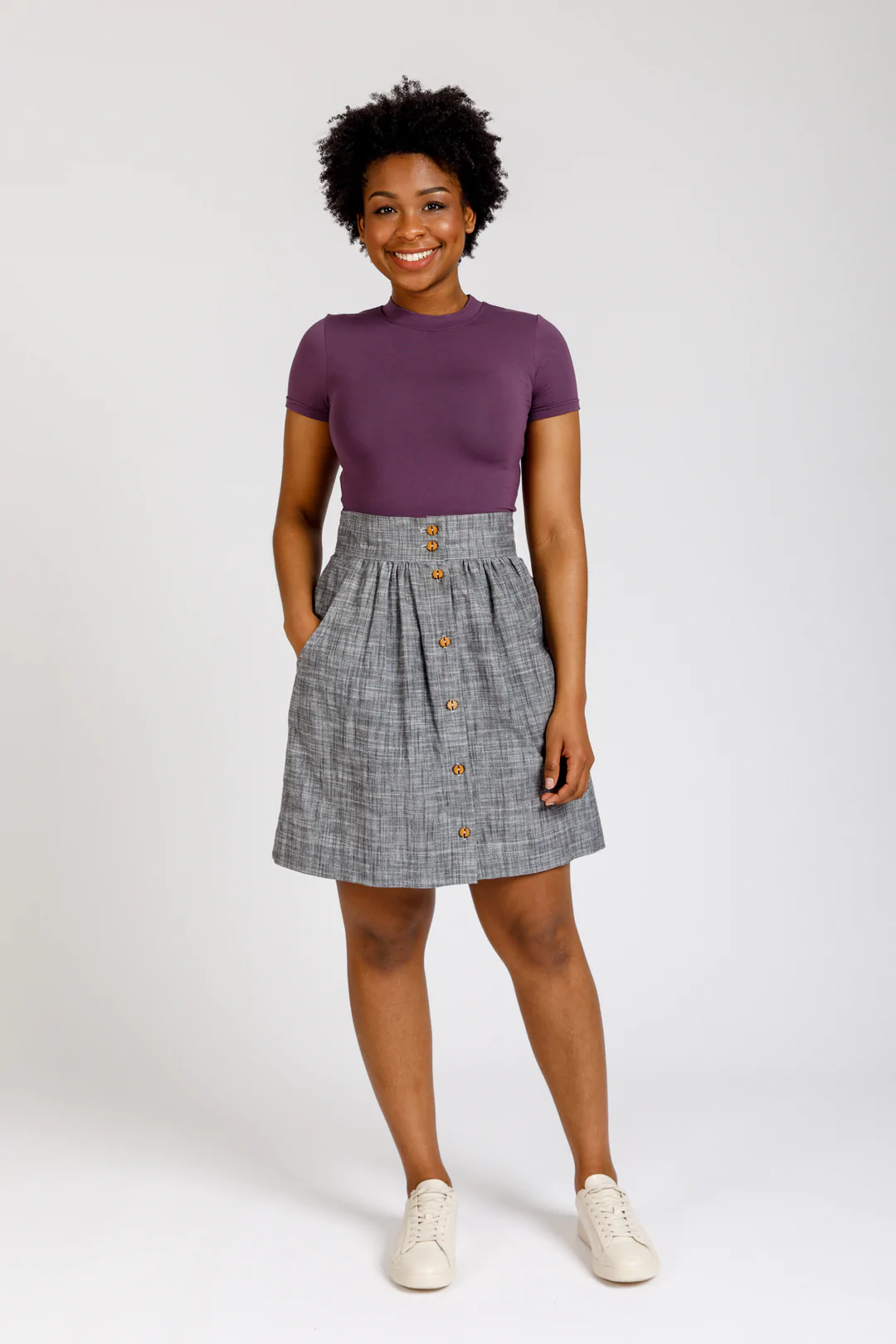 Key feature of this skirt are its button-up front and flattering wide waistband that rests on the natural waist. The Kelly Skirt also includes deep scoop pockets and front and back pleating. This skirt looks great on any body type.
A variety of fabrics can be used for this skirt. Consider denim, corduroy, linen, broadcloth, wool, cotton shirting, silk, or chambray.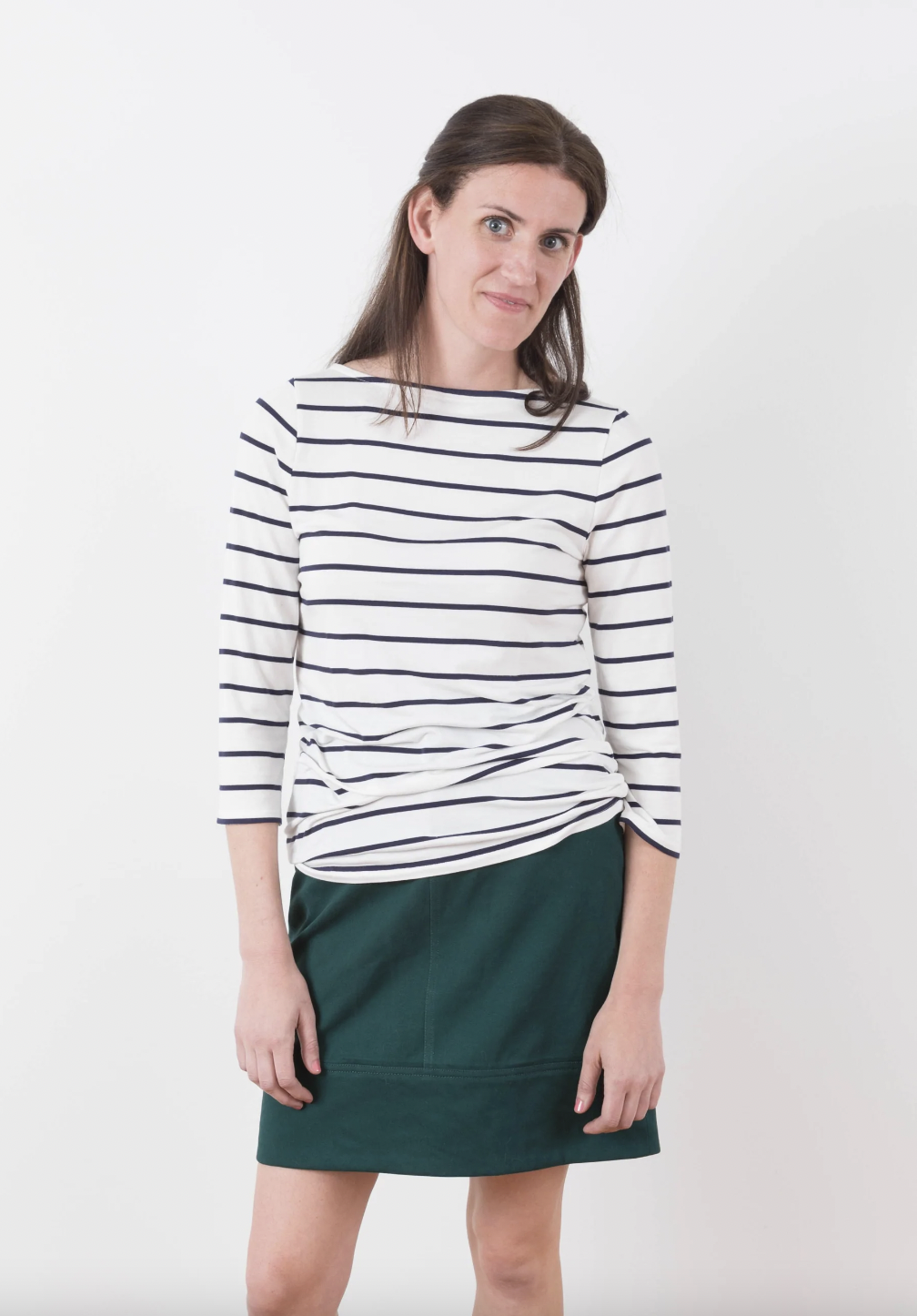 This semifitted skirt is an intermediate-level pattern. It features a fly front and button closure, two front hip pockets, and a yoke at the back. Adorable paired with a sweater and tights as is, the skirt can easily be made longer for a different silhouette and for warmth. Be sure to purchase extra fabric for a longer version.
Suggested fabrics include medium- to heavyweight fabrics such as denim, twill, cotton, or wool. Extra fabric is needed to match plaids, stripes or one-way design fabrics.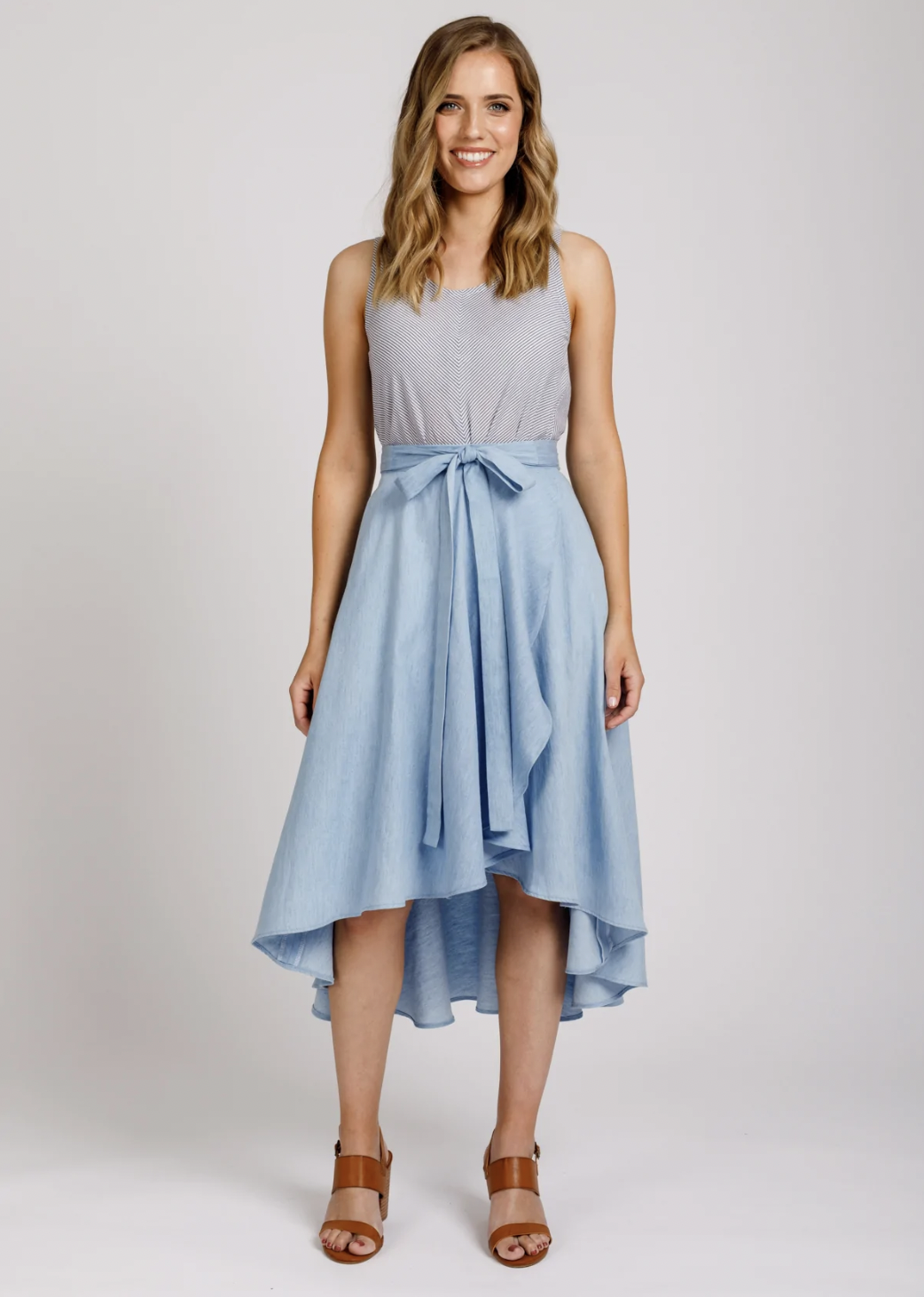 This full wrap skirt is true to its name with its graduated, cascading hemline. The pattern includes three waistband options. Version 1 features a two-button closures on the waistband. The buttons you select can be plain and understated or bold and colorful, depending on your desired look.
Version 2 is a wrap skirt that ties in the back. This rendition of the Cascade Skirt, shown at left, is similar to Version 3, which ties in the front.
Lightweight fabrics are suggested for this design. Crepe de Chine, cotton voile, batiste, crepe, lawn, silk charmeuse, chiffon (with lining), and georgette are acceptable fabrics to use. If sheer fabrics are desired for this pattern, there are instructions for an optional lining.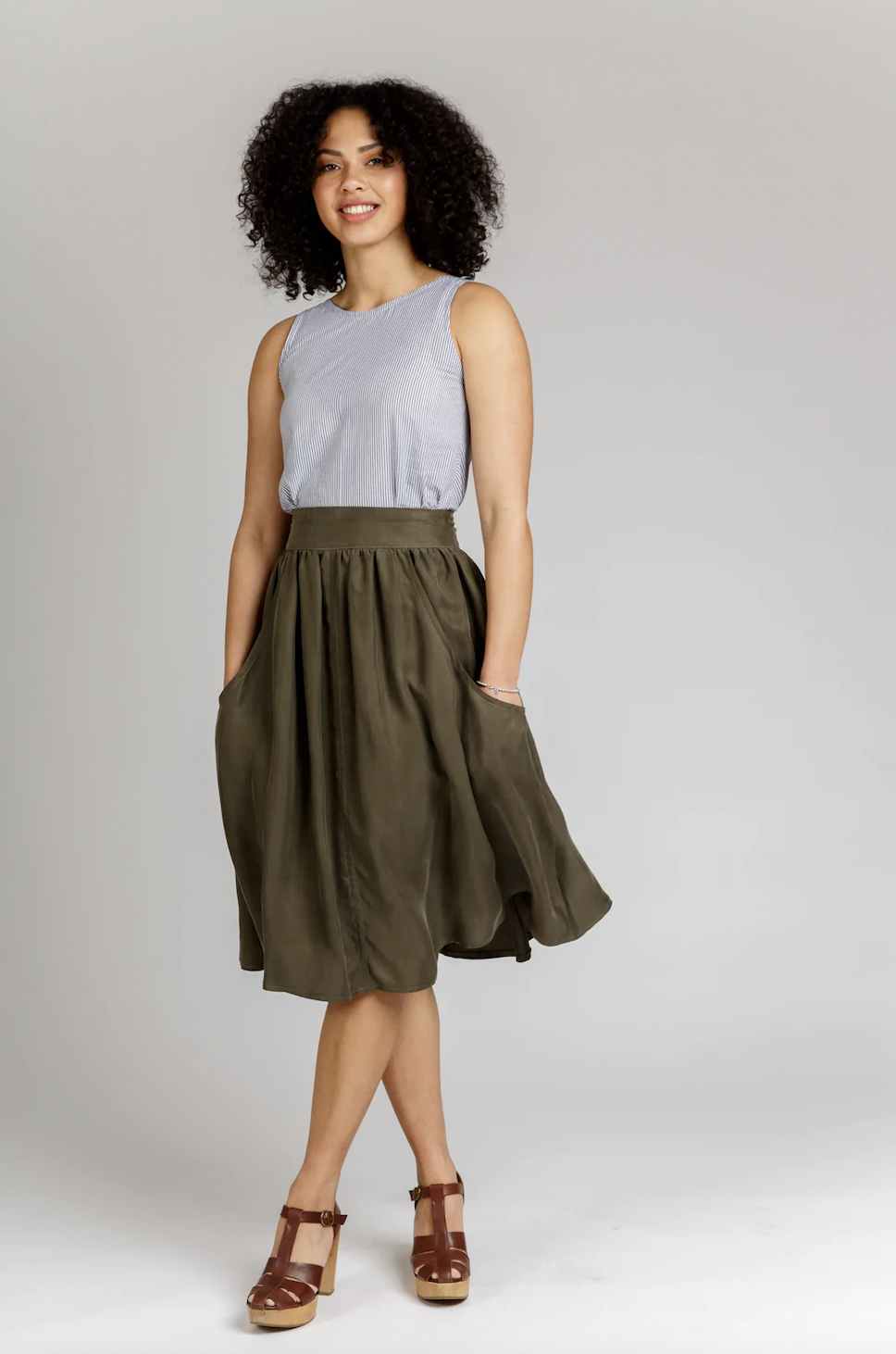 This gathered skirt comes in three variations, with a flattering contoured waistband that sits at the natural waistand an exposed zipper in the back.
The first variation is the shortest. Not quite a miniskirt, it falls above the knee and has deep scoop pockets and a topstitched front seam and hem. It also has fewer gathers than the other two versions to more easily accommodate heavier fabrics. Version 2, shown at left, also has deep scoop pockets but is midi-length and has more fullness than Version 1. The third variation, a knee-length skirt with as much fullness as Version 2, has no pockets or center-front seam.
Suggested fabrics for this design depend on the version you choose. Version 1 is ideal for medium- to heavyweight fabrics like denim, corduroy, linen, broadcloth, and wool. Versions 2 and 3 are more suitable for light- to medium-weight fabrics like cotton shirting, chambray, silk, rayon, and crepe de Chine.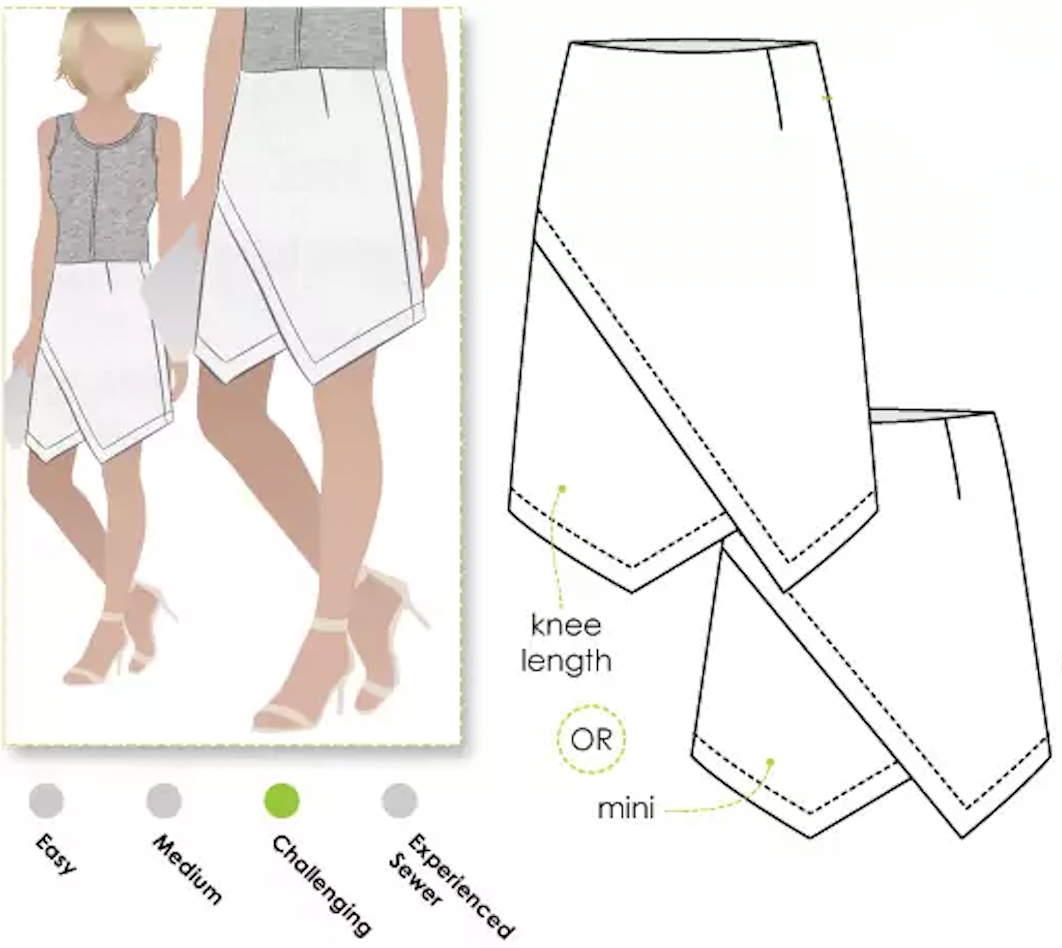 Style Arc's Brooke Woven Skirt 
With an asymmetrical hem, this skirt is arguably the most visually unique of the patterns listed. Style Arc describes the Brooke Woven Skirt as challenging to make, so it will take an experienced and dedicated sewer to create.
This skirt can be knee length or mini. Though the front is asymmetrical, it has a regular, straight-hem back. This skirt features one dart in the front and two in the back, as well as an invisible back zipper. This pattern is a great way to add something different to your wardrobe.
Style Arc suggests that linen, cotton twill, and wool gabardine be used for this design.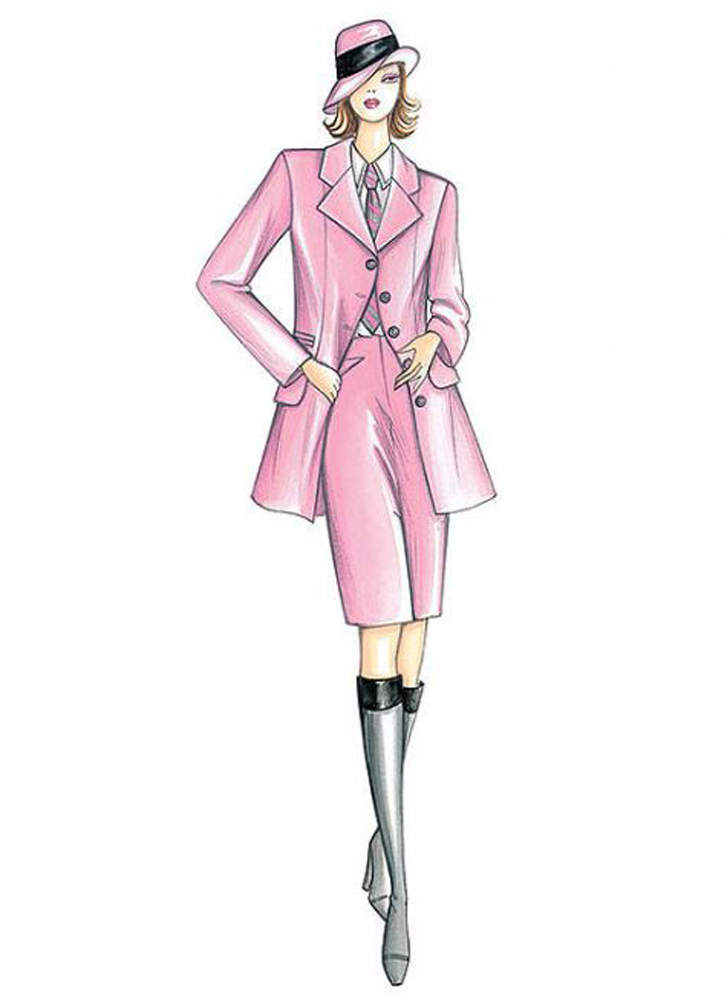 This vintage-inspired pencil skirt, designed for experienced sewers, features distinctive front inset pockets, a center-front zipper, and center-front kick pleat. Perfect for work or for a night out, it is flattering on many body types.
Marfy suggests using pinstripe or tartan wool crepe fabrics for this pattern.
Fun Fact: This design is described in Pattern Review in Threads #188, Dec. 2016/Jan. 2017. Make sure to keep an eye out for it.

Do you see yourself using one of these skirt patterns in preparation for the colder weather? Please leave us a comment. We love hearing from you!