Video: Sew a Single-Welt Pocket
Learn an easy sewing method for the single-welt pocket.
Evamarie Gomez and Carol Fresia; Videographer: Jeff Roos
In this video, Threads Senior Technical Editor Carol J. Fresia demonstrates how to sew a single-welt pocket using designer Terry Fox's technique. Terry's intuitive and accurate method, detailed in Threads #188 (Dec. 2016/Jan. 2017), makes this pocket a breeze to sew.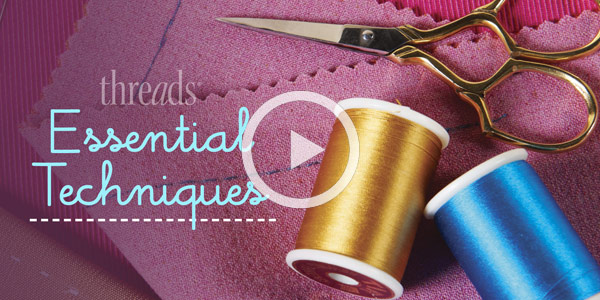 Watch even more Threads Essential Techniques videos.
Get the latest including tips, techniques and special offers straight to your inbox.