Pattern Review: Armani's Unlined Jacket 1516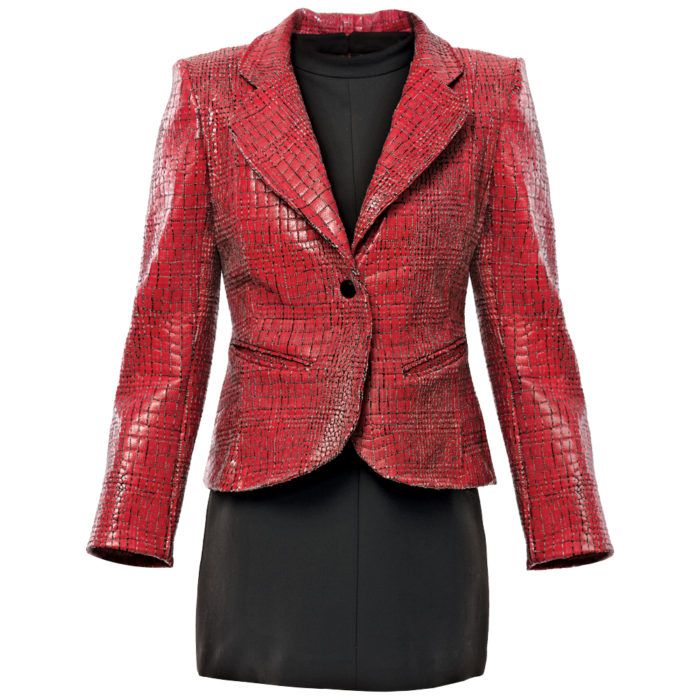 This review was originally featured in Threads #188 (December 2016/January 2017).
Silhouette Patterns: Armani's Unlined Jacket 1516
Enjoy a jacket to wear for years to come. It is fitted, with a notched lapel with rounded edges, angled double-welt pockets, front and back shoulder princess seams, a center-back seam, a single-button closure, shaped two-piece sleeves, sleeve heads, and shoulder pads. The line drawings reflect a jacket hemline below the sleeve hems. The actual jacket is more fitted and has a hemline above the sleeve hems. The layout diagram shows cutting one sleeve head, and you need two. To sew the lapel to the collar unit, as well as sew the collar/lapel unit to the jacket, the illustrations show the stitching only partway. However, the stitching continues to the end of the pieces in both cases. The instructions say to sew the buttonhole on the left, but the pattern illustration shows the buttonhole conventionally placed on the right. Fabric choices include wool and silk brocades, cotton jacquards, cotton prints, linen, mud cloth, home décor fabrics, and denim. 
(Sized 1-4 and 5w-8w [B-D cup] for finished busts 34-57 in.)
Sewing Tip: This simple design is easy to line, if you choose.
-Tested by Johanna Mramor, Surrey, British Columbia
Have you made this pattern? If so, be sure to share pictures in our Readers Closet gallery.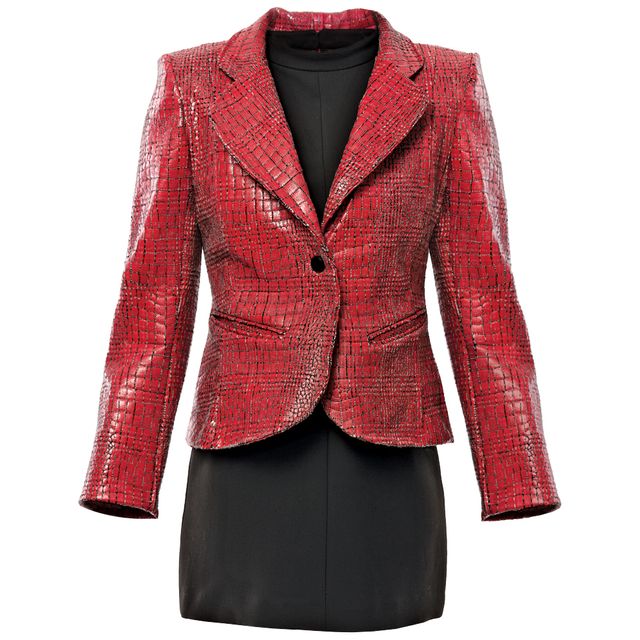 Sewing Tip: This simple design is easy to line, if you choose.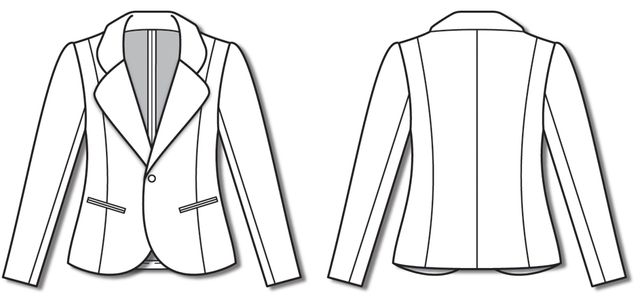 Get the latest including tips, techniques and special offers straight to your inbox.