Video: Create a Slashed Opening With an Underlay
Evamarie Gomez and Carol Fresia, Videographer: Jeff Roos
In Threads no. 189 (February/March 2017), contributing editor Louise Cutting shares two elegant adaptations for upgrading a placket on a blouse. We've brought one of her techniques to life with this Threads Essential Techniques video tutorial. Watch to learn how to create this detail from start to finish.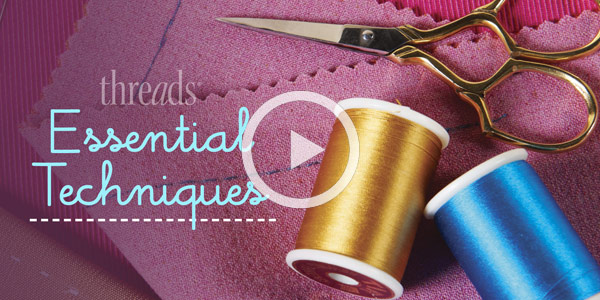 Click to watch more Threads Essential Techniques videos
Get the latest including tips, techniques and special offers straight to your inbox.