Guided Photo Tour: The Red Alpaca Loden Coat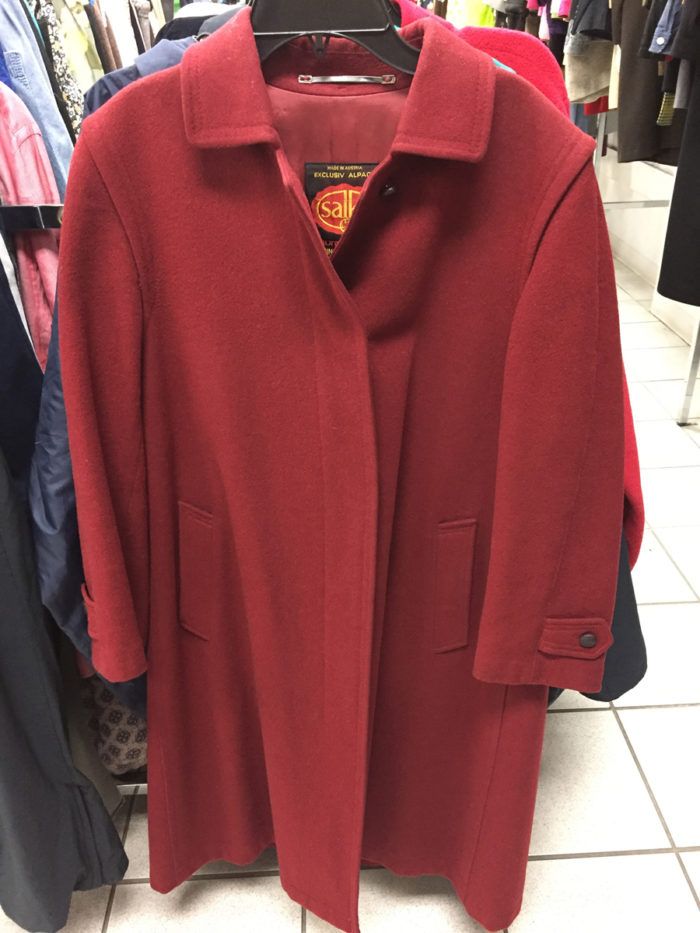 I have a fondness for Tyrolean clothing, and when I came upon this coat at a thrift store recently, I knew I had to take a look inside. For more about loden coats, see my previous posts here and here.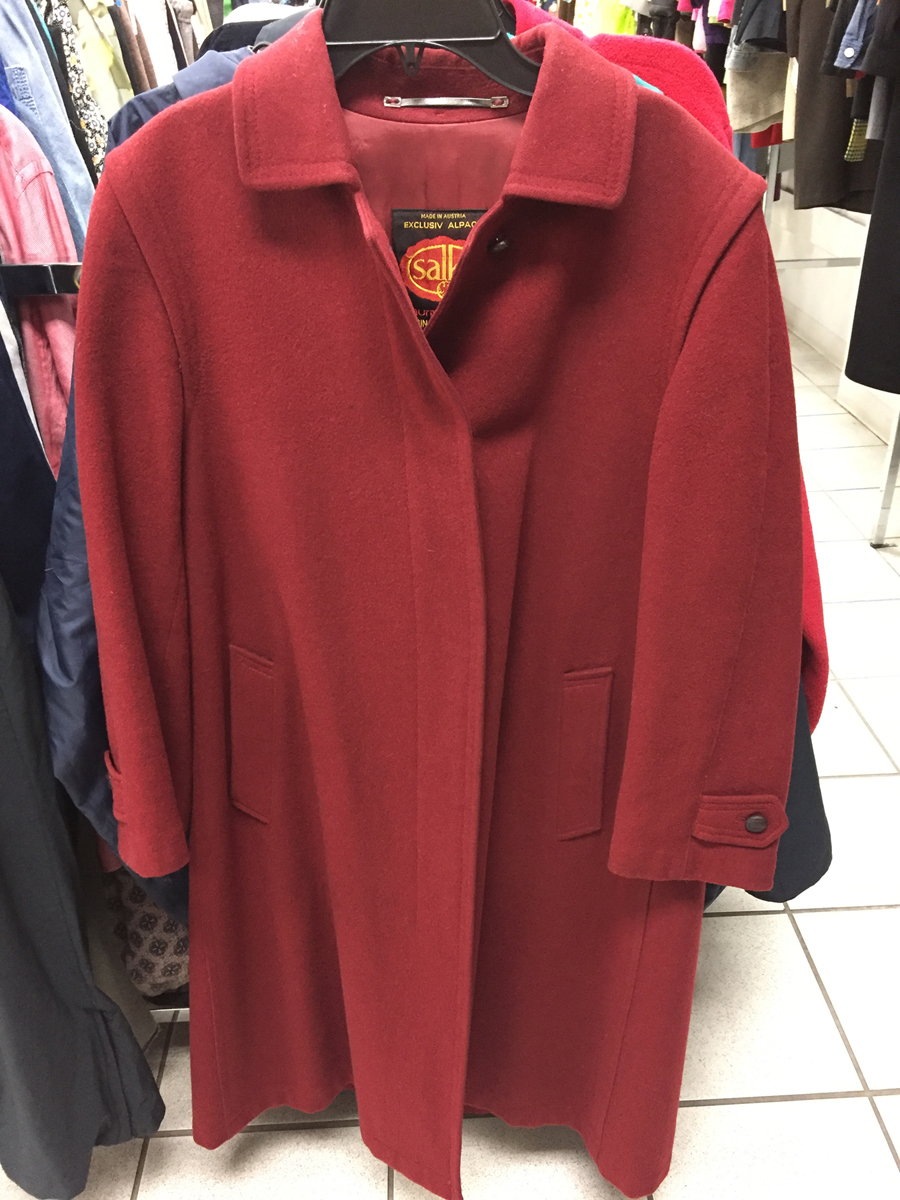 Sadly, I had to leave this beauty behind because it was too small for me.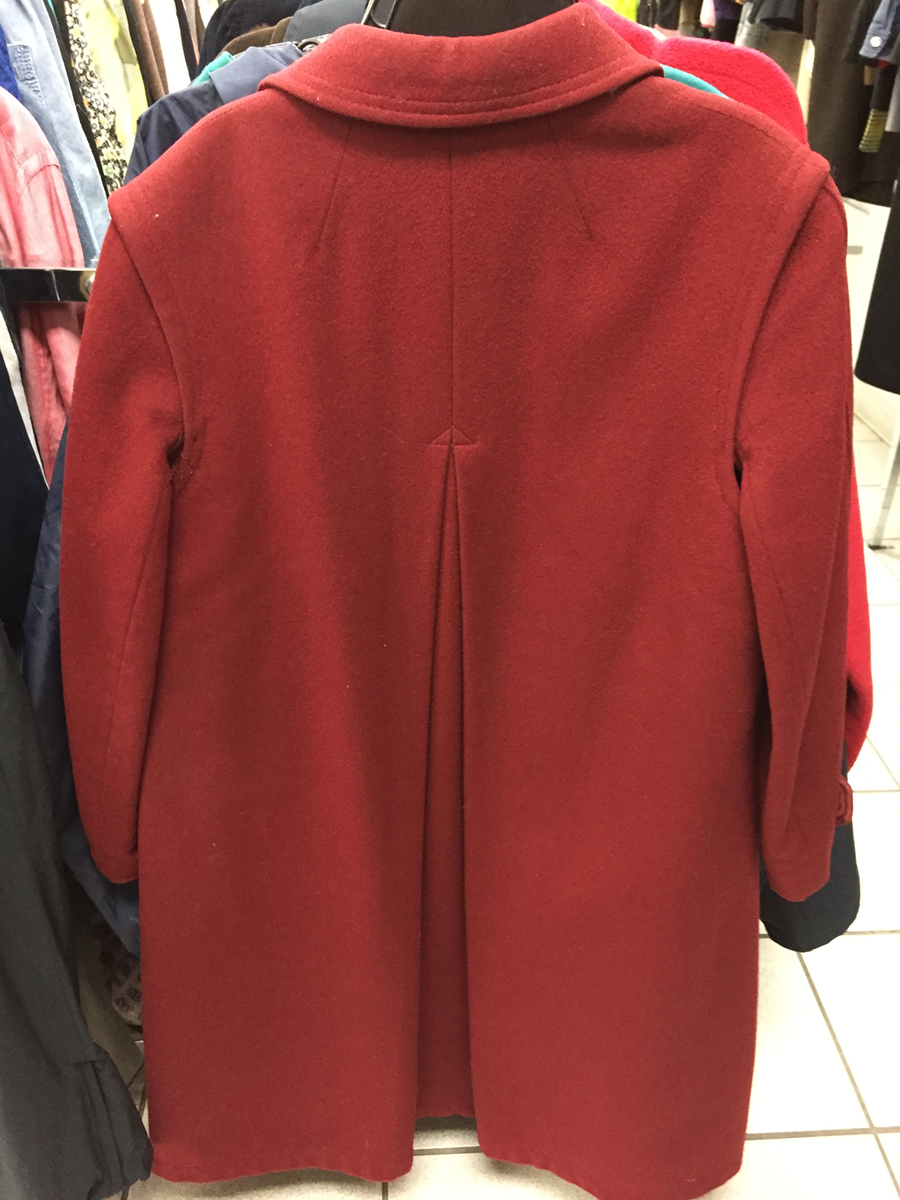 This classic silhouette features a back pleat and flanges at the shoulders.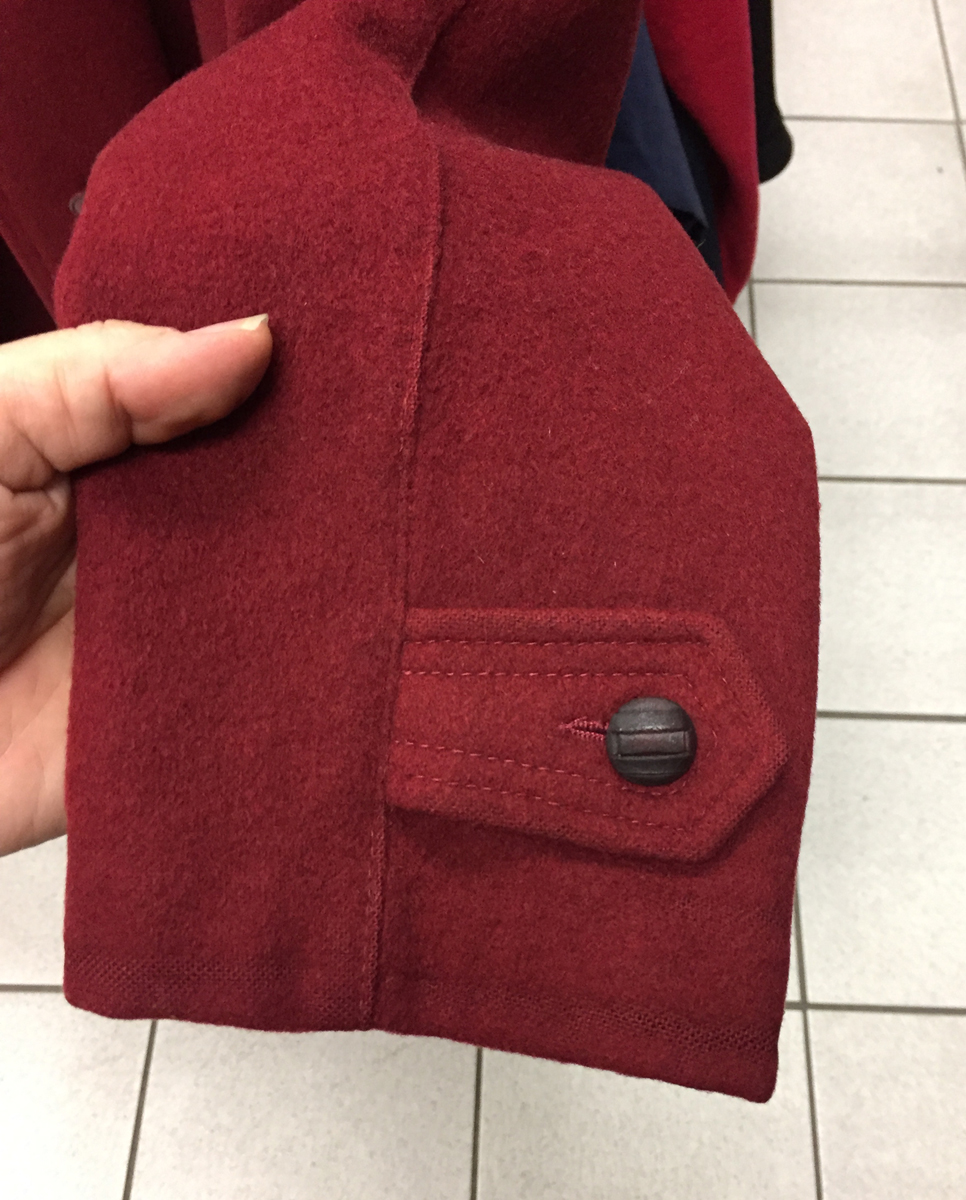 A sleeve with an overarm seam holds the cuff latch.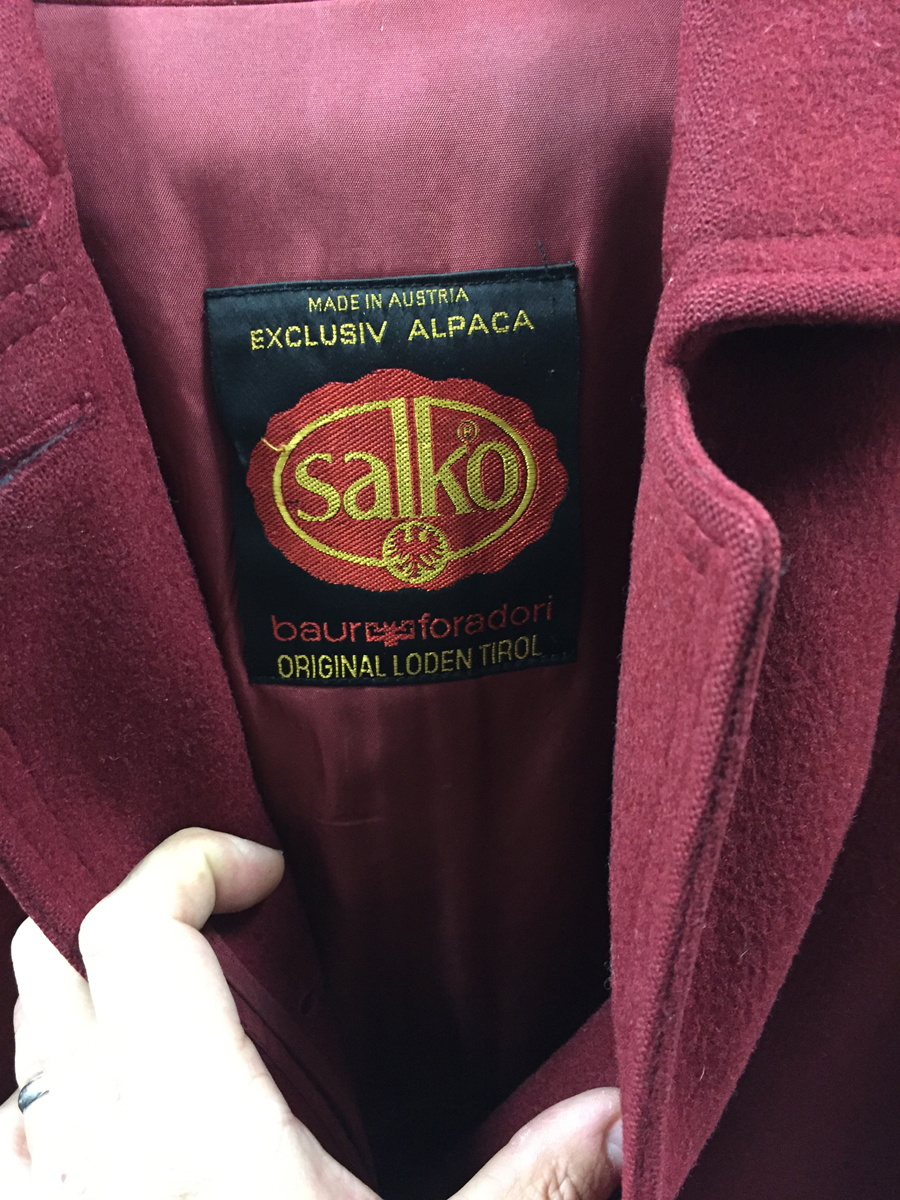 This coat is woven from alpaca, so it was expensive when new.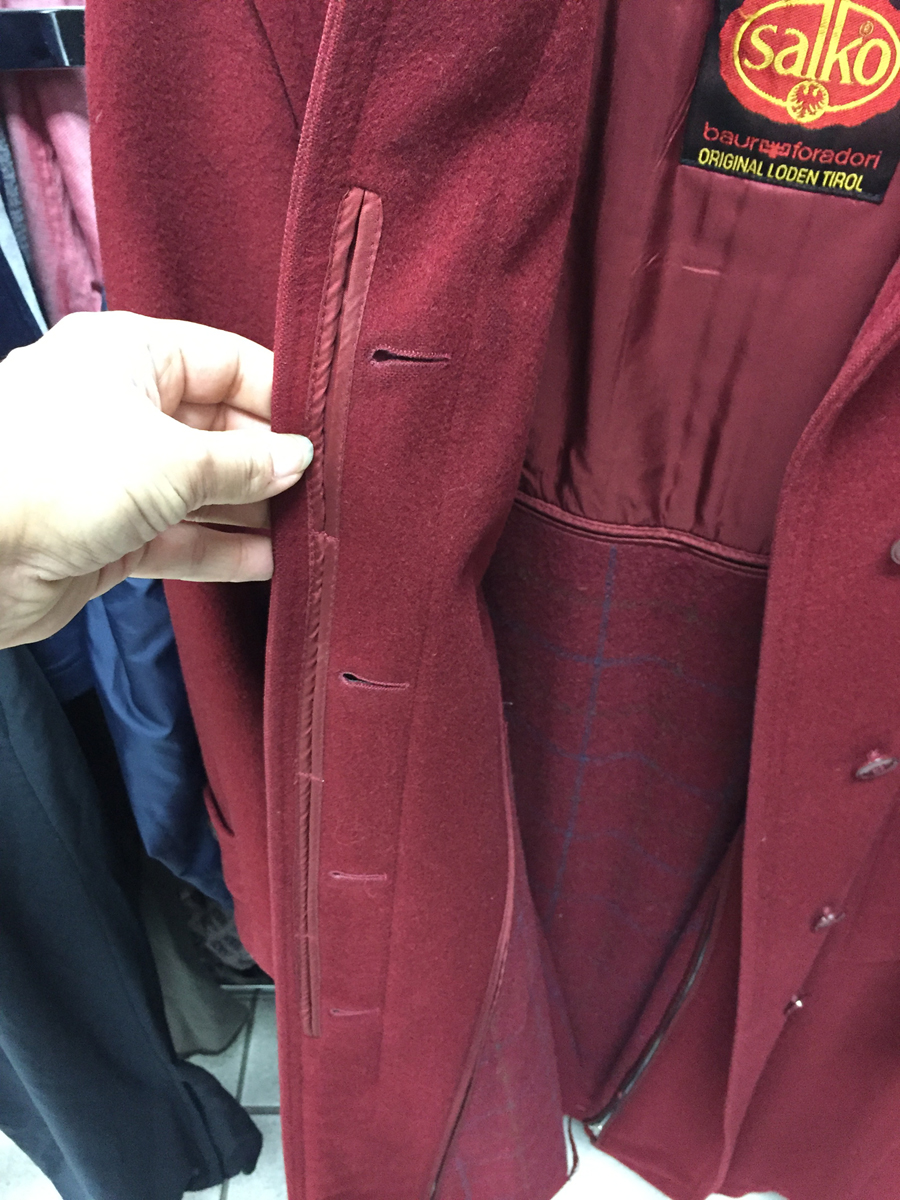 The first thing we see inside is a really beautiful way to finish a fly-front facing. This opening is essentially a very long bound buttonhole.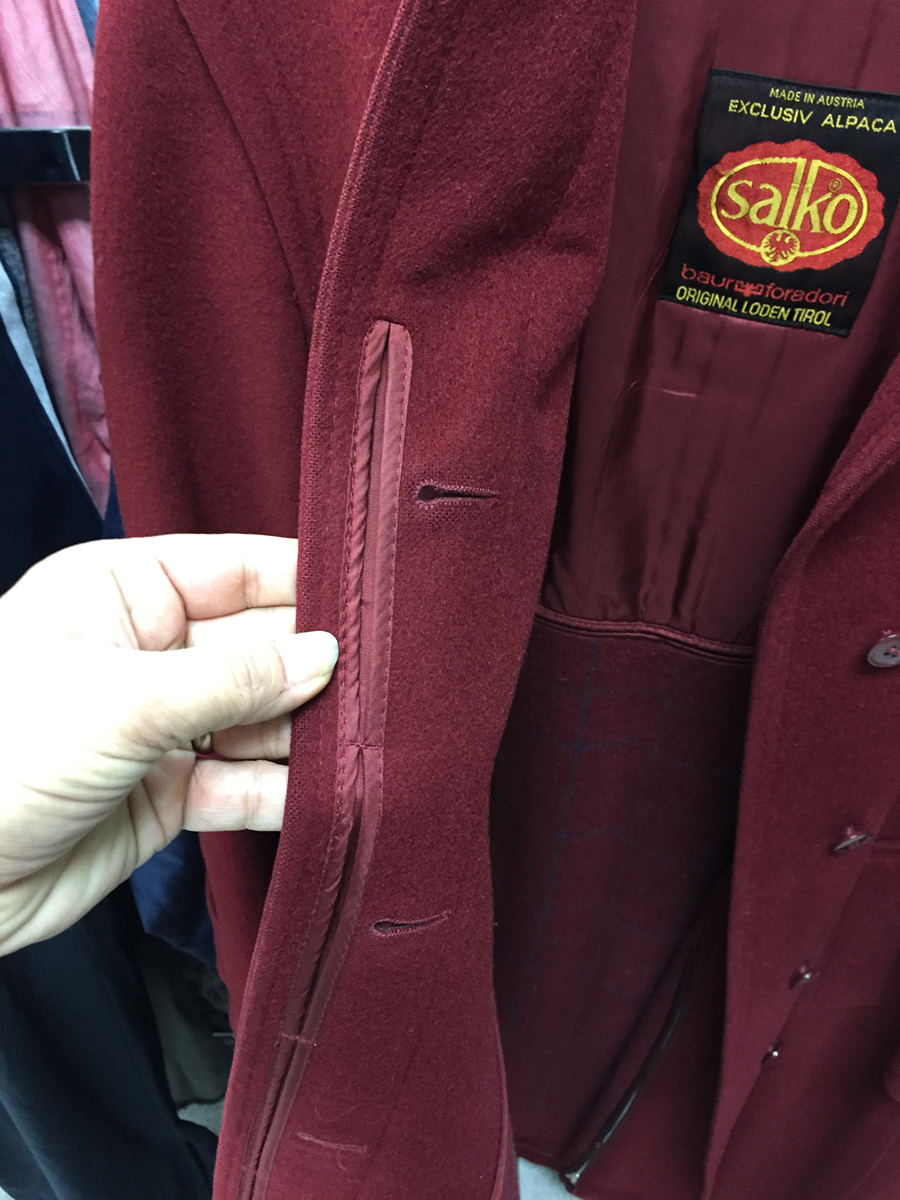 To reduce bulk, the inside finish of this facing uses the same thin fabric as the binding fabric.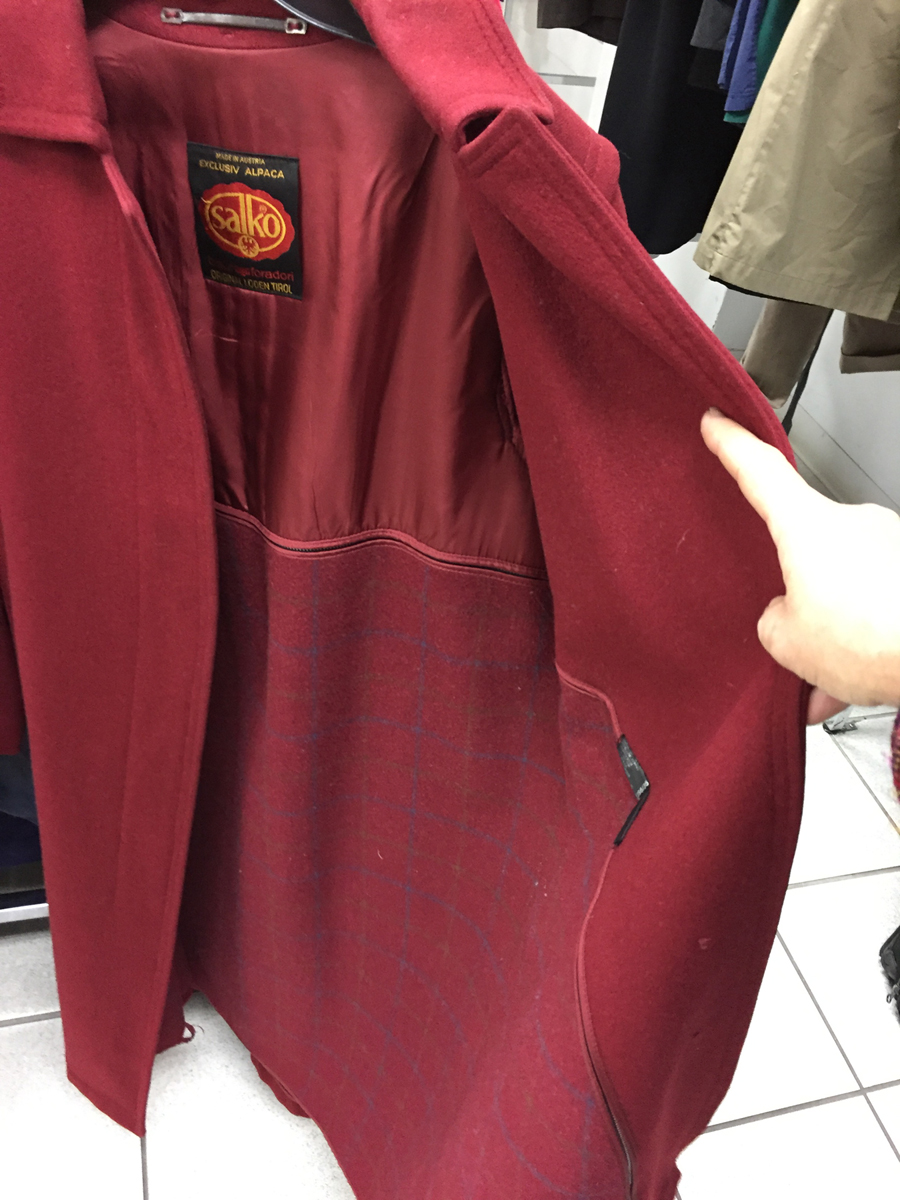 Looking further inside the coat, we see that it features a deep facing as well as a zip-out lining on the lower half.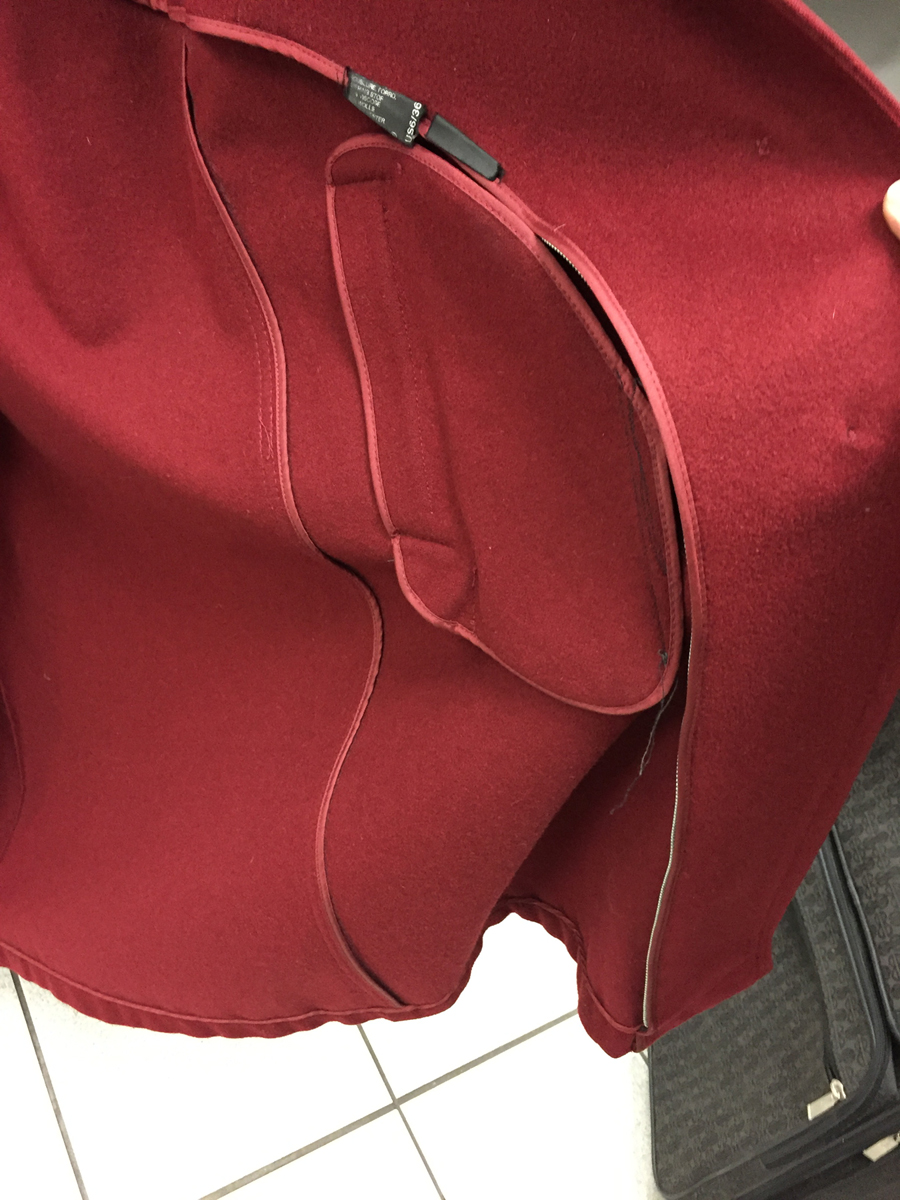 When the lining is unzipped, we can see beautifully bound seam finishes and interior pockets.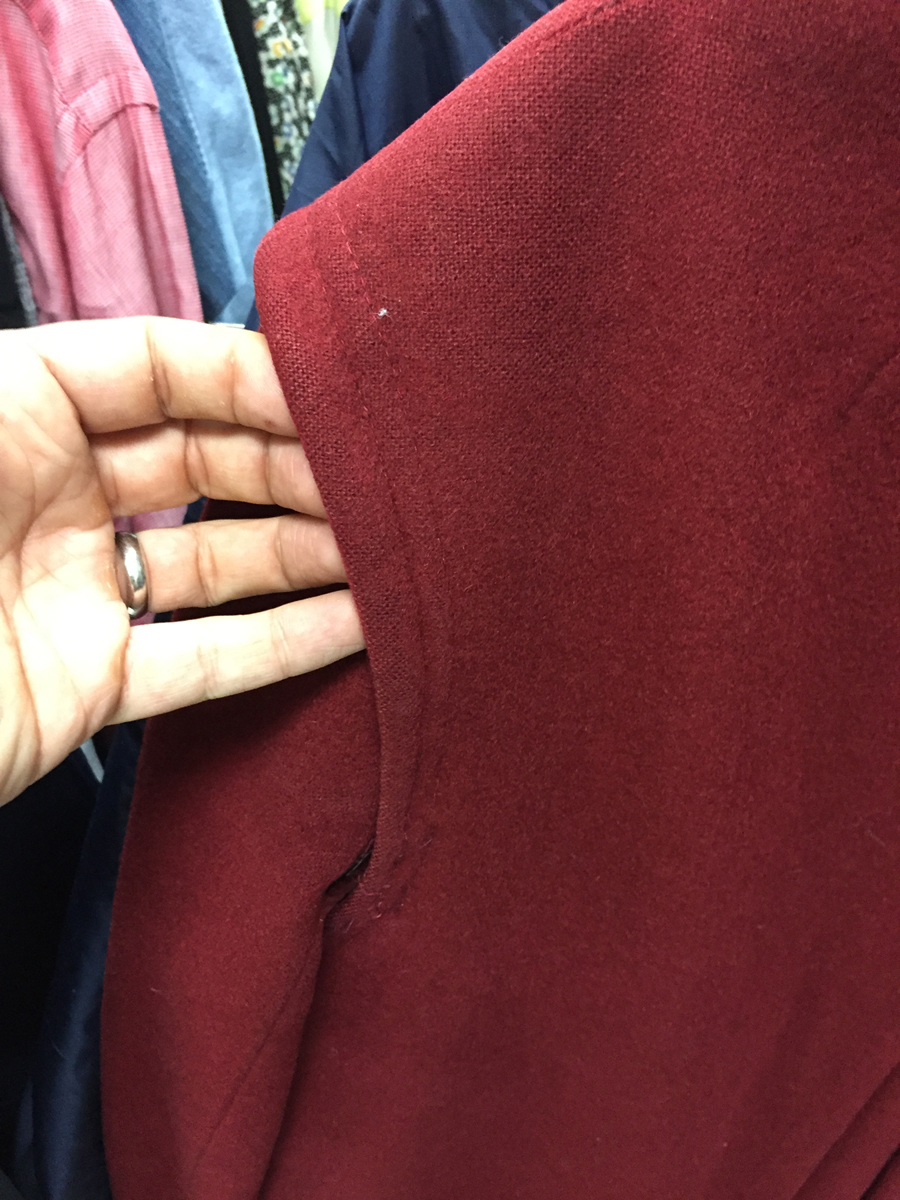 Most noteworthy is the flange at the shoulder.
Note the two rows of stitching one is decorative, the other holds the sleeve cap in place. The flange is a faced edge all around the armhole.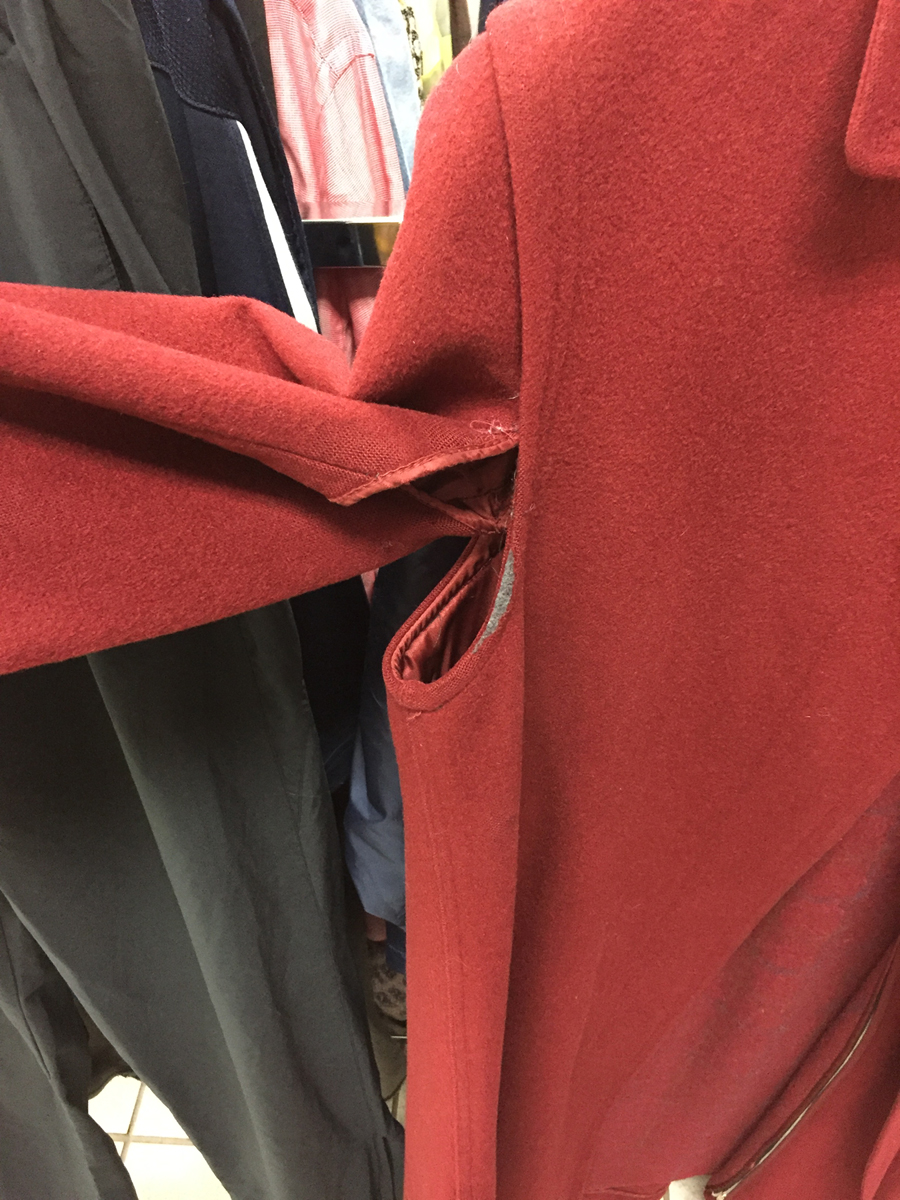 The sleeve is connected to the body at the cap,along the stitching line closer to the edge of the flange, but the underarm is open.
Connecting just the upper half of the sleeve armhole to the body gives the sleeve more mobility and lift.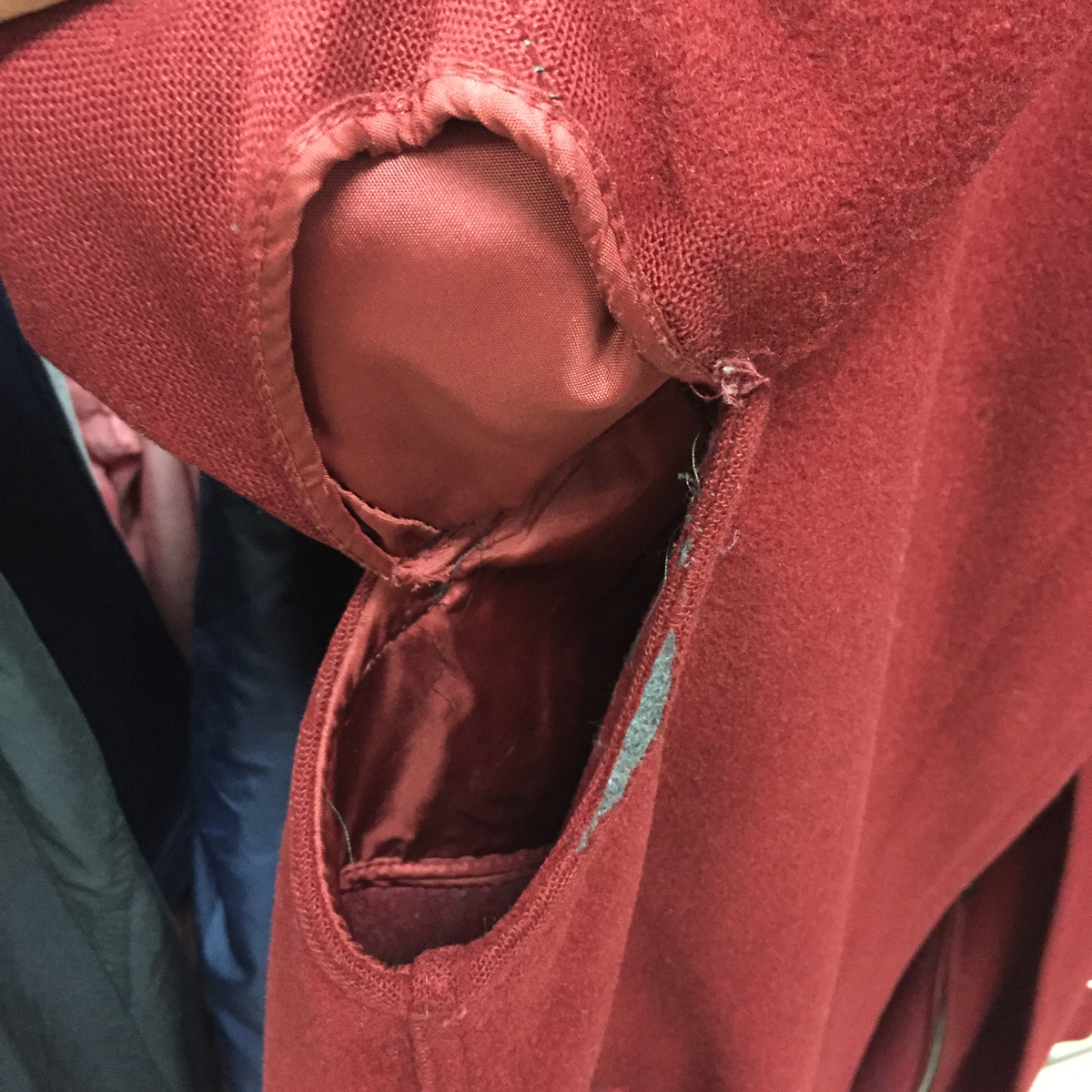 A closer look shows that the underarm of the sleeve is bound with the lining fabric, and the underarm of the body is faced.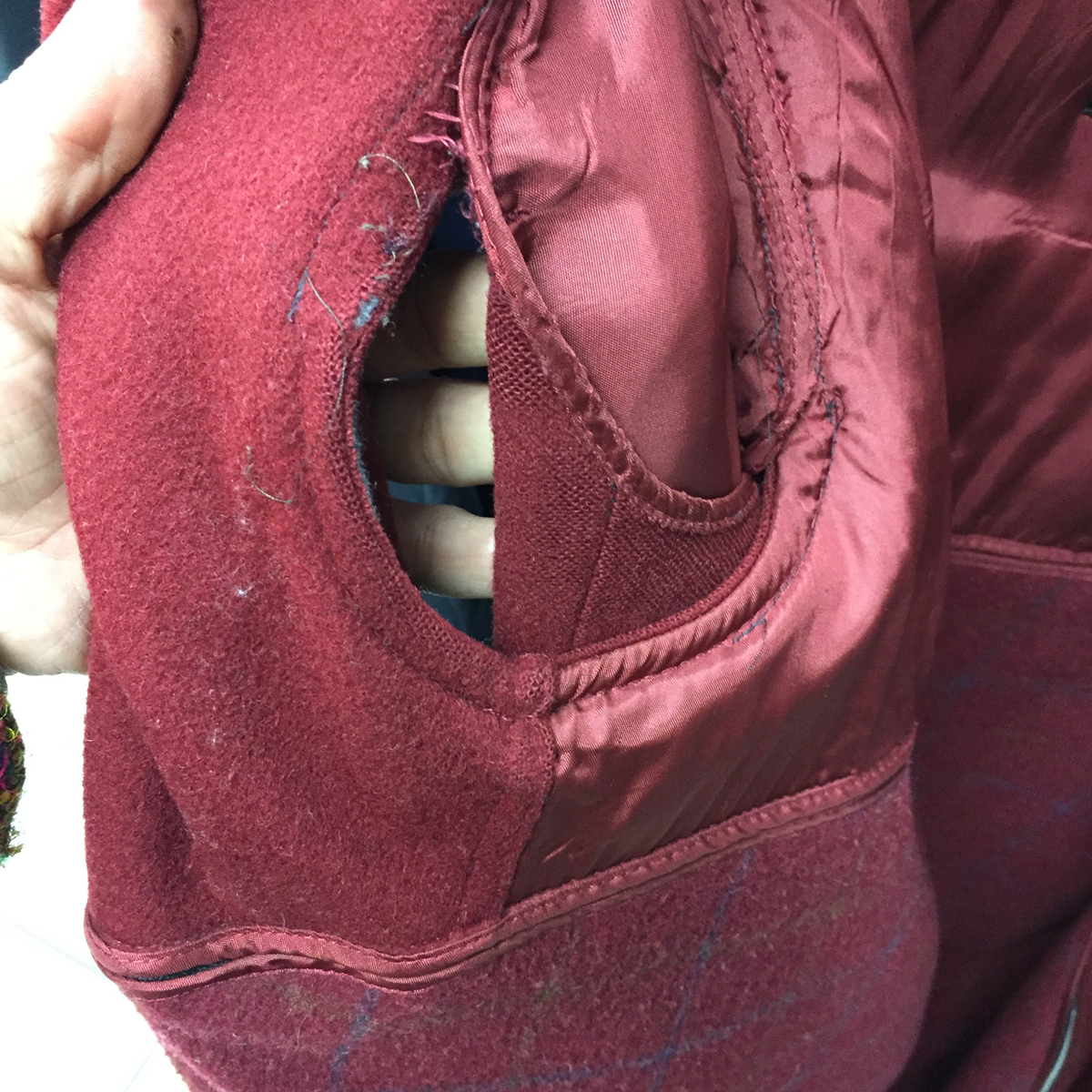 The flange is finished all around with a facing.  The the sleeve cap is sewn to the body, first by hand and then by one row of topstitching.
This looks like a decorative topstitch from outside, but functions to hang the sleeve.
Share Your Thoughts
What did you think of this coat? Have you ever sewn a coat using these methods, or picked up any similar thrift store finds?