Threads #189: Check Out Our Latest Issue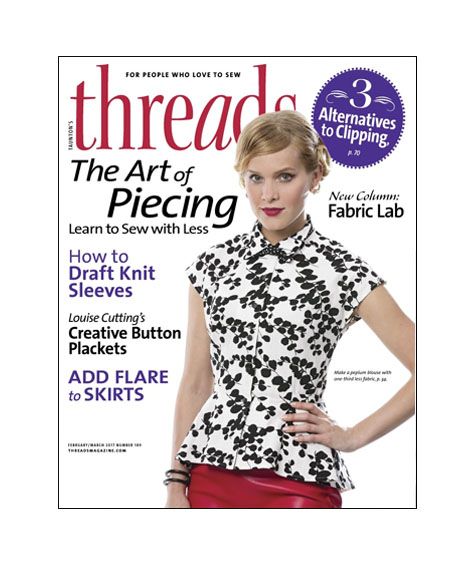 NEW! Threads #189 (February/March 2017)
The February/March 2017 issue hits the newsstand February 15. This Threads issue will show you how to add flare to skirts, sew creative button plackets, draft knit sleeves, and more. It also introduces a new column: Fabric Lab.
Don't miss these insightful extras
Threads #189 can be purchased in our store or downloaded directly to your mobile device. Check out some of the web extras and other tips from this issue now.
In this web extra video, we'll demonstrate outline stitching and share some tips along the way.
Learn to create a slashed opening with an underlay in this web extra video.
Explore an alternative to clipping seam allowances in this video.
Have you received or picked up a copy of Threads #189? If so, what are your favorite articles or techniques from this issue?