Sew an Elegant Couture Skirt with Susan Khalje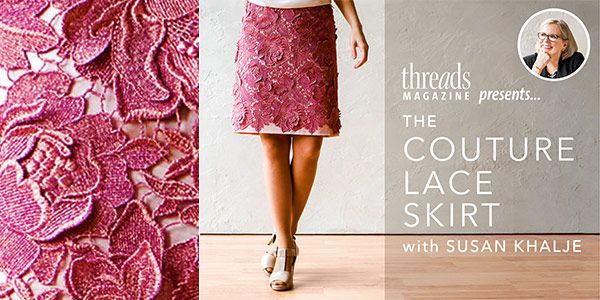 Create an Elegant, Couture Lace Skirt
Threads and Craftsy have teamed up to bring you The Couture Lace Skirt, an all-new class featuring Threads contributing editor and couture expert Susan Khalje. In this online class, Susan walks you through the essential couture techniques needed to create a beautiful custom-fit skirt. She shows you, during the 10-lesson class, how to apply guipure lace to the underlined skirt, install a silk lining, and apply a ribbon waist facing. You'll learn professional tips for shaping lace and designer hand-stitching techniques. For just $69.99*, you'll get nearly five hours of close-up instruction along with printable class materials, including a supplies list, recommended resources, and construction order guide.
The Lessons
Getting Started

Making & Fitting the Toile

Preparing Underlining & Fashion Fabric

Side Seams & Hem

The Lace Overlay

Completing the Side Seams & Darts

Shaping the Lace

The Hand-Picked Zipper

Lining the Skirt

Facing the Waistline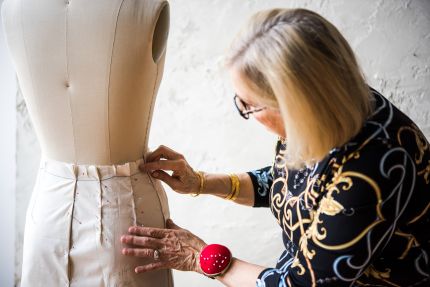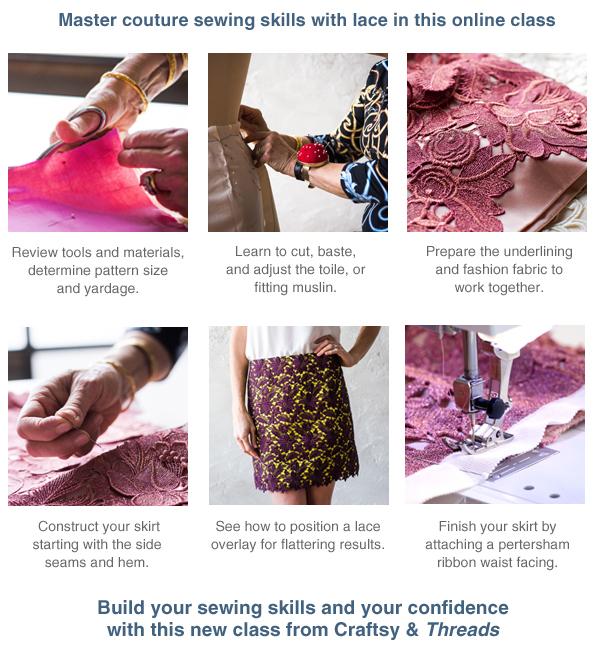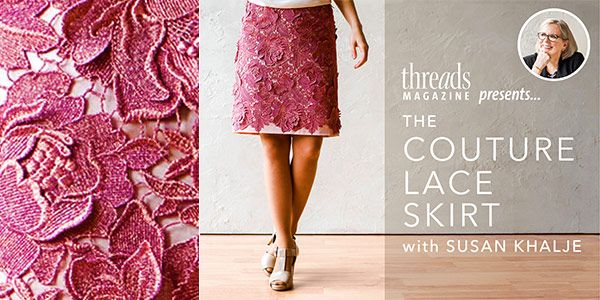 Master couture sewing techniques with lace in this online class by Threads and Craftsy.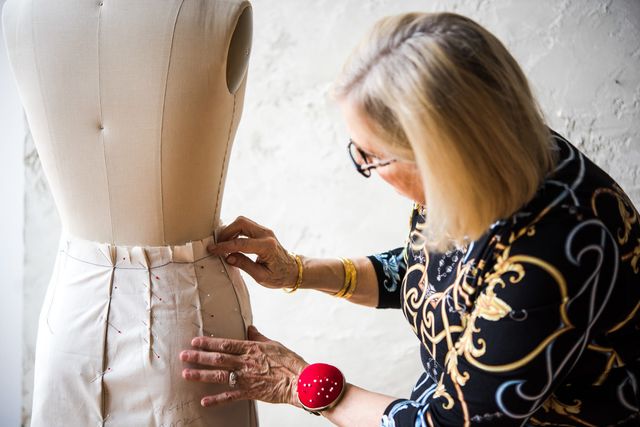 Learn how to cut, baste, and adjust the toile, or fitting muslin.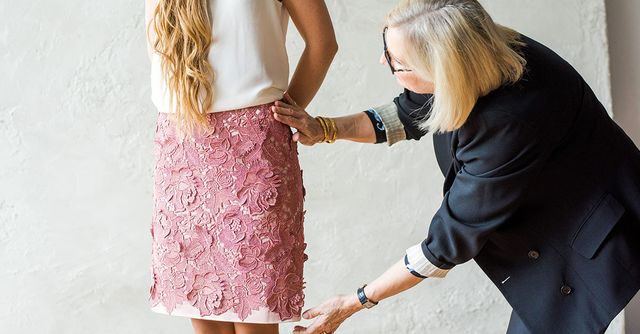 See how to position the lace overlay for flattering results.