Monopoly's Thimble Token Has Been Retired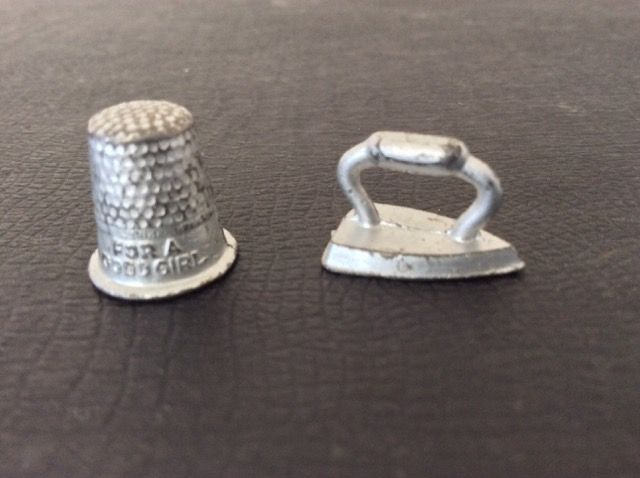 Monopoly, the popular Parker Brothers board game, began customizing its game tokens in 1937. That's when the toymaker introduced the battleship, flatiron, cannon, car, shoe, thimble, and top hat, among others (depending on the board game edition). While some of those tokens have since gone, the battleship, boot, car, thimble, and top hat remained active–until Thursday.
Hasbro, the current parent company of Parker Brothers, first polled its fan base in 2013 to rank the tokens favorite to least favorite. Tokens with the lowest votes would be removed from the board game. In that year, the flatiron token–perhaps another favorite of sewing enthusiasts–received the least votes and was retired. Now, the thimble joins the flatiron in retirement. Hasbro's Token Madness Vote last month gave fans a chance to choose eight tokens from a list of more than 50 contenders, including the current tokens. Find out which tokens won on Sunday, March 19, 2017.
Perhaps there will be an entirely new lineup of tokens for the next generation of the Monopoly games. Do you think the thimble and flatiron could make a comeback? Maybe fans will advocate for more sewing-related tokens.
Let us know what you think!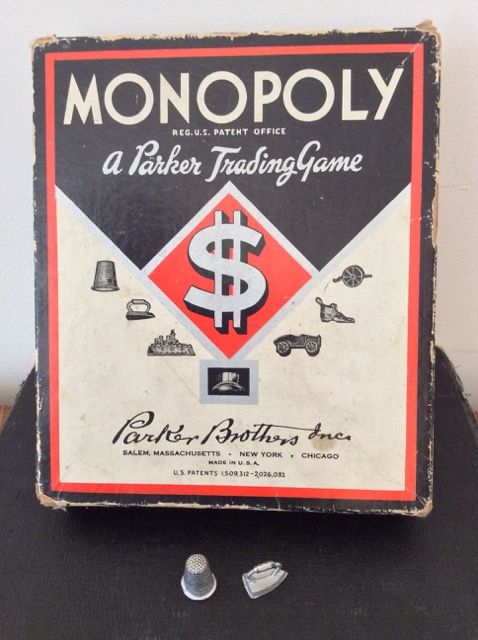 This circa 1936 Monopoly board game came with seven game tokens, including the flatiron and thimble.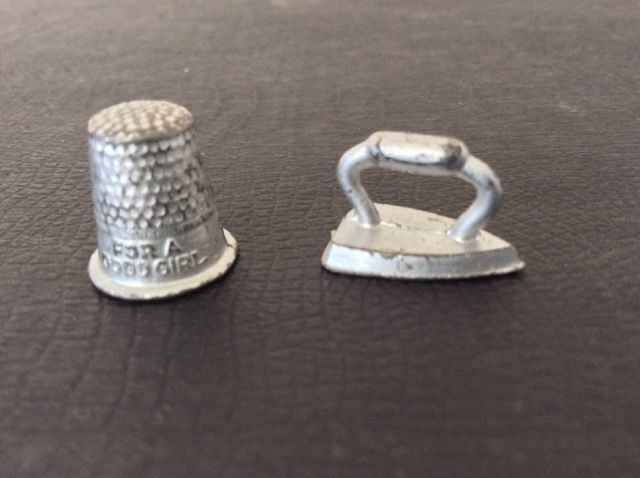 These iconic Monopoly tokens have officially been retired from the Monopoly board game. The thimble was retired this week, and the flatiron was retired in 2013. What do you think?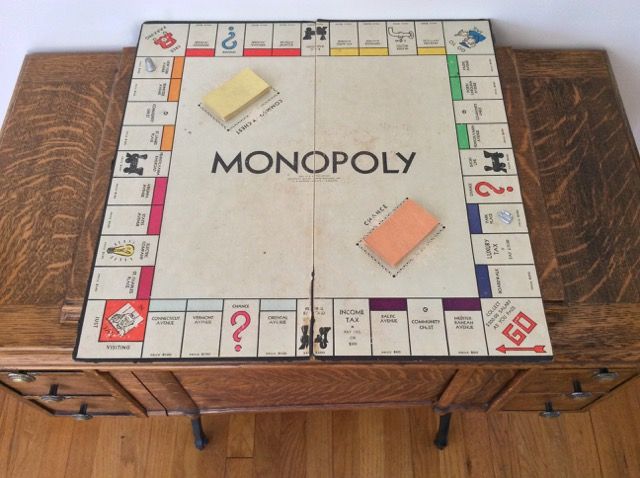 This Monopoly game board, likely from the Junior Edition No. 6, was a family Christmas gift in 1942.