Notions: Easy Grasp Pins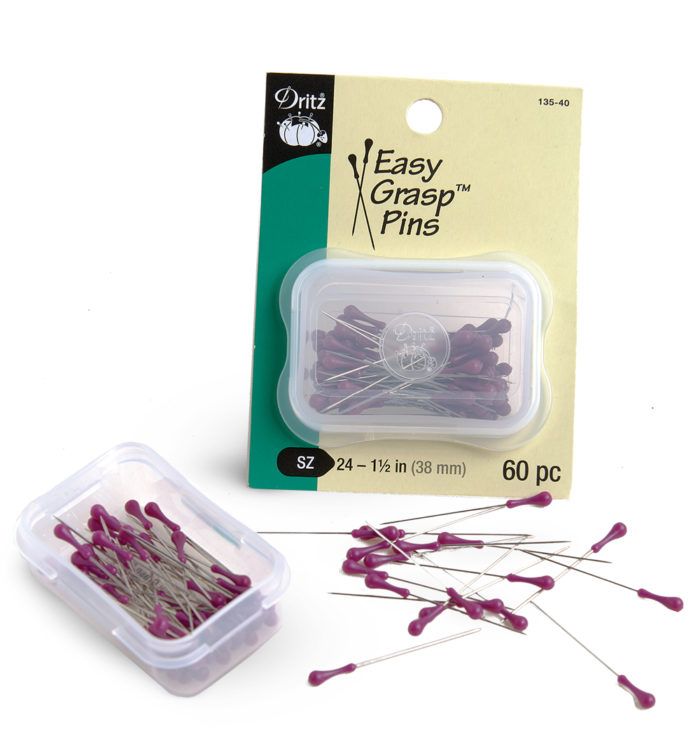 This was originally featured in the Notions department of Threads #190 (April/May 2017).
We handle pins a lot. We pick pins up, insert them into fabric, remove them and retrieve them from the floor. Every aspect of pin use is made easier by design with Dritz Easy Grasp Pins. The main difference is the elongated and contoured head on each pin. It gives you a nifty little handle. Besides that, the pins are smooth and sharp, 1-1/2 inches long, and fine enough to slide through delicate fabrics but sturdy enough to not bend in slightly heavier fabrics. You get 60 in a stackable translucent box.
Available from Dritz.com for $8.99.