Q&A: Travel Sewing Machine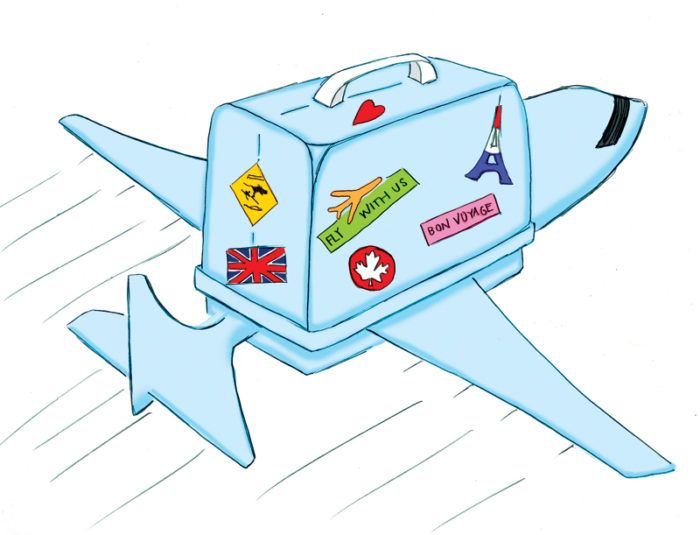 READERS' QUESTIONS – EXPERT ANSWERS
Q: Can you take a sewing machine on an airplane, and if so, how to do you pack it? Can it be checked, or does it have to go overhead?
-Ruth Tudor, McLean, Virginia
A: Susan Khalje, a Threads contributing editor who hosts many sewing classes at her Maryland studio, replies:
Students travel to my classes from all over the country and almost always bring their machines.
Many sewers have a lightweight, relatively inexpensive, easy-to-use machine specifically for travel. You can find a wheeled case made for sewing machines that fits into the overhead bin (measure to be sure). You can also use a regular carry-on suitcase if you pad the machine well with bubble wrap, fabric, or clothes.
Your machine can also be checked as luggage. It may seem risky, but sewing machines are shipped all over the world. I recommend using your machine's original box with its specially molded Styrofoam packing.
Check what sort of plane you'll be on: If it's a puddle jumper, room in the overhead bins is limited and you may have to check your machine at the gate. In that case, consider shipping it beforehand. Fed Ex or Office Depot will pack it professionally and ship it.
This article was originally featured in the Q&A department of Threads #190 (April/May 2017).
---
Have a Question? Send it to us and we'll find an expert's answer.
via mail: Threads Q&A, PO Box 5506, Newtown, CT 06470-5506
via email: ThreadsQ&[email protected]
via the Contact the staff page to submit your entry